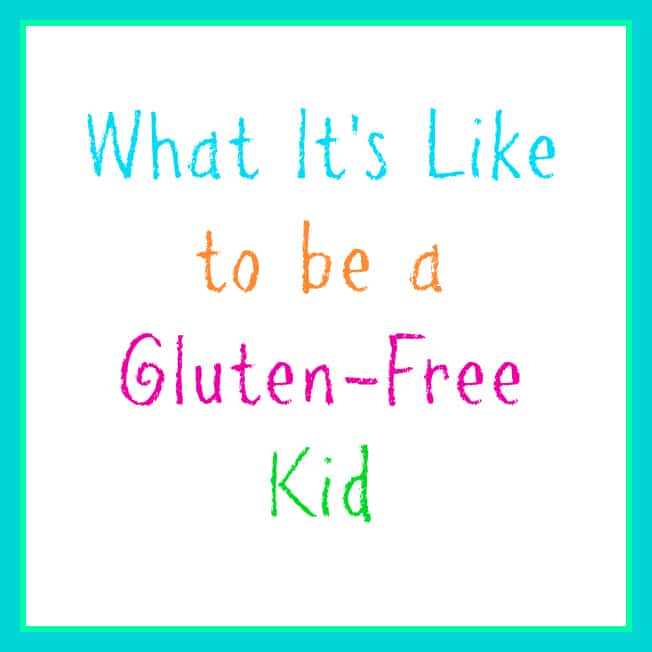 Each month I contribute thoughts and tips about living a gluten-free lifestyle as an Ambassador for the Udi's Gluten Free Community. I am so grateful to have this opportunity for when my children and I became gluten-free nine years ago I did not even know what gluten was. It was through copious online research, reading of books, consulting with nutritionists and doctors that helped me get my family on solid nutritional and social ground. My hope is to shed light and information from which others in a similar situation might take advantage.
My experience of becoming gluten-free as an adult was very different than that of my children. In fact when I first learned about their need to eat gluten-free it hit me very hard. I felt I'd lived my life, traveling the world, eating whatever I chose. I had been footloose and fancy free in the food department. I did not want my kids to be restricted nor limited from experiencing the food the world has to offer.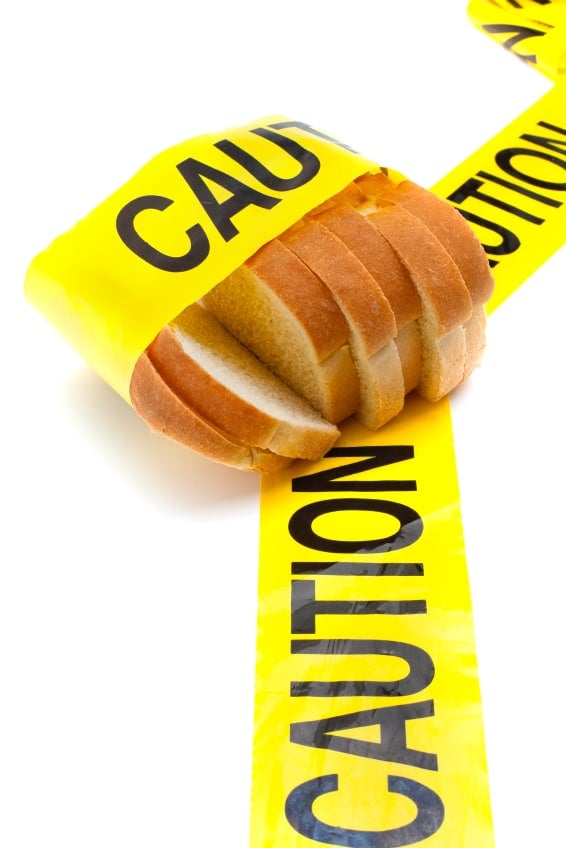 Fast forward to today and they are both nutritionally informed and self-advocated for their own gluten-safety. I've shared guidance about Gluten-Free Travel with Kids, Raising Happy Gluten-Free Kids and even navigating Disneyland and Disney World Dining with Gluten-Free kids. However I realized though I consult with them about my advice to readers related to gluten-free kids I've never had them tell their own experience as gluten-free children.
Today you will hear from them directly. My son, Gabriel has just turned 11 and has been gluten-free since he was two years old. He actually has Celiac and really has been raised not knowing anything other than the gluten-free life. My daughter Grace, turned 15 this past weekend, and became gluten-free just as she entered first grade. I remember more difficulty for her as her palate was established so we spent a great deal of time seeking substitutes for her favorite gluten-foods.
For their narratives I opened the door by asking them simply to answer the question: What's it like to be a gluten-free kid?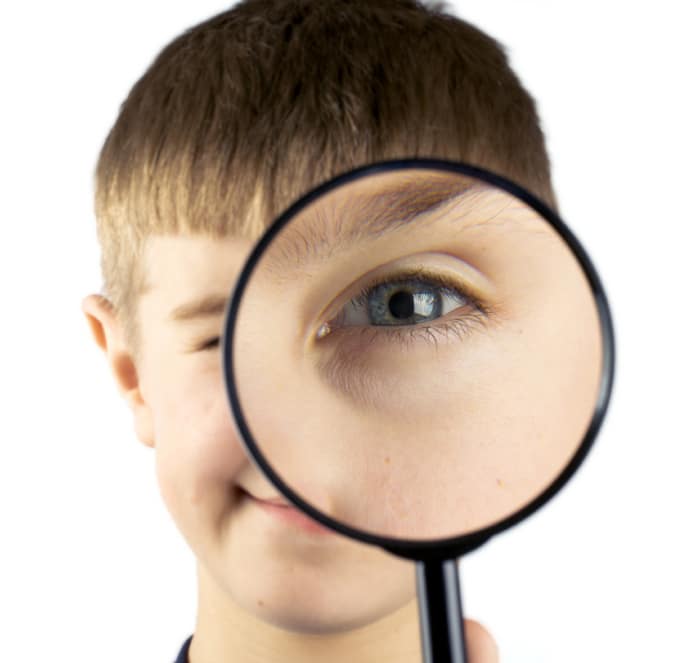 Gabriel (11): "Being a gluten-free kid has pros and cons. I have been a gluten-free kid for as long as I can remember. A good thing about being a GF kid is, you get to have your own treat box in class. A bad thing about being GF kid is if someone brings in a birthday treat, you usually have to say, "Sorry, I can't have that. I'm allergic." Saying I'm allergic is easier than explaining Celiac to kids my age.
If you figure out you're gluten-free then don't panic. It won't be the end of the world. I do sometimes feel limited because I can't eat what all the other kids can eat. I also think being GF or trying a GF diet makes you more aware of the food you eat. If people don't have allergies they can buy and eat anything without ever thinking about or checking what is in the food. If you are gluten-free you need to read labels, and if you're at a restaurant, you need to talk to the chef. That is what being a gluten-free kid is like."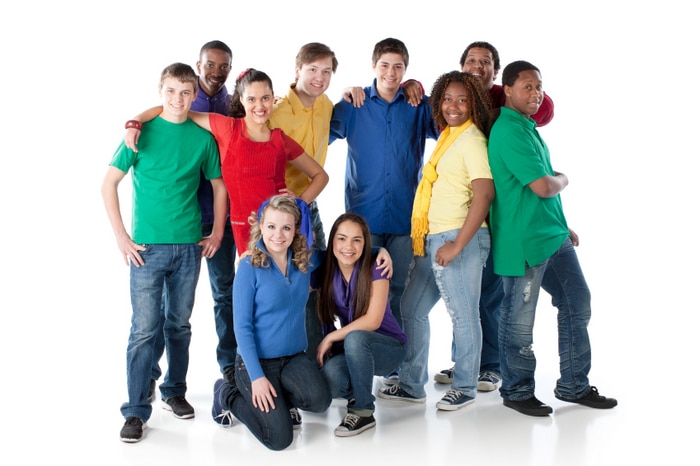 Grace (15): "My first memory of when I became gluten free, was realizing I wouldn't be able to eat Cheerios anymore. I have no idea why that is what stuck with me, but it has. That's really the only thing I can remember missing from before I was gluten free. Nowadays there are so many gluten free options I feel like a normal person. I can eat what anyone else eats, even Cheerios (the gluten-free kind) if I really want to. I always love it when I find something new that I can try because that's just one more thing I can eat. I will admit though not all gluten free foods are created equal. There are definitely certain flours that don't taste good, so the first time I try a product it really is like doing a taste test. If it's good it stays on my list, but if it's gross, at least I tried it.
One thing that has made being gluten free really easy for me is my friends. Almost all of them know I'm gluten free, and make a real effort to make sure I'm included in whatever they eat. They always feel badly if they bring something I can't eat, but for me it's more about the thought than the food. I mean there are definitely times where I wish I could eat that freshly baked cookie that smell so good, or the Goldfish snack because I'm starving, but as a whole I don't find being gluten free is so bad. I have to plan ahead, for example bringing in my own treats, so I can still have a treat even if it's different from my friends; or bring my own snack because I know I will be hungry.
I think there are little ways to make being gluten free feel like you're still enjoying what everyone else is (like bringing a gluten-free equivalent food or a snack you really like). It definitely helps having friends that are so caring, but also after being gluten free for so long I don't think about it anymore. It is part of my life and it doesn't change anything except what I eat, and even that it isn't all that different."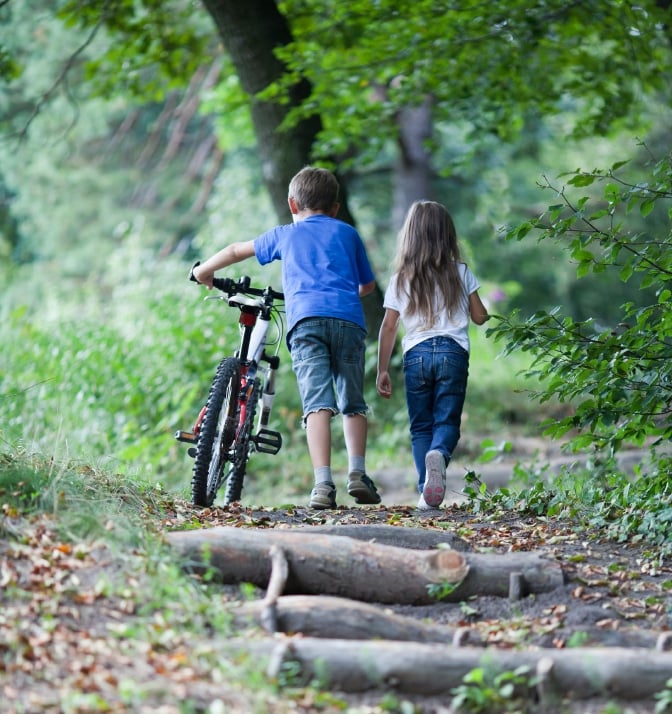 When we set foot on this path I really did not know what to expect or what we'd encounter. As a mother of gluten-free kids I feel we've been the benefactors of compassion and care in our schools with interested, thoughtful teachers, classmates and friends. Both kids' classmates strive to bring them something they can eat when bringing in treats even though they've had gluten-free treat boxes in class. As Grace mentioned, her friends are aware and contentious about including her in their food activities.
The thing I feel most fortunate for is my children are much more nutritionally aware of what is in their food well beyond the gluten status. They are capable of making healthy food choices (or unhealthy ones as well) understanding the impact of what they eat. Though I'd never wish a limitation on my children, we've experienced growth and awareness by becoming gluten-free I don't know we would have were we not to be so. And that has been a very good thing!
This is a sponsored conversation written by me on behalf of Udi's Gluten Free. The opinions and text are all mine.