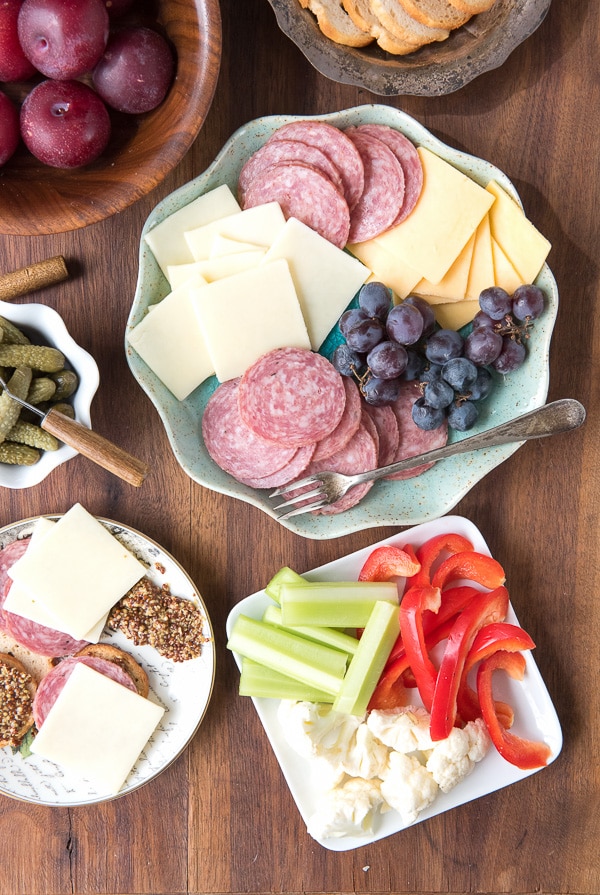 The truth is despite loving good food of all sorts, I would be happy eating salami, cheese and crackers daily. Add a glass of wine and it could be dinner. The roots of this are deep, winding back to my childhood when I would visit my Grandparents in San Francisco. At the time the neighborhoods were still very culturally distinct. In fact if you walked from their flat above Columbus and Bay Streets (very near Fisherman's Wharf) down toward the Financial District downtown, you could feel the neighborhood transitions as though there was an imaginary line drawn on the pavement between them.
My grandmother shopped at a few specific places in North Beach which was the Italian district. Victoria's, a special bakery where she would buy pastries and Molinari's Delicatessen. Molinari's was a wonderland of hanging salami and large rounds of cheese both hanging and behind the large glass case. There was nothing like this where I lived. I loved the well-trodden wooden floors, shelves packed with delicacies I'd never heard of and the bustle of the intimate shop.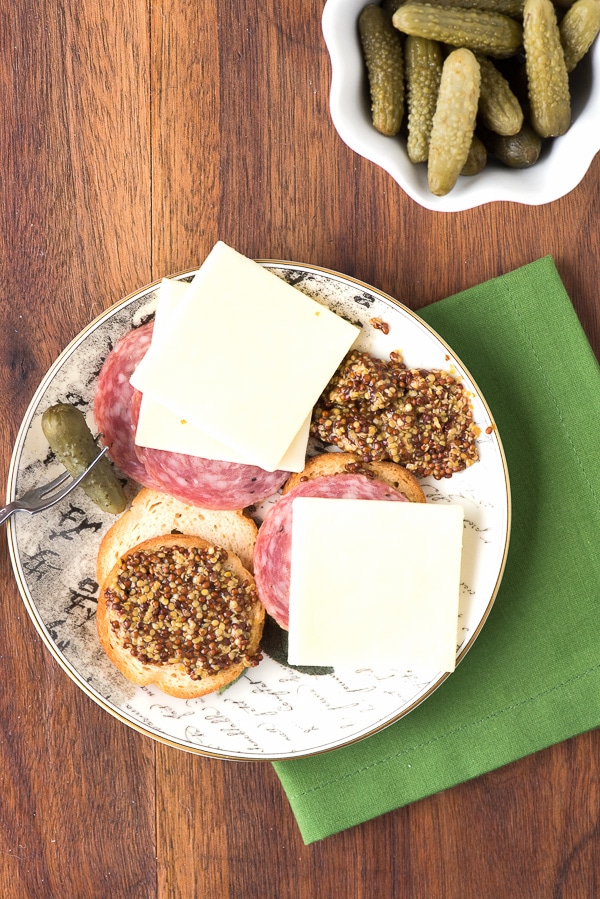 What I loved most were the older Italian men who worked there. White haired, handsome, tan with warm brown eyes leaning over the counter to speak to me directly. As a child in tow, the adults usually only spoke to my Grandmother or my parents; it was jarring at first to have these animated Italian speakers offer me samples to try and ask my thoughts.
We'd leave the store with a variety of brown paper wrapped packets of various salamis and cured meats, sliced cheeses, bread and go back to their apartment. Sitting by the floor to ceiling window at their little dining table we'd unpack everything for lunch. I loved making different combinations of the meats and cheeses as we'd watch the boat on the San Francisco Bay, often to the tune of a mournful fog horn.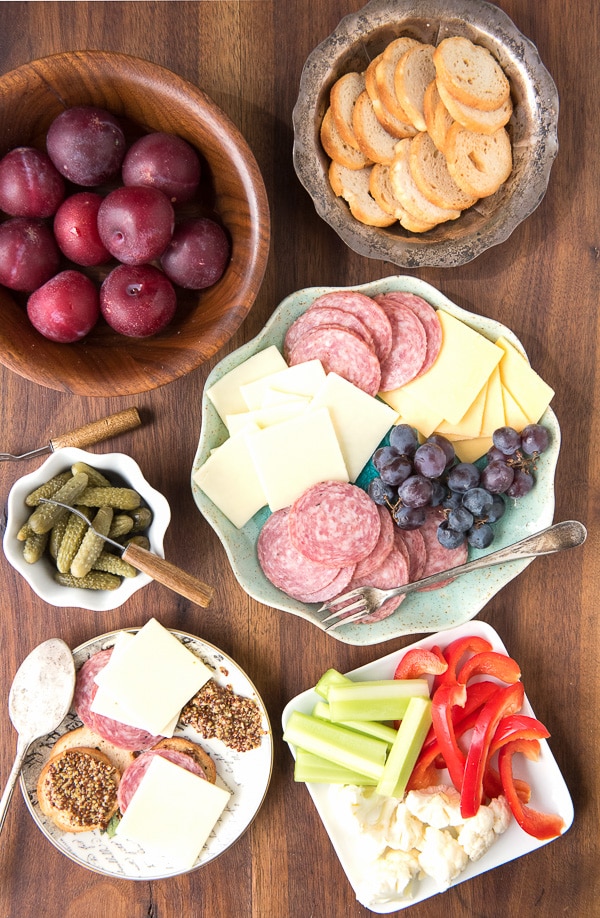 Though a far less romantic procurement process now, I still love salame, cheese and some crackers for a snack or a meal. Nourished by my fond memories, they are delicious and filling to my spirit, and somehow always feel like a bit of a party.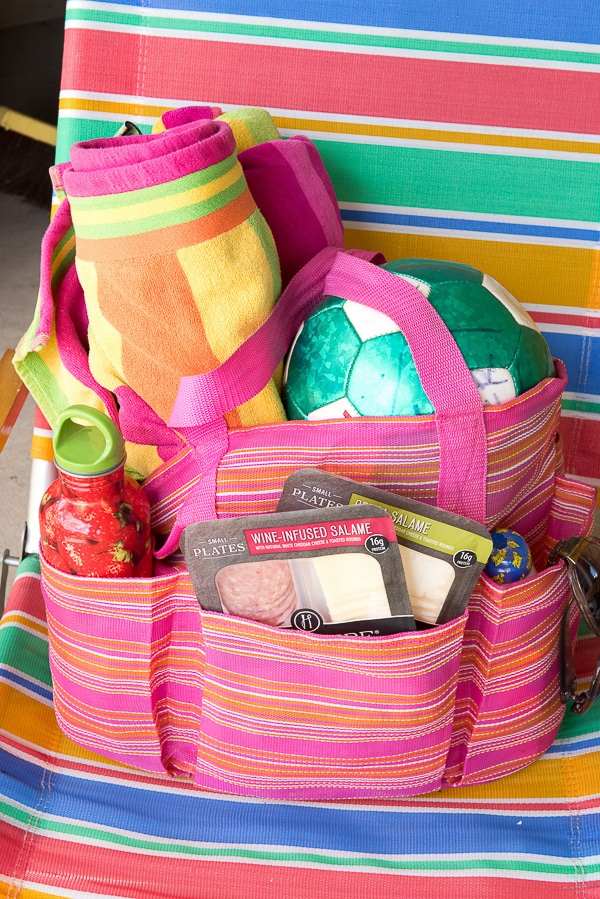 My current life pace is a far cry from the ambling walks down Columbus Avenue, waltzing by street cafes with happy diners sharing a midafternoon cappuccino without a care in the world. My schedule resembles more a tightly choreographed military operation with picking up and dropping off children at precise tenth hours and hours spent at sporting events.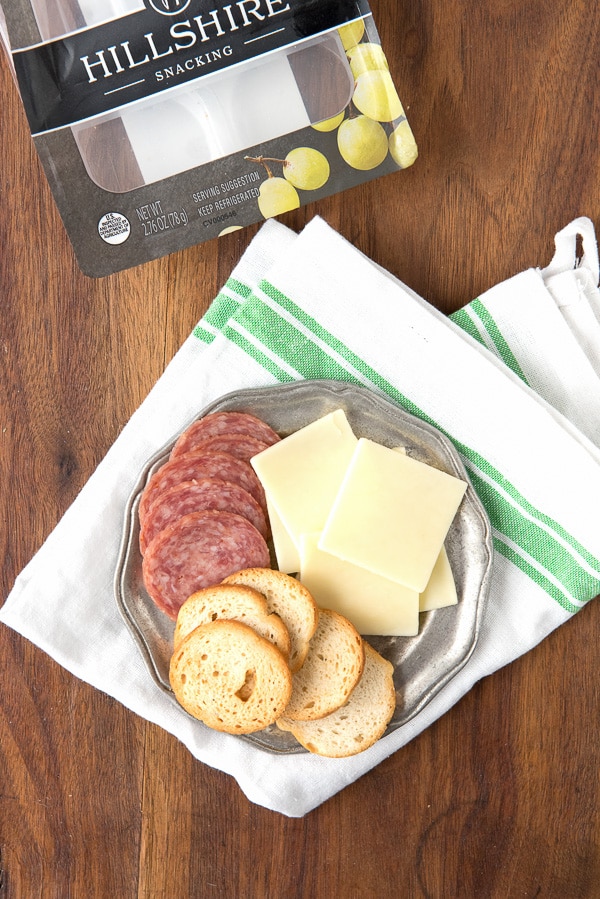 As do kids need a great snack, I need one too. Something portable. Something delicious, and nutritious. Something a bit more sophisticated than whatever the kids didn't finish from their lunches. I'm loving new Small Plates from Hillshire Snacking. Each neatly contained packet includes slices of a different variety of air-dried salame (Genoa Salame, Wine-infused Salame, Italian Dry Salame or Hot Calabrese Salame) paired with natural cheese (white cheddar or gouda) and toasted cracker rounds bearing a touch of sea salt (note: the crackers are not gluten-free so I substitute a gluten-free option). When I'm spending a few hours by a steamy swimming pool waiting for 30 second races, the whole experience now feels just a little bit more grown-up!
Available for a limited time in select U.S. cities.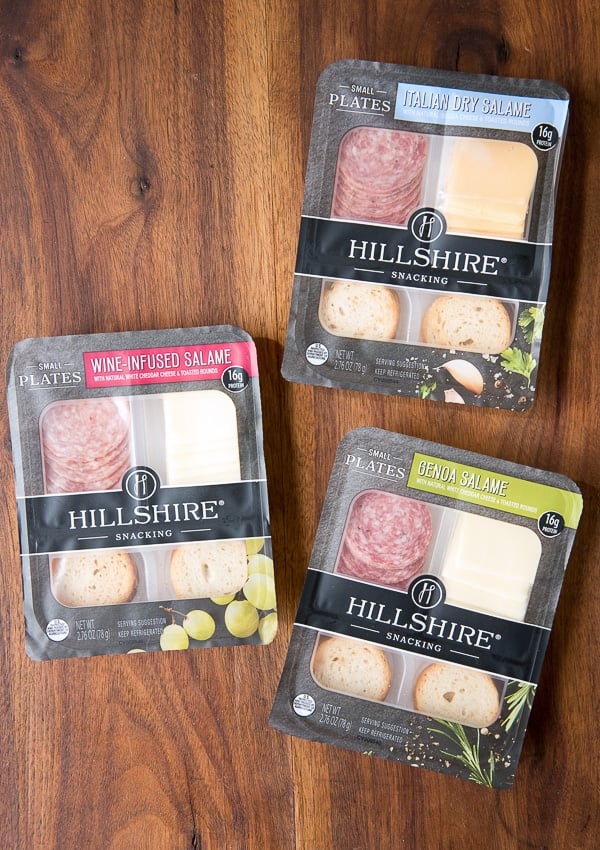 This is a sponsored conversation written by me on behalf of Hillshire Snacking. The opinions and text are all mine.