Are you gluten-free and worried about how to manage your dietary needs while traveling? I'm sharing Top Tips and Resources for Successful Gluten-Free International Travel. It's easier than you think with a bit of planning!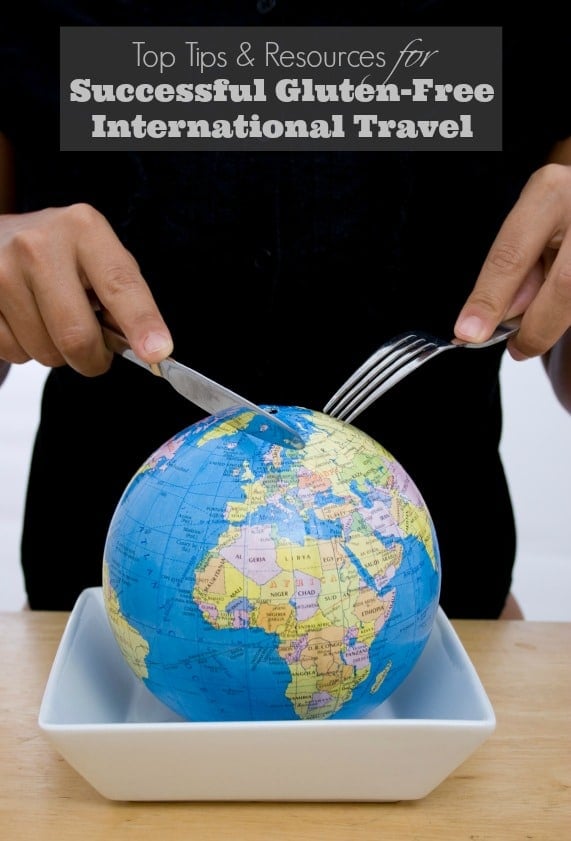 When starting a gluten-free diet, the world can feel like a very overwhelming place, dietarily speaking. Let's face it, your own refrigerator can feel like the enemy. It's unclear to the gluten-uneducated where gluten can be found lurking ready to covertly pounce to sabotage one's intent. The good news is that once the gluten-free basics are established life is not so scary. The pantry and fridge return to being stocked without surprises, going out to eat with some research becomes manageable and travel becomes imaginable again.
Travel has been my favorite activity for my entire life. As a child it was the thing I always looked forward to and as an adult I cannot imagine not roaming the world. It feeds my soul. Of course the idea of traveling as a gluten-free diner can be intimidating. Early on I was clear I eat gluten-free but it would not define who I am nor where I go. Traveling within the U.S. for native English speakers feels less scary since the language commonality allows a better sense of communicating one's gluten-free needs. That certainly does not mean you should not travel abroad. There are some easy strategies to ensure dining success internationally while maintaining a gluten-free regimen.
The genetic roots of Celiac trace back to Anglo European civilizations and therefore European countries have been tackling gluten-free food much longer than we have in the United States. In Italy the prominence of Celiac provides all children are screened for it by the time they are two years old. My husband, who is the only of our family who can safely eat gluten, traveled several times to Finland over the past few years and remarked that gluten-free options were abundant and a mainstay of every breakfast buffet and other meals. With some poking around on the internet it's easy to find gluten-free restaurant or market options in most urban world cities. The key is preparation.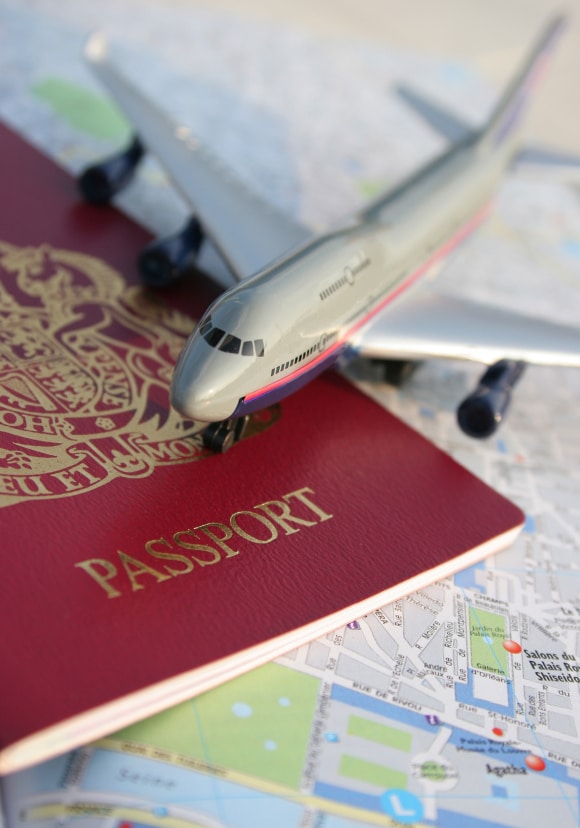 Some planning steps to take to ensure International gluten-free dining success:
1. Plan for the Plane. It's easy when planning a trip abroad to think about what you'll do when you arrive and forget the travel. Calling airlines beforehand to inquiry about their ability to accommodate dietary needs is important. Traveling with gluten-free food/snacks that you purchase at home (sticking some dense nutrition snacks like gluten-free bars, nuts, and other favorites in your check on luggage for back up is good too) or some purchased at the airport will assure you don't arrive starving at your destination.
2. Gluten-Free Dining Cards. Dining Translation Cards with key directions about what you are unable to eat in several languages are available and can be a lifesaver if traveling to a country that does not speak your native language. Simply present the card to your server or restaurant host to ensure they can accommodate you and assist in recommending a dish you can safely enjoy.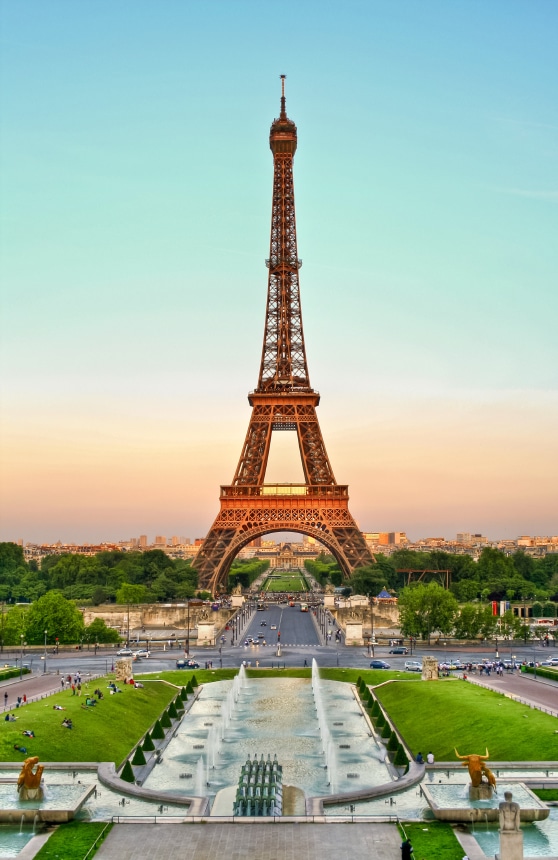 3. Research Before Traveling. As mentioned prior the 'word of mouth' benefits of the internet really play to the benefits of gluten-free travelers. There are local Celiac organizations in different countries as well as diners who personally post their experiences online.
As an example I searched for 'gluten-free dining in Paris, France' and came up with oodles of options:
Gluten-Free Mom, a mom chronicling gluten-free living for a family, posted about several cafes and how to approach gluten-free dining.
The New York Times magazine published a Vegetarian and Gluten-Free Guide to Paris.
Yelp, the online restaurant review site (reviews from actual diners) has a guide to Gluten-Free Restaurants in Paris.
Well-regarded American expat food author and blogger David Lebovitz has a post about Gluten-Free Dining in Paris which he updates regularly.
TripAdvisor has a thread on Gluten-Free dining options in Paris diners have commented on.
American blogger, Jennifer from The Adventuresome Kitchen has a long section about how to dine and shop for gluten-free food to make yourself on her blog.
The Gluten-Free Blog shares where to shop for unheard of items such as a gluten-free ('sans gluten') baguette in Paris.
These were all on the first page of results. I'm dusting of my passport! I'm sure similar results can be found for most major urban areas.
4. Take Advantage of Gluten-Free Travel websites and apps. As I poked around more for this article I was delighted to find some dedicated travel websites designed to support those gluten-free.
Celiac Travel: shares information posts from gluten-free travelers as well as free dining cards (see above) in 54 languages (they suggest a donation).
Gluten-Free Travel Site: shares diner reviews from both domestic and international restaurants. I searched 'Paris France' and was delighted to find four full pages of reviews! They also have a free mobile app for both Android and iPhones; perfect for quick decision making when traveling.
5. Celiac Societies Around the World. About.com has published a list of international Celiac/Gluten-Free societies. Like those resources in the U.S. the society for your travel destination would be an available, knowledgeable resource to help with any questions.
6. When in Doubt, Resort to Eating the Basics. We've taken some family trips to Costa Rica since becoming gluten-free, which thankfully my husband's high school Spanish safely facilitated when getting off the beaten path. If you are unsure of ingredients or unable to fully communicate about certain dishes, resort to the basics; unsauced meats, fresh vegetables and fruit, plain rice, all are safe for gluten-free dining. They may not be the most exciting of options but you can still enjoy the ambiance of the venue and the company!
My advice? Travel with an open mind, research before going so you feel confident in your options and keep some GF food from home in reserve. You may be very surprised how easy it is to easily dine gluten-free abroad!
This is a sponsored conversation written by me on behalf of Udi's Gluten Free. The opinions and text are all mine.