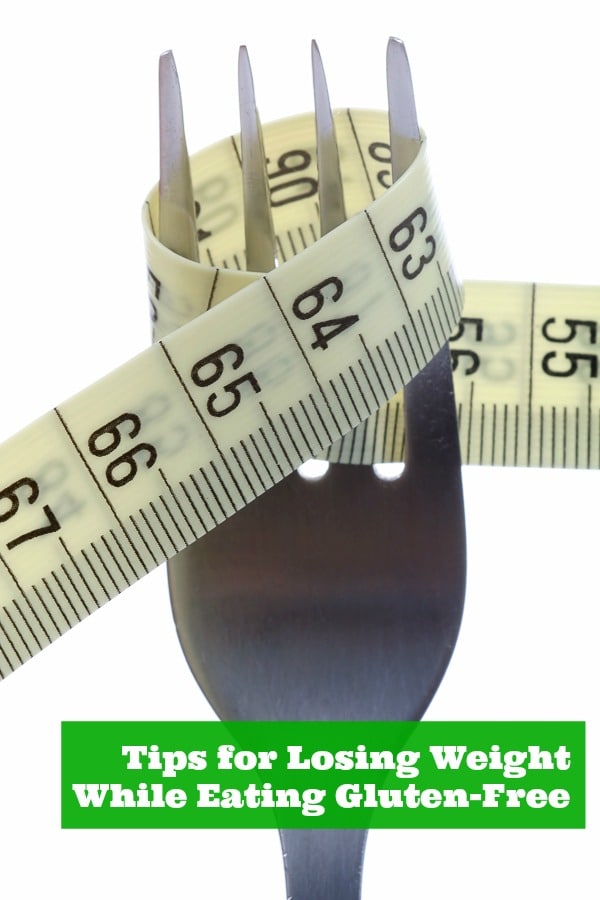 This is the time of year for big goals. All those 'I'm going to start it NOW' goals. Maybe it's exercising more. Maybe it's flossing every day….for real. For many it is losing those unwanted pounds we've been too lazy to tackle. Or maybe it is the beginning of your gluten-free journey, or a combination list rather than just one thing.
Any goal can quickly become overwhelming or feel like you are forging ahead with no compass. A number of years ago a friend was at a gathering and overheard the emotional tale of a woman who just learned she needed to begin a gluten-free diet for medical reasons. It had rocked her world. She was unable to grasp how her social and family routines would survive; she'd lost all familiar reference points. We've all been there. My friend politely introduced herself and passed along my number as one who would understand her struggle.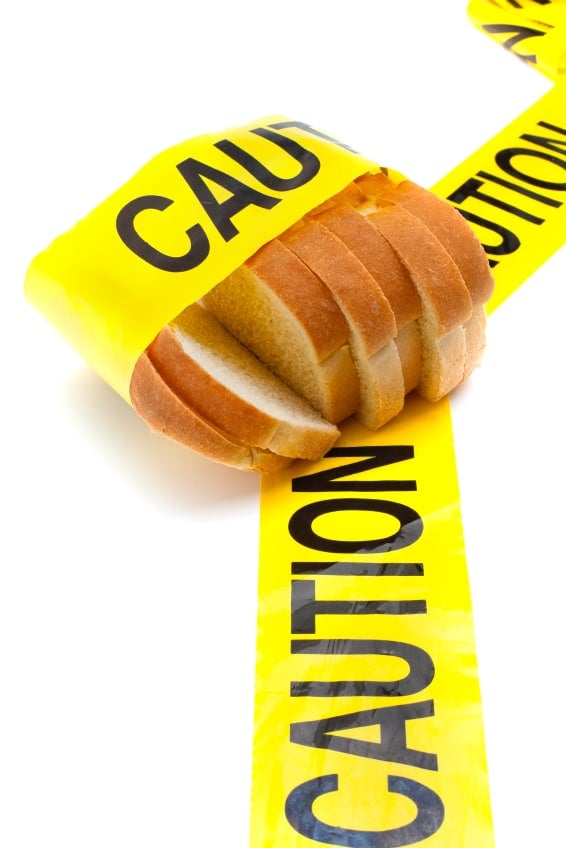 The woman phoned me and we shared stories, her fears, the fears I'd had when starting foot on the gluten-free path. In our conversation she expressed concern over how it might affect her weight. She wondered if I'd gained or lost weight while eating gluten-free, as well as how I managed any weight losses since I had become gluten-free. Because the focus of my personal gluten-free eating approach had subsisted of mainly whole foods, I felt better and healthier, and found dropping a few pounds not much different than when I was eating gluten. It all comes down to exerting more than you are taking in; burning more calories than you are eating.
Gluten-free products have greatly improved since I began eating gluten free almost a decade ago. At that time the goal was solely making gluten-full foods, such as bread, gluten-free; I feel convinced the flavor, texture and nutritional content was secondary. The bread and other produced foods had very little fiber or protein and it was easy to gain weight if that was the mainstay of a gluten-free diet. As with any weight loss plan, eating gluten-free requires management and planning for weight loss. After all one could subsist on many brands of candy bars, chips and soda and still be officially eating gluten-free! One needs also to choose to be healthy.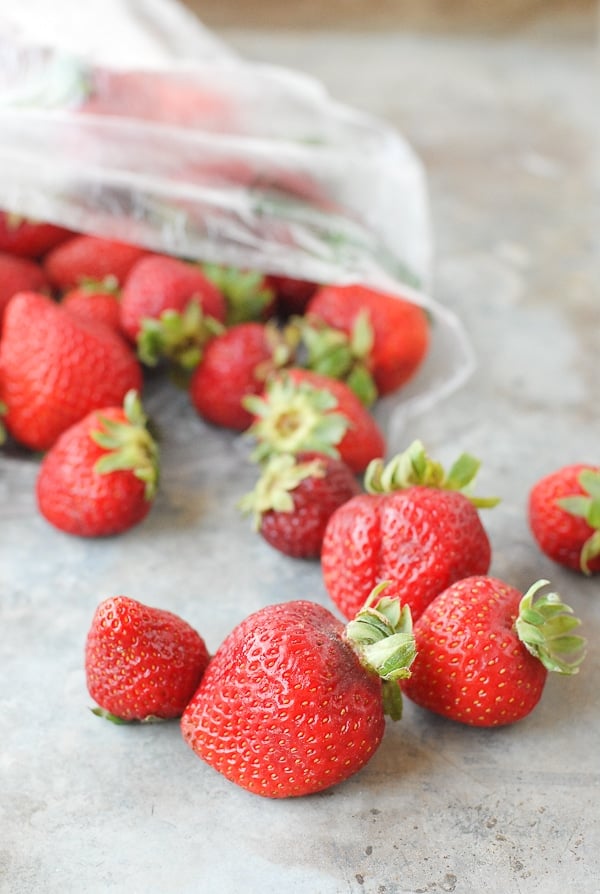 As with any weight loss regime, consult with a medical practioner before beginning especially if learning to eat gluten-free while trying to lose weight.
Tips for Weight Loss While Eating Gluten-Free:
Set Reasonable Goals. When trying to lose weight the road from today to the skimpy bikini on the beach is often far shorter in our heads than in reality to lose weight safely AND keep it off. Most experts suggest a loss of 1-2 pounds per week is a good, safe rate to stay healthy and keep it off long term. Set your expectations realistically to achieve your long term goal and to avoid becoming discouraged and give up.
Stick to whole foods; fruits, vegetables and lean meats. This is the easiest way to be gluten-free without concern and the healthiest way to eat as well. After my children became gluten-free their Pediatrician shared that many of her patients vastly improved their diets just by focusing on whole foods which are naturally gluten free. Consuming a larger portion of vegetables and fruits vs processed foods aids in losing weight as well.
Portion control. When getting to the point of wanting to shed some pounds it often stems from the amount we are eating along with the 'what' we are eating. If you are not following a specific weight loss program, starting with eating smaller portions sizes of healthier foods can often make a noticeable difference.
Know when you are sated. When I first became gluten-free one big thing I noticed was that I did not feel stuffed when I was sated after a meal. I had been used to feeling like I'd had Thanksgiving dinner due to bloating that I had always thought was how it felt to be full. After realizing that was NOT normal, and that I could be full without feeling stuffed it helped in downsizing how much I ate.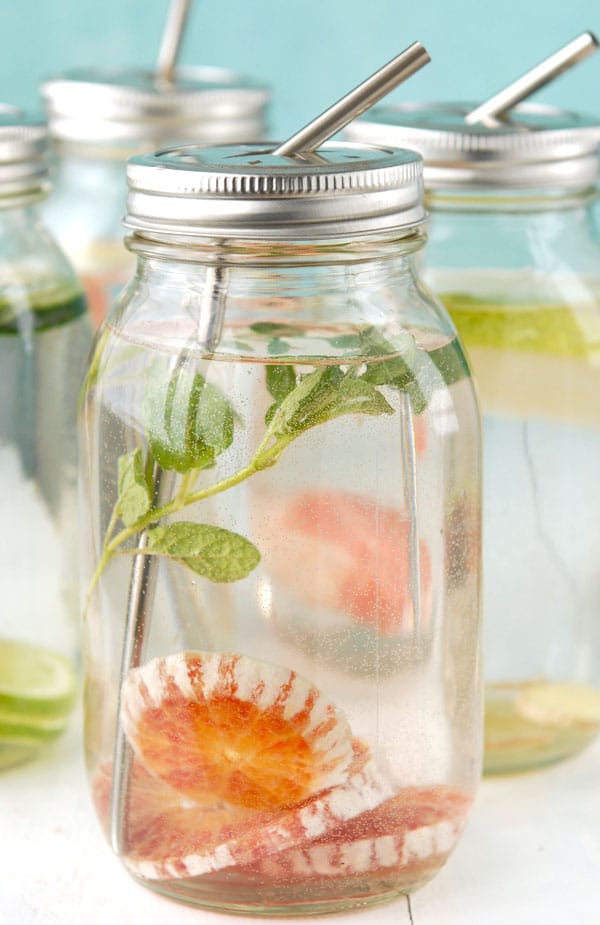 Drinking water keeps metabolism going. Drinking water does so many good things for the body including making sure all systems are working at their peak and keeping the metabolism speeding along which is needed to proper digestion and use of calories. If drinking plain water is hard for you, try these tips to make it more delicious and fun.
Find a plan that works for your personality and lifestyle. One's psychology comes into play big time when endeavoring weight loss. It's important to find a plan that works for you. I followed Weight Watchers to successfully shed post pregnancy weight as well as to shed a few pounds from time to time. I then found just focusing on healthier foods and eating less of them worked better for me. Some may prefer a highly controlled plan that even supplies their own food if gluten-free options are available. Working with a nutritionist is another great option as well, especially if you are learning how to eat gluten-free and lose weight at the same time. Be flexible and realize there is no one-size-fits-all approach to weight loss; find what works for you.
This is a sponsored conversation written by me on behalf of Udi's Gluten Free. The opinions and text are all mine.