What is your perfect cup of coffee? Mine has journeyed far from what my Grandmother told me was the only way to drink a cup of coffee.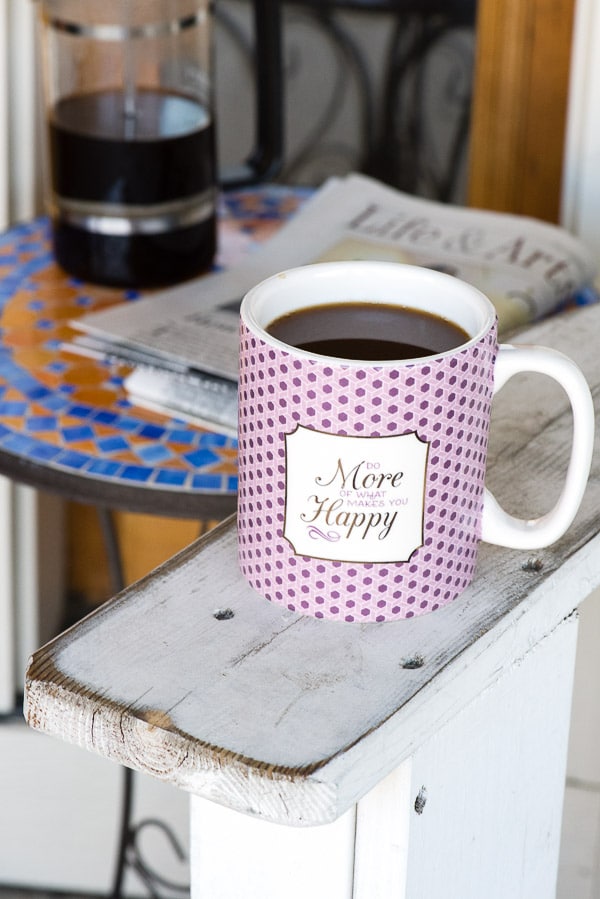 This post is shared as part of Boulder Locavore's ongoing partnership with Silk, exploring healthy lifestyles choices and exciting plant-based dietary options.  All opinions are my own.
I remember exactly when I had my first cup of coffee. I was in my sophomore year of college, studying a ton and thanks to a worldly roommate, I had my first cup of joe; and there was no turning back for me.
My Grandmother gave me an old percolator with clear instruction that I had to learn to drink my coffee black. She sort of intimated that I was not a REAL coffee drinker unless I embraced the java for what it was au natural. She added that once I had committed and mastered drinking it in its serious natural state only then could I add things like cream or sugar.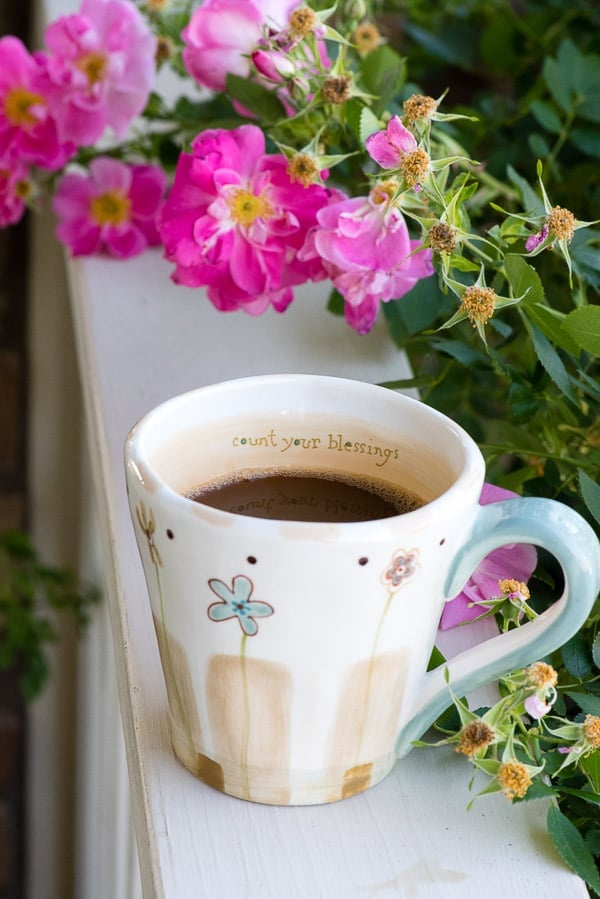 I took her directive in earnest, which was not too hard as the percolator made the weakest coffee ever. I soon graduated to a French Press which left me in a state of self-admiration about my sophistication. I timed the steeping phase to the second and loved watching the grounds separate from the murky, brown velvety liquid. I always felt like I should be pondering existentialism or some other deep thoughts when drinking the coffee for which I'd waited so patiently.
Being a Californian at the time I flowed from college student to working in high tech in hopping Silicon Valley. We'd pop into Peet's Coffee (this when it was still a local shop in Northern California not yet a chain) for a piping hot cup of Major Dickanson's Blend which really tested Nana's edict about black coffee. Hoo-ee that stuff was strong! It was serious coffee drinker's coffee.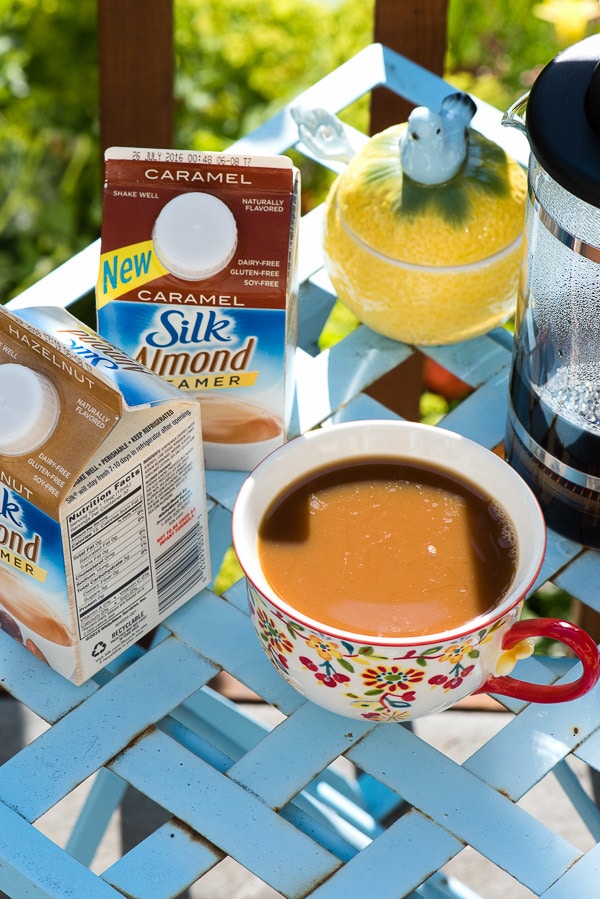 Fast forward a decade or two. Enter a husband (also a coffee lover), two kids, a dog, an official coffee maker and a single cup coffee machine. And a white flag waving in surrender as I no longer drink my coffee black. I do feel I conquered the beast. If set adrift on a deserted island with only black coffee, I'd make it work. But why should I have to?
Something Nana failed to teach me is though coffee is a tool to give the day a start or a pick me up in the afternoon, it's a ritual too. The punctuation mark at the end of a great meal. The watering hole for girlfriends to get together and catch up. The smell that signifies morning anew. It's what makes curling up in an arm chair with an afghan and a great book the perfect moment in a snow storm. Or for me right now, I'm sitting on the shady side of our house on the front porch in the cool of a summer's morning, smelling the blooming flowers in the air, gazing at the green foothills of North Boulder with the dulcet tones of chirping birds and lawn mowers buzzing; with a great cup of coffee. For me coffee makes anything seem like time off for good behavior or a vacation however small.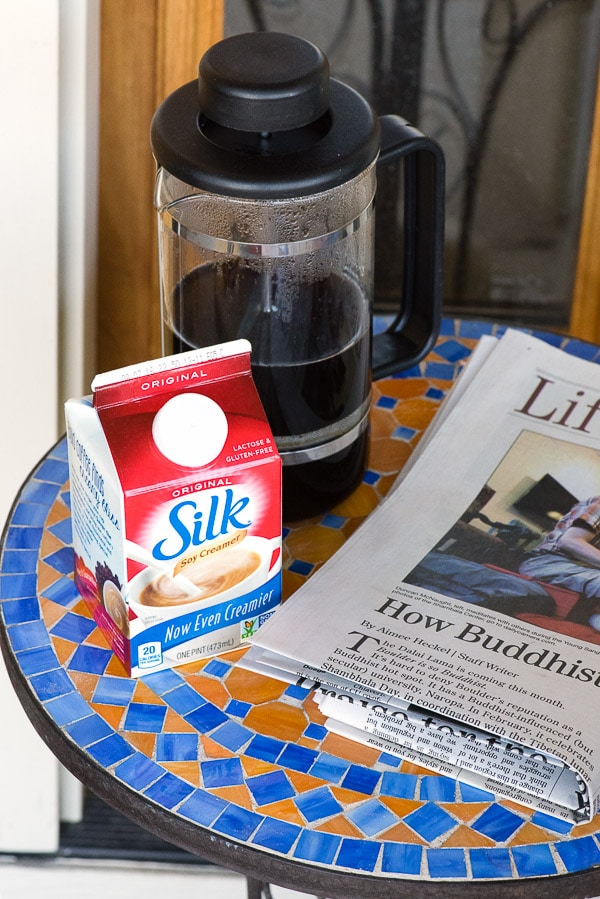 A more tender stomach and dislike of feeling as though I may have ingested illegal substances making my insides vibrate have given way to happily adding something to tone down the caffeine in my coffee. Silk has a line of plant-based creamers that I've been playing with recently that transform a simple cup of coffee into a new drink with each flavor (I have friends that bake with them too). With three almond and three soy flavors, in vanilla, caramel, and hazelnut, each day offers something new and exciting. My favorite is Original Soy Creamer; it's lightly flavored, and creamy in texture adding the right touch to the coffee. For those who prefer plant-based products, you are no longer left out of the creamer game!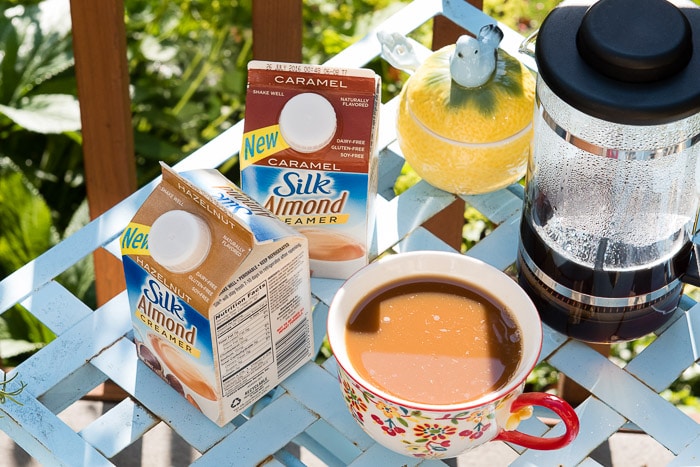 Every morning as I decide which coffee drink I want to make with one of Silk's delicious plant-based creamers and then curl up on the couch in the quiet only a household of sleeping people brings, I think of Nana. Wishing she was with me to share a cup but also imagining her surprise at the luscious Silk Creamer flavors and how they transform coffee into an experience more than a way to start the day. I think she'd retract her 'only black coffee' mandate in about one sip.