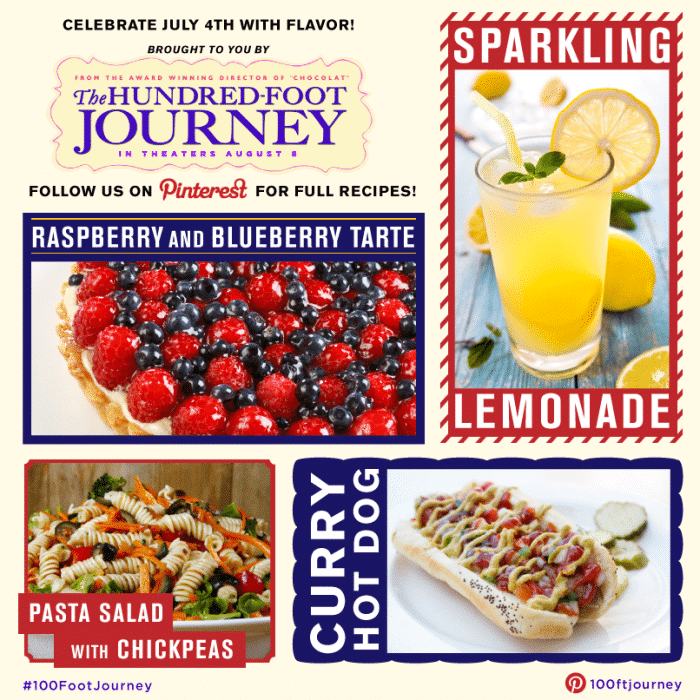 Fourth of July this year is wonderfully situated on a Friday giving way to a weekend full of old school picnics, outings, grills parties and more lazy summer dining. We were excited that in our area small non-exploding 'fireworks' were made legal again as we love lighting sparklers, snakes and other tame pyro-attractions in our driveway before watching larger local fireworks displays.
Food sets the holiday tone in the Boulder Locavore household and we have plenty of patriotic favorites to choose from (see options below which are great anytime). This year I have a few fun holiday weekend options to share care of DreamWorks with whom I've partnered to pre-announce a wonderful movie produced by Oprah Winfrey, Steven Spielberg and Juliet Blake coming to theaters August 8th: The Hundred Foot Journey.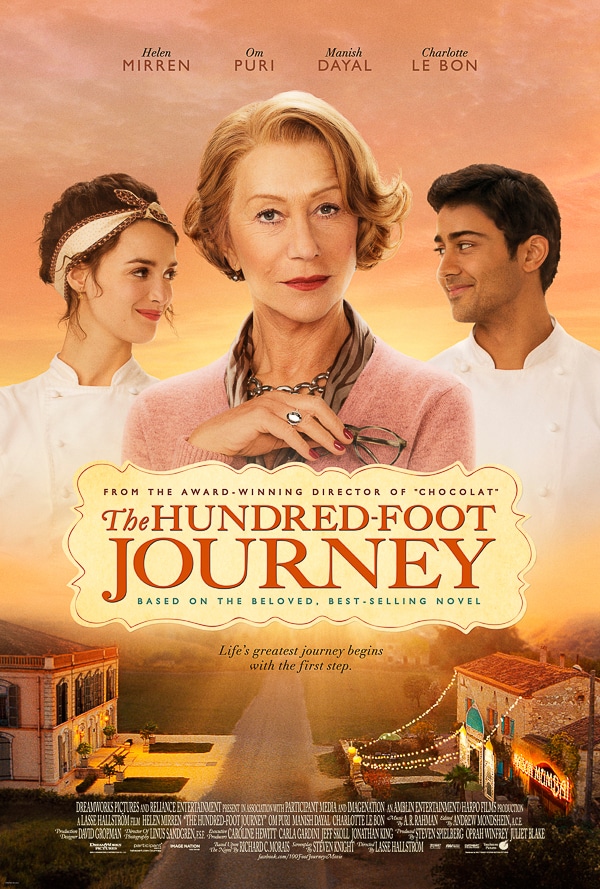 I shared a detailed plot synopsis in another post, along with another delicious recipe, (click here to read the details) and I'm sure after watching this short, heartwarming trailer you'll agree it's a 'must watch' to have on your summer movie list.
As we wait out the next month I'm sharing two recipes DreamWorks appointed chefs have whipped up to celebrate July 4th. They are creating a number of recipes in the spirit of the movie which they are sharing around the internet in the next month. Keep your eye out for them as they are all delicious! Today please enjoy this Sparkling Lemonade and Raspberry Blueberry Tarte for your weekend's dining! Check out the Boulder Locavore Facebook Page for the Curry Dog recipe (click here)!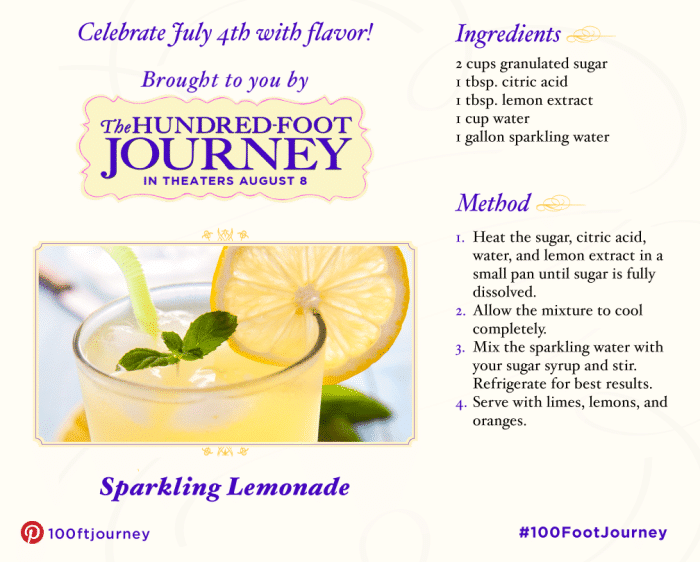 Raspberry Blueberry Tarte recipe note for those gluten-free: substitute the all purpose flour with your favorite gluten-free flour blend!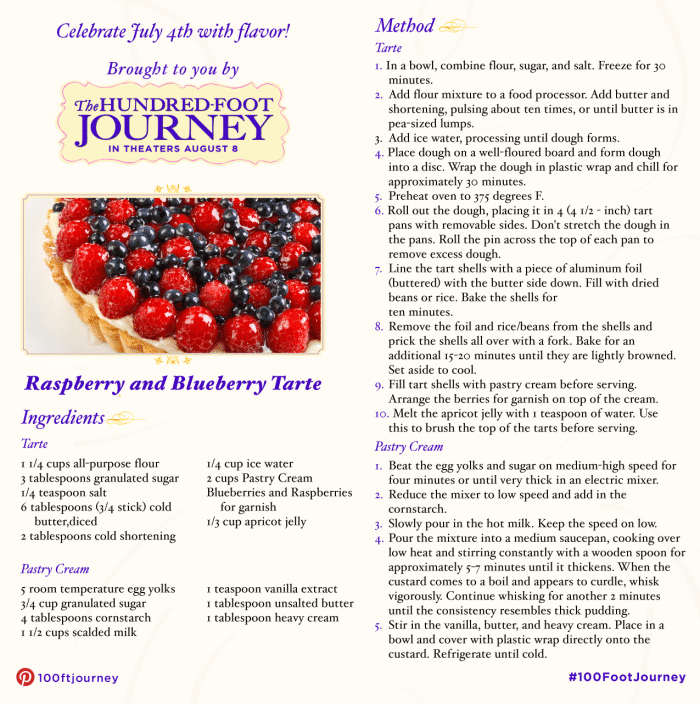 Check out Boulder Locavore July 4th and Grilling recipes for more great food this holiday weekend!
My thanks to Dreamworks for supplying the photographs, recipes, and trailer for The Hundred-Foot Journey!