Online Bake Sale for Japan: 'Let's Raise Some Dough!' Please help.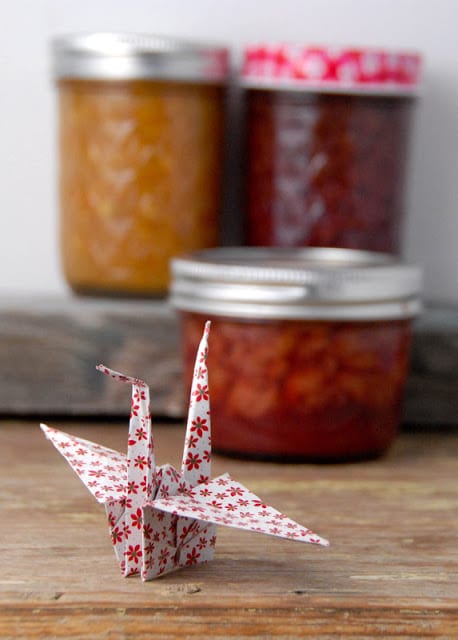 Did you know in the Japanese language there are multiple words for the same thing?

 

Instead of just one, all encompassing word you can choose from several, specifying exactly what you'd like to convey.

 

Perhaps if I spoke Japanese I'd have better luck choosing the precise words to relate the depth of sadness I feel for what Japan has and is continuing to endure after the earthquake and tsunami of March 11.

 
As I have begun to write this so many times I find myself humbled by their experience, sure I do not possess the vocabulary to articulate anything about it without sounding preachy, or condescending or superficial.

 

When I witnessed the devastation in action on TV I felt like a voyeur, that those experiencing this tragedy deserved the privacy to not have their tale broadcast real time.
In my mind I carry a photograph of a terrified father, wading through thigh high water carrying his baby, in a pink, fluffy one piece winter suit.

 

She looked like a toy and his eyes said everything about their attempt to flee.
It will be a long time before Japan can build back and unclear how long people will be displaced.

 

As I folded the origami peace crane for my photo I read that it is believed if one makes 1000 peace cranes, their wish will come true.

 

I think instead I will hope we can reach 1000 people to help realize the vision of this humble fundraiser, so we in the food community can do our part to help those displaced and hungry in a faraway land.
'Let's Raise Some Dough!'
Immediately following the tsunami my vintage recipe swap pal, Sabrina of The Tomato Tart, tweeted me and asked if I'd take part in an online bake sale idea to raise money for the people in Japan.

 

I jumped on it immediately and told her I'd do anything to help.
Food bloggers are coming out of the woodwork (60 to date) to provide delicious baked goods which will go up for auction for one day on March 30.

 

Prior to that Sabrina will preview photos of items on her blog or on an auction site accessible via her blog.

 

Once the item has been won, it will be shipped by April 11.

  

There are food bloggers participating from around the globe so no international region is without opportunity to participate.
All proceeds will be going to the Second Harvest Japan food bank.

 

The rations survivors are getting are unfathomably small and certainly not enough to feed the 1000's affected by this crisis.
We need your help.
Food bloggers:
 

If you would be willing to contribute baked goods to sell, please contact us.

 

You will provide an auction photo of your item to Sabrina.

 

Once your item(s) is purchased you have almost 2 weeks to back and ship them to the winning bidder.

 

You will pay for shipping costs and be responsible to get your item to the winning buyer.

 

When submitting your photo and description you will need to indicate whether you will ship internationally or not.

 

Your baking and shipping costs should be tax deductible but you will need to check with your tax professional on details.

 

Please use the badge on the side bar of my blog or see below for contact information to participate.
Hungry readers:
 

Please visit and purchase generously from the bake sale on March 30.

 

You will surely not be disappointed with the offerings and their quality, nor the satisfaction that though there is little to be done to make up for this loss, people will eat.
As a preview, these are the items I will be contributing to the sale:
A trio of homemade organic jams.  3 Citrus Marmalade from a vintage recipe featuring grapefruit, orange and lemon (featuring on my blog).  Sour Cherry Jam made with sour cherries picked by me last summer.  The Golden Ticket: Wild Raspberry and Wild Rhubarb Mountain Jam.  All handpicked by me in the Boulder Moutains which were subsequently swallowed by a wildfire last fall.  I only made three jars total.
The BEST Oatmeal Cookies (gluten free, but gluten eaters will never know).  This recipe has a little secret that always ensures the most moist and flavorful cookie you've ever had.  Cookies have oatmeal, raisins and pecans.  Nothing better.
Some additional articles about Let's Raise Some Dough bake sale: