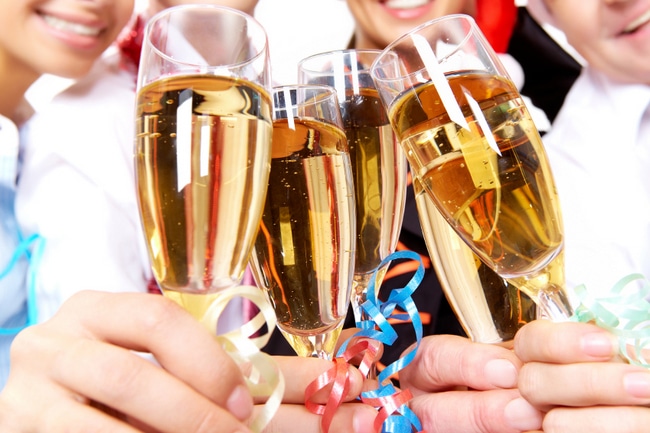 Let's face it, December is a weird month. It feels like someone turned the record player up too fast and everyone is moving at a pace that sounds like how the Chipmunks speak. There is excitement and panic in the air, an over abundance of food and eating events as well as stress. I'm not trying to be Debbie Downer but such is the nature of December.
Everyone is navigating this cocktail of deliverables, festivity, joy and for some, sorrow. One of the aspects of being gluten-free that caught me completely off guard was the feeling of exclusion. In the season of merriment, it's an easy time to feel your gluten-free head is spinning with trying to ensure you can eat safely at gatherings, constant assessment of food in the moment to decipher potential gluten content. It's an added layer of stress we who are gluten-free endure.
When I became gluten-free eight years ago I was completely focused on getting up to speed on what gluten was and wasn't, and my newly diagnosed toddler and young elementary school children. My world was all about being gluten-free. Just as soon as I had my arms around it I was invited to a gathering over which I had no influence over the food, and there literally was nothing I could eat. Striving to not make it awkward for anyone there, I feigned not being hungry and drank a lot of water. I felt on the outside of everyone looking in, as they laughed, carried on without a thought about what they were eating. Honestly it was a sad and lonely moment; I felt like a minority, an outlier, and invisible.
Being gluten-free, especially in a gathering or at a dinner party can feel like others don't understand or question whether you really need to eat gluten-free food, versus are choosing to make it challenging for others to dine with you. Since I've become a food blogger I've developed a bit of a 'When Harry Met Sally' penchant for making special requests at restaurants; I'm not shy about asking the most intimate of questions about their kitchen practices regarding gluten, or helping them mix and match dishes in order to come up with a flavorful, gluten-free option when there appeared to be none possible. Rest assured, restaurants want you as a client and you are paying them for your meal. Some people are not comfortable with the need to have probing inquisitions with restaurant servers but ultimately it's important gluten-free diners eat safely and something they enjoy. Don't be shy about advocating for your needs.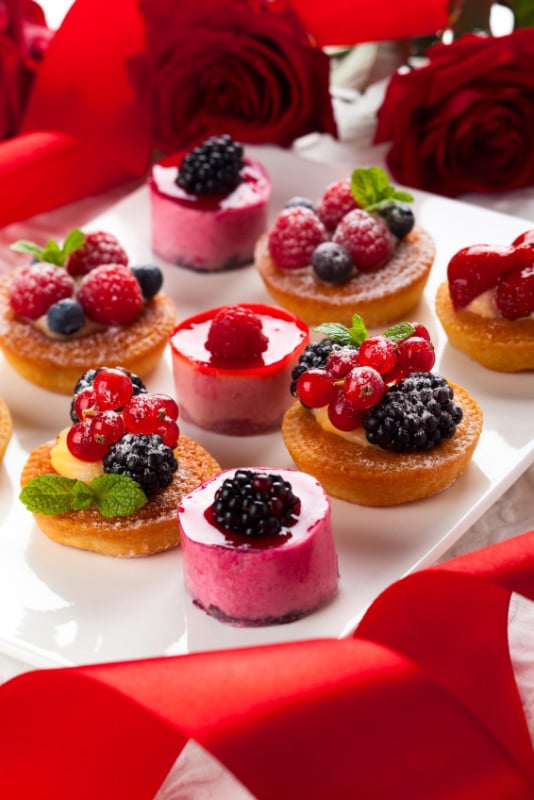 Over the years we've developed some winning strategies for making gatherings as fun for us as for those gluten-friends with whom we gather:
You Do the Hosting. Early on in our gluten-free eating we hosted a holiday meal that was brimming with friends, each of whom brought their favorite dishes many of which we were unable to eat. My children really felt the sting of that and were quite young at the time. I vowed for special occasions we'd not let that happen again. We continued to host meals but better coordinated with those attending. It was a classic case of someone who never has to think of their food not realizing how bringing a dessert someone can no longer have, especially when they are 5, is very impactful. The real priority for people is to spend time together so coordinating the food is easy to ensure everyone is included equally as much as is possible.
Investigate Restaurants Before Going. Whether you have influence on venues where you'll attend gatherings or not, call ahead and speak to someone before the event to understand what your options will be. I always feel better when I'm prepared and won't be caught off guard if there are not many options for safe dining.
Bring a Dish You Can Eat. Cover your needs by contributing something to the office party or holiday gathering you know you can eat. Then it won't matter what else is there as long as there is at least one thing safe for you. My advice? Don't bring something dip-able. Too hard to ensure nothing gluteny gets dipped in there too.
Eat Before You Go. Don't play gluten Russian roulette; show up sated. Eating ahead gives the option to nibble if gluten-free food is available, a salad or fruit if the gathering or venue doesn't look to have options. Some tonic water and lime or a cocktail (though cocktails can make you hungrier) will keep you in the party mood and not overly focused on the food rather than time with friends.
This is a sponsored conversation written by me on behalf of Udi's Gluten Free. The opinions and text are all mine.