It's always fun to look back on the calendar year to see which recipes you loved the most! It's a great way to find some new favorites too!
The Most Popular BoulderLocavore.com Recipes 2017 showed some definite trends. Did your favorites make the list?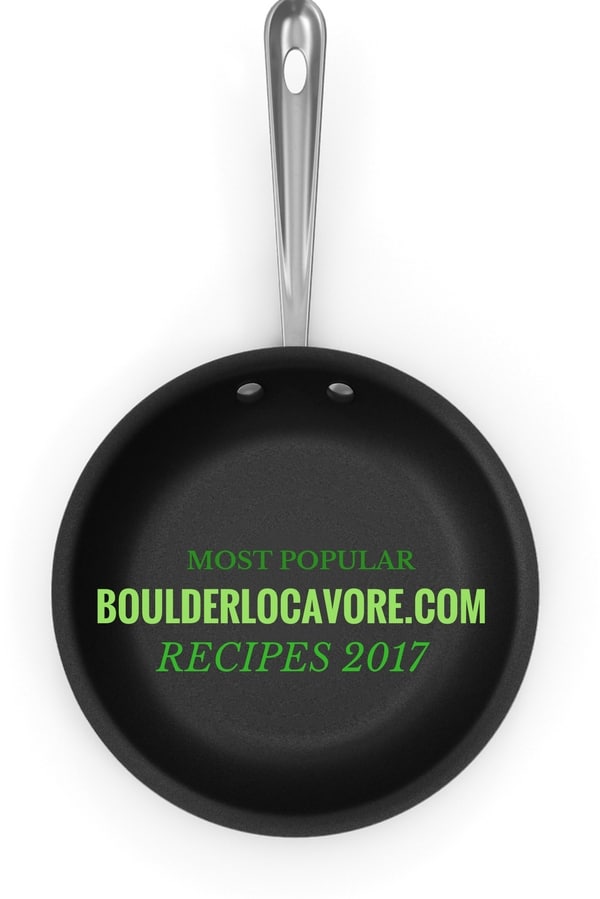 Happy New Year's Eve! I think most of us tend to reflect at the end of the year as we also look ahead to what the new year will bring.
I love looking back on your favorite recipes for the year!
Though I keep my eye on what you are loving all year long, it's not until the end of the year that I take a nose dive into all the data to see what your favorite recipes have been published during that calendar year.
A clear favorite: Instant Pot for the win! There's no doubt why. It's fast, it retains high nutritional value of the food and it's so darn easy.
For those unfamiliar with the Instant Pot, it's a multi-cooker with several modalities: pressure cooking (what most of my recipes feature), slow cooker, yogurt maker, can sauté, has preset buttons for popular recipes (like stews, soups) and so much more.
I basically use it for pressure cooking but challenged myself to create some holiday recipe like for that only use the Instant Pot, so the stove top and oven are free for other recipes.
It's a wonderful kitchen tool in so many ways. NOTE: non Instant Pot equivalent recipes have been included below for those not having an Instant Pot.
Chocolate, chocolate, chocolate: the three desserts making the list are rich, mouthwatering and filled with chocolate.
I hope this list will surface some recipes you've loved and maybe some new ones to try! In reverse order (tenth most popular to first) ……As always, all the recipes are gluten-free.
NEED LAST MINUTE NEW YEAR'S EVE MENU INSPIRATION! If you need some New Year's Eve menu inspiration check out:
Most Popular BoulderLocavore.com Recipes 2017
10. Irish Chocolate SilkPie with Oatmeal Cookie Crust: inspired for St. Patrick's Day, this luscious, lofty chocolate silk pie includes Irish Cream Liqueur and is made with a oatmeal raisin cookie crust. Drop dead delicious.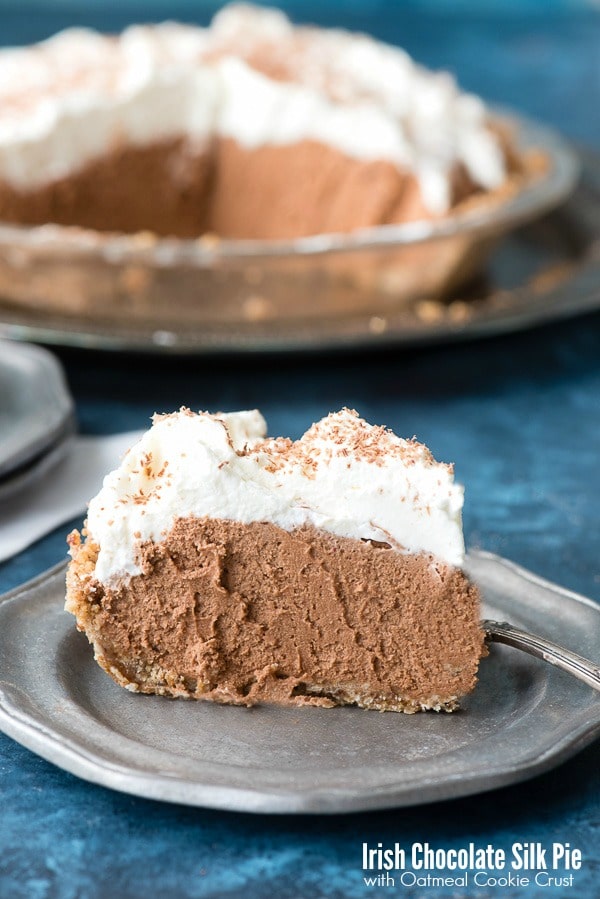 9. Instant Pot Hearty Chicken Soup: Whether a soup lover or a believer in the medicinal value of chicken soup, this hearty chicken soup is bursting with flavor and so fast to make. I'll be making a batch to get me back on track after the induldgent holidays.
Non Instant Pot recipe: War-On-a-Cold Homemade Chicken Soup.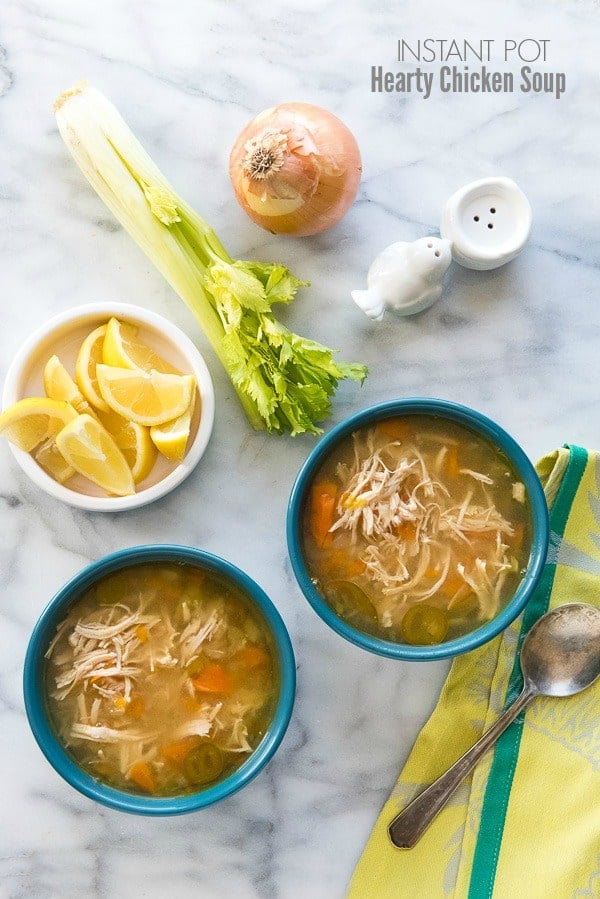 8. How to make Perfect Instant Pot Hard Boiled Eggs: This might seem a bit ho-hum BUT after lots of experimentation I feel I found the perfect formula for hard boiled eggs with a secret! Based on the emails from YOU, I'd say you agree!
Non Instant Pot recipe: Naturally Dyed Easter Eggs (hard boiling method included).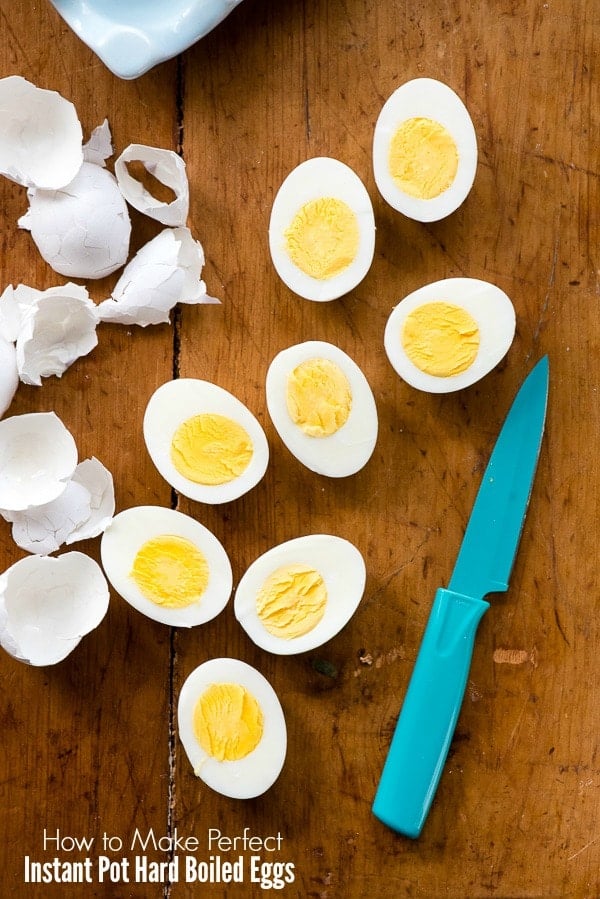 7. Instant Pot Coconut Lime Jasmine Rice: Making Jasmine rice in the Instant Pot is easy and delicious. This version packs some extra flavor making it a great side dish or base for rice bowls topped with protein and vegetables.
Non Instant Pot recipe: Grilled Thai-style Chicken Thighs with Sweet-Spicy Dipping Sauce and Coconut Rice.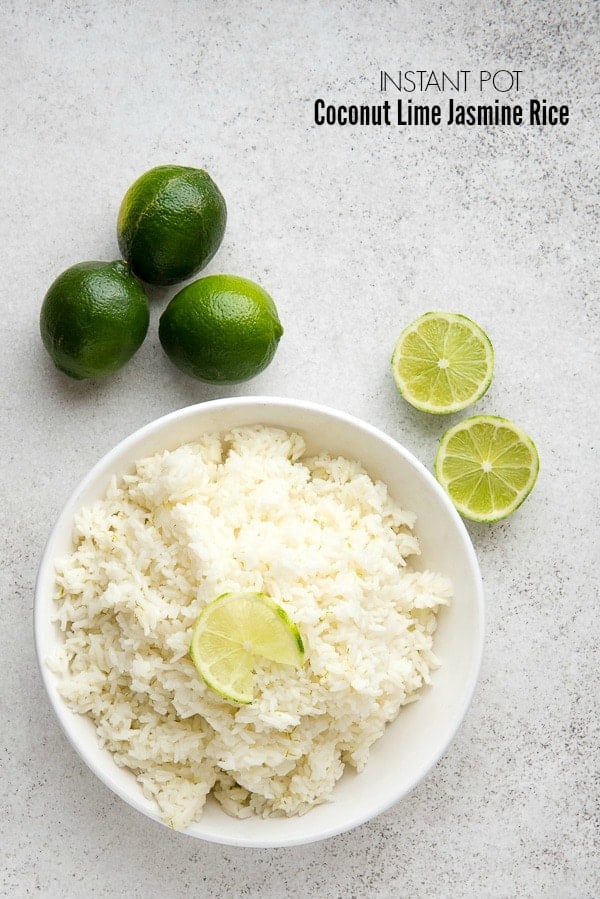 6. Instant Pot Carrots with Mint: this recipe just tastes like spring to me and fortunately can be made all year round. It's a light and flavorful side dish you'll love.
Non Instant Pot Recipe: Colorful Spiralized Carrots with Mint and Dill.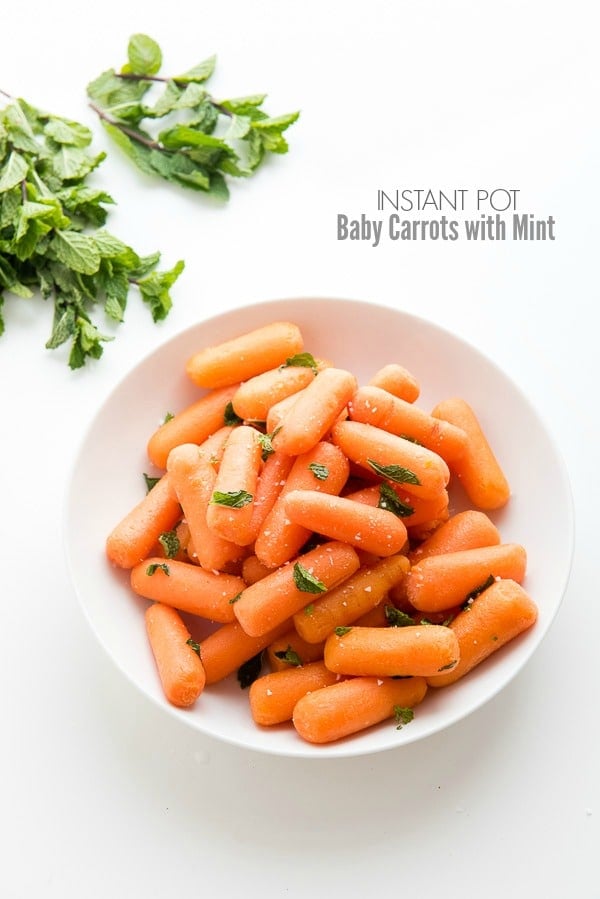 5. Triple Chocolate Wacky Cake with Chocolate-Stuffed Raspberries (allergy friendly): I love this cool cake! Based on an old school method for levening without rising agents, it's simple and allergy friendly. Not feeling cake?
Just the Chocolate-Stuffed Raspberries that go on top are a treat.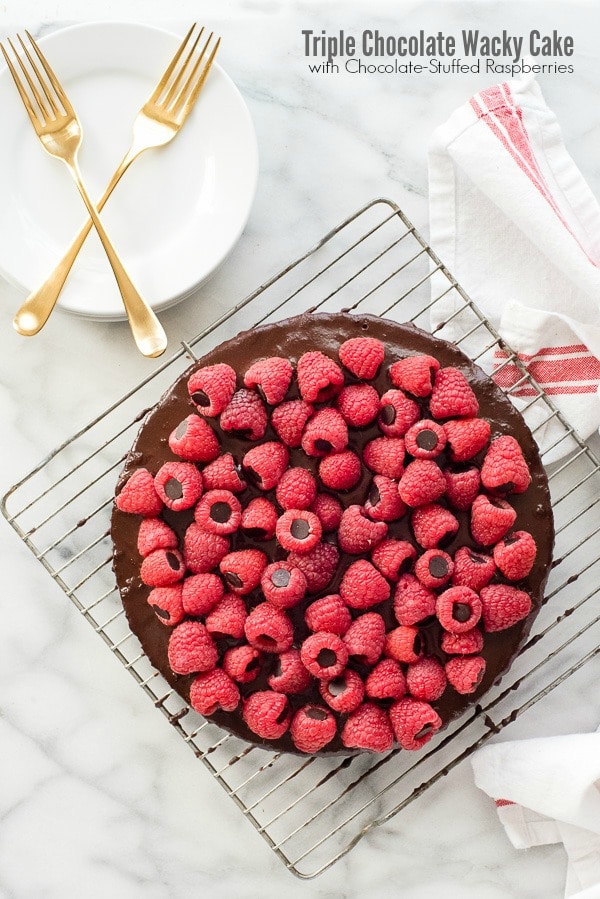 4. Slow Cooker Mexican Chicken Taco Meat for a crowd: Whether making for a taco bar crowd (great for football parties) or to have leftovers to freeze, this versatile recipes is always a favorite.
The meat is great on nachos, on salads, in omelets and anywhere some spicy chicken sounds good to you.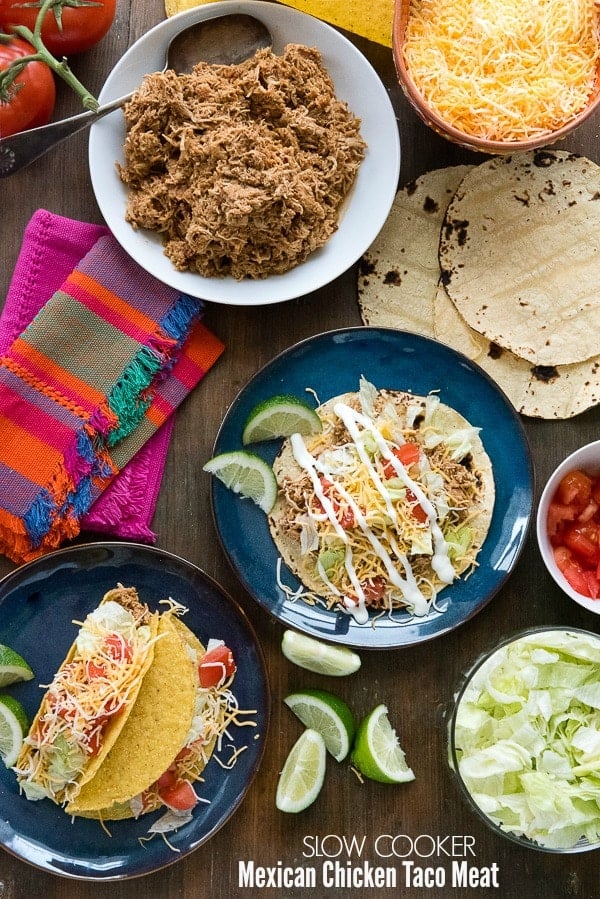 3. Instant Pot Corned Beef Brisket in Beer with Vegetables: made popular thanks to St. Patrick's Day, corned beef brisket is delicious (and faster) in the Instant Pot. I used gluten-free beer and it is delish.
Non Instant Pot recipe: Slow Cooker Beer-Simmered Corned Beef and Vegetables.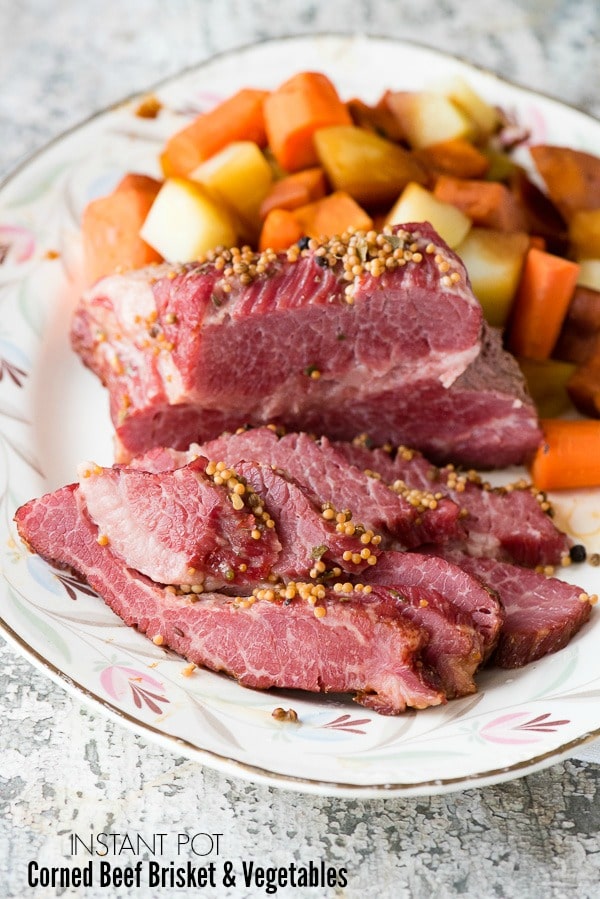 2. Jelly Jar Chocolate Turtle Brownies: No question why these ooey-gooey chocolate caramel brownies are a hit. Everything is cuter in tiny jar, right?!
Perfect single serving size, the brownies are baked in jelly jars, topped with caramel, pecans and chocolate chunks.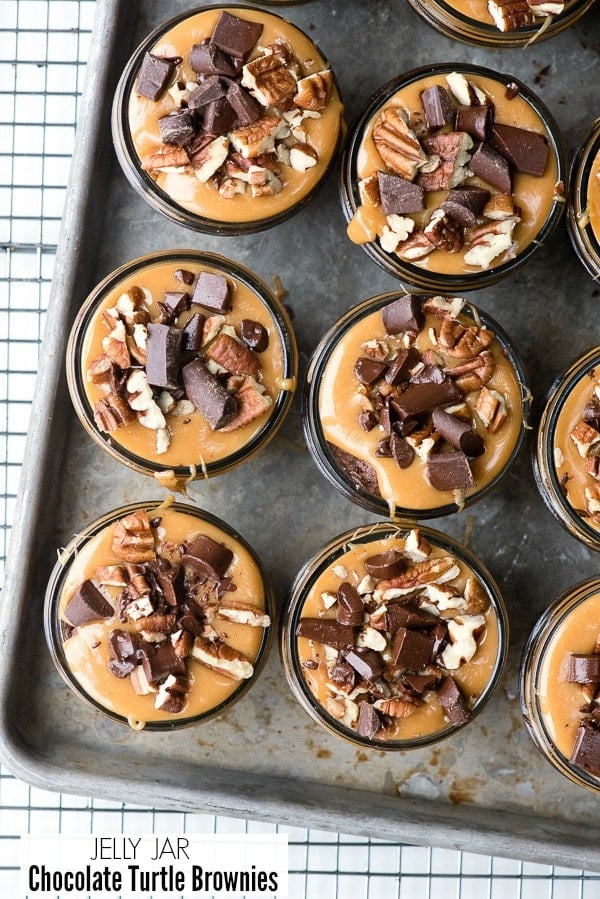 1. Boneless Pork Loin Roast with Garlic and Fresh Herbs: This recipe is a perfect example of how simple is often best. An easy recipe with bold flavors from garlic and herbs, this roast will become a favorite.
The texture is heavenly, it's moist and succulent, and can be easily paired with any side dish. It's a favorite of mine, and I'm glad of yours too!