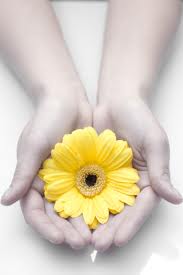 I was with a group of friends last week and it came out I'd started a blog.  One of my friends piped up 'you DID?  I started a blog!'.  Another rang in and 'you know Suzita Cochran started a blog!'  A last contributor shrieked 'and Dawn Brady does a blog!'. Well, well, well….
One could think there is something in the local water supply but I'd like to think we are all inspired women with things to say and have found our medium to do so.

 

Though the Girlfriends are not totally 'on topic' for my blog, knowing them as extraordinary people and full of verve as I do, I felt it worth a mention imagining you'll find an interest in at least one if not all of them.
She's Thrifty
(
http://thegirlisthrifty.blogspot.com/
) is written by a fun loving, totally darling friend who believes with a little patience, dedication and some savvy, you can live a stylish and fabulous life, regardless of how much money you have to spend.

 

Her topics include new life for reclaimed items and materials, unique crafts and art, great books, delicious food and green living.  All delivered in a tone making you feel she's a favorite girlfriend you've known forever (and are lucky for it), her finds span the gamut with quick quips and tips for all.

 

Easy to read, entertaining and her sleuthing passion for fabulousity and frugal treasures is creative and contagious.
Play. Fight. Repeat.
(
http://playfightrepeat.wordpress.com/author/playfightrepeat/
) is written by Suzita Cochran whom I know as a life-passionate, gifted woman.

  

Having a PhD in Psychology but truly not wanting to practice therapy at this time, she stepped back and cultivated a concept she refers to as 'Green Parenting' which melds concepts about children and parenting with living more simply and 'green' for a fuller, more rich existence.

 

Combining key developmental focus and awareness, she provides professional citations as well as personal family examples of how to practice realistic parenting at its best.

 

Suzita generously invites the reader into her own revelations as a professional and a parent, sharing her own family experiences, as well as her own honest and straight forward findings.

 

I've been honored to know her and her unique family personally and can attest to their joyful, out-of-the-box approach to life that is nothing less than inspirational and exciting.

 

Whether you are a parent, work with children or want to reflect on a more fulfilling personal existence, I feel confident there is a nugget in her writing for all.
Studio Ten Twenty Two
(
http://studiotentwentytwo.wordpress.com/
) is written by Dawn Brady celebrating a compilation of her passions for art (she is a gifted artist personally), fashion, family, food, books and more.

 

Dawn's playful and light-hearted approach provide a 'vacation on a page', a place to settle in and be distracted with the end result being beautification of one's life, surroundings and spirit.

 

I can attest to her personal artistic abilities and that the gifts of her creative vision are present in all she does from her parenting to her laundry.

 

All this and the woman has the best skin you've ever seen.

 

What more could you want in a good read?!