One quick step turns ordinary steamed broccoli into this fresh, flavorful Lemon Garlic Broccoli recipe.  Quick to prepare and a great compliment to any main dish.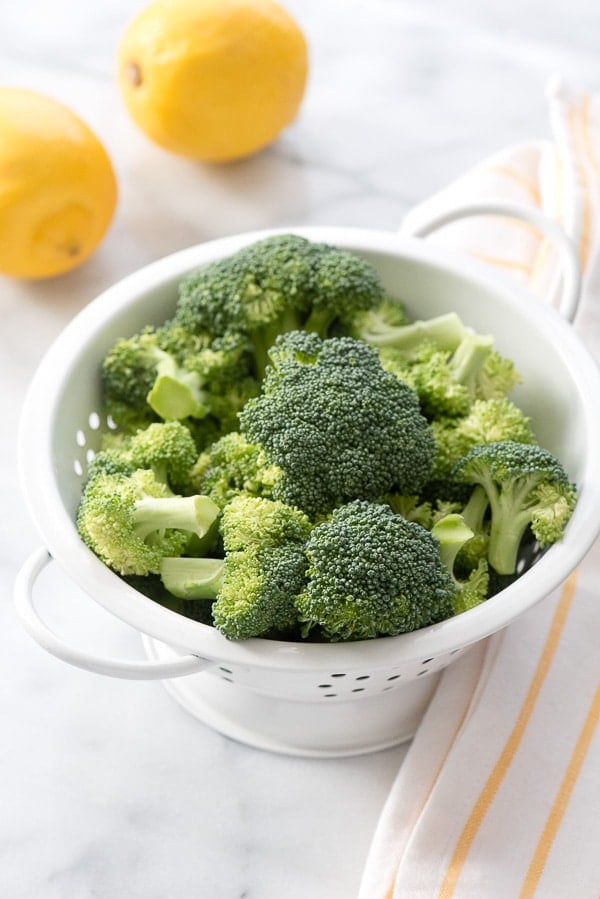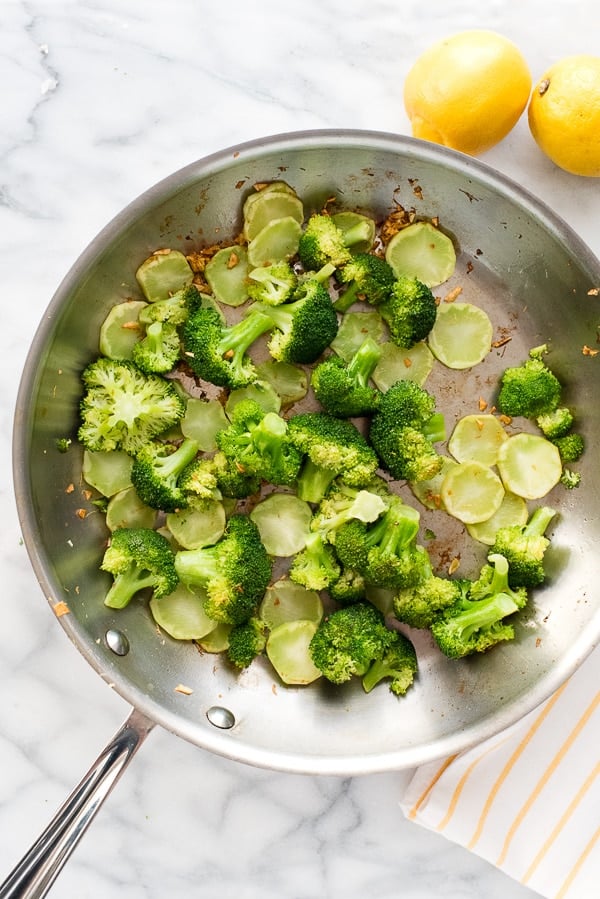 Ingredients
1 bunch Broccoli (approximately 1 pound)
1 tablespoon Olive Oil
2 large Garlic Cloves, peeled and diced
Zest of one Lemon
Juice of Half a Lemon
Instructions
Bring a pot of water with a steamer insert (or that will fit a steamer basket of some type) to a boil. While the water is heating, cut the broccoli into florets. Cut the woody bottom of the stalk off and discard; peel the remaining upper stalk and slice into 1/8-inch thick slices.
Place the florets and stalk slices in the steamer to steam for 3-4 minutes.
While the broccoli is steaming, heat the oil over medium-high heat in a large skillet. Add the garlic and ¾ of the lemon zest; sauté allowing the oil to become fragrant (1-2 minutes).
Add the broccoli and toss to coat. Drizzle the lemon juice over the broccoli, toss, and remove from heat. Add to a serving bowl and sprinkle the remaining lemon zest on top.
https://boulderlocavore.com/lemon-garlic-broccoli-recipe/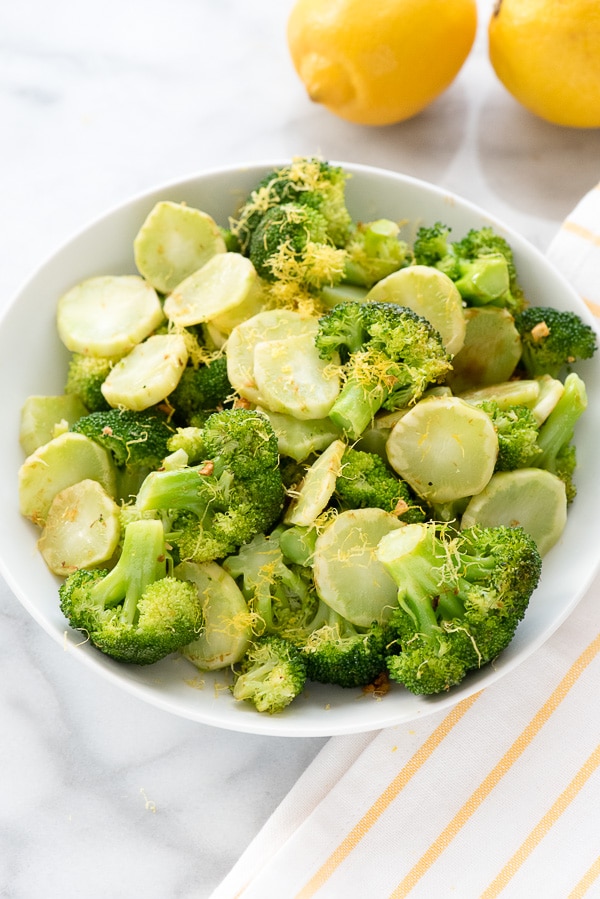 I want to connect with you! Leave a comment and follow me on Facebook, Twitter, Pinterest & Instagram!