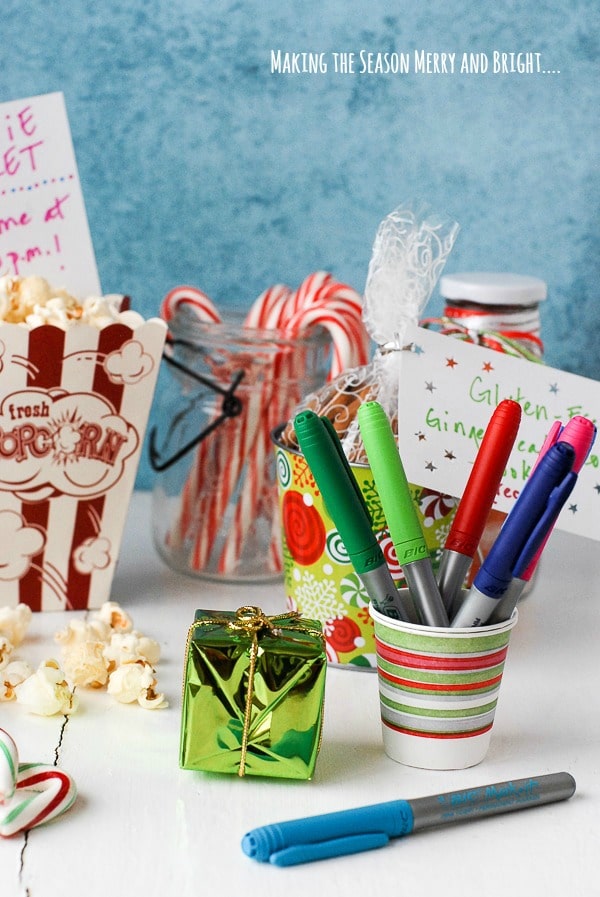 This is a sponsored post written by me on behalf of BIC®. All opinions are 100% mine.
It's down to Christmas 'crunch time'.  With the last full week of school and work for many wrapping up, the pressure is on to finish up gift giving plans.  I for one have spent the past two days while no one is home winding down cyber rabbit holes running into dead ends.  For the hours invested in online shopping my total gift count is sad.  I'm short on great ideas and remembering more people daily our family needs to acknowledge.
Somewhere in the frantic searching I had a flashback to when I would make holiday gifts.  I would dedicate a weekend to baking and give coworkers beautiful bread, wrapped festively with a copy of the recipe.  I'd make ornaments or some other thoughtful crafty idea that had sparked my creativity.  It was so gratifying to create something from scratch with an eye toward a special friend or family member.  The gifts were always appreciated as it is so much easier to buy something.
It has always been important to give back during the holidays especially in my family.  As children we'd buy a gift we'd want for ourselves to donate.  I've carried on the same traditions with my own family but will be honest, I find it drops lower on the list at times due to life's demands.  A simple act of kindness can make such a difference in a person's life.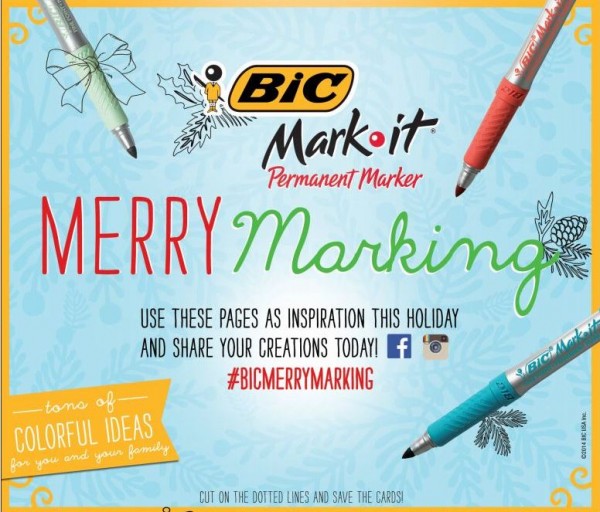 I am thrilled to be partnering with BIC® this month in their Merry Marking celebration.  They've come to the rescue with a booklet full of fantastic, inspired ideas to make the holidays a brighter with homemade gifts and gestures of kindness using their BIC Mark-It™ Permanent Markers (an array of vibrant, low odor and acid free markers).  The BIC Mark-It™ markers are available in a variety of sets including 36 packs (fine and ultra-fine tips) as well as 8 packs of eye-catching metallic colors.  The possibilities for how to use them is endless both in everyday projects as well as for fun crafting for the holidays.
I thumbed through the #BICMerryMarking booklet and immediately found some fun options that helped take the pressure of my gift list.  It also made it feel fun again to get ready for the gift aspect of Christmas.  Dedicating a bit of time to being creative, making some unexpected surprises AND to try to make a small difference in the day of a stranger, is what this season is really about for me.
After this crazy-busy month of business travel, kid's weekend sporting events and performances, I snuck this little surprise in my husband's car before work; an invitation to meet at a movie!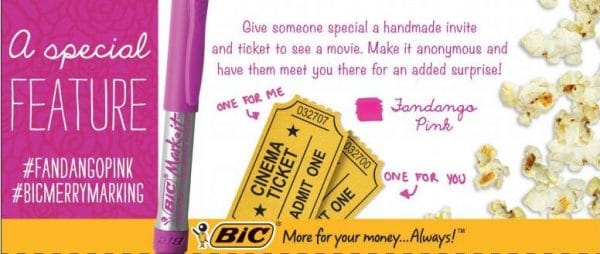 I have a new friend who has recently become gluten-free and is struggling a bit with how to get her arms around it during the holidays.  I left a little package on her doorstep of some favorite gluten-free Gingerbread Cookies and a handwritten recipe card with my favorite 'GF' Gingerbread People Cookie recipe.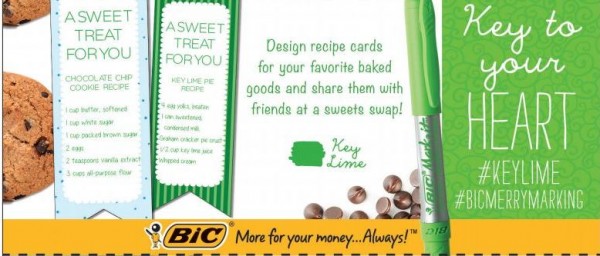 I loved the suggestion in BIC®'s Merry Marking booklet about leaving a note for someone whose parking meter is about to run out risking a pricey ticket.  I took their idea to the next level by making up some index cards wishing them well and telling them I paid off their soon to be expiring meter.  I have them in my car and when I see a meter about to expire, I can pop in a few quarters and put the card under their windshield wipers.  Someone in front of my car at a toll bridge once paid for their car and my own, just out of kindness.  It was something I have never forgotten, nor the happiness it brought me.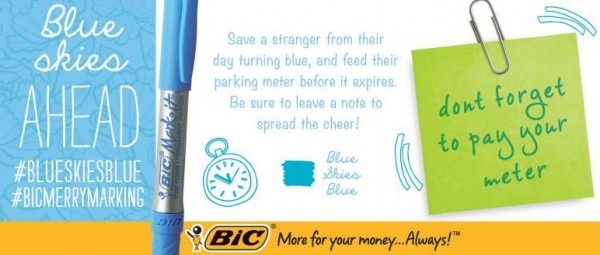 I know you'll find some great inspiration to finish off your holidays too.  Click here to get the booklet of merry marking and a coupon to start marking yourself!