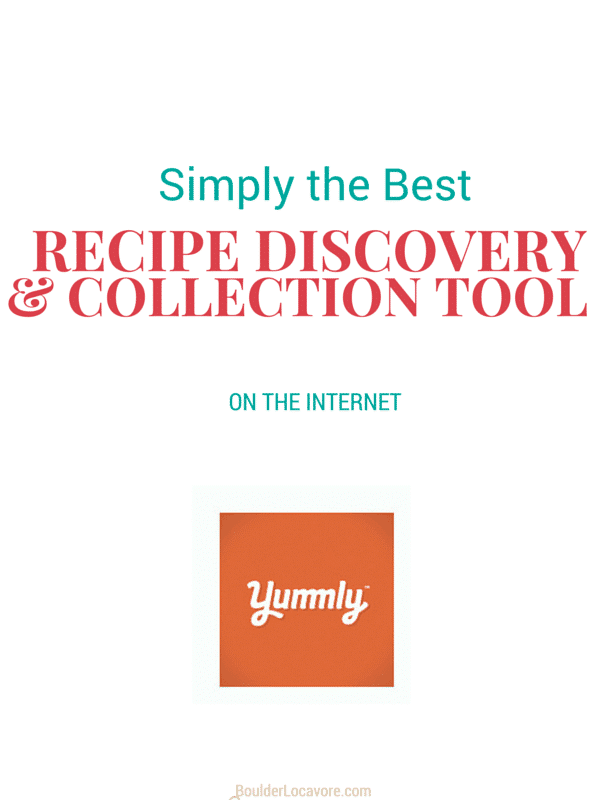 Today I'm sharing an exciting new-to-me recipe discovery and storage website I've started using lately and really love:  Yummly.  You may have heard of it as it has over 15 million monthly users (it's free by the way) and was set up in 2010 by foodies wanting to create the ultimate cooking tool.  One of the founders was searching online for recipes that used mustard, couldn't find them and decided there needed to be a website that could find recipes using ingredients among other attributes.
I look at recipes for hours a day in my own personal research for Boulder Locavore or to make in my family kitchen.  I've been bookmarking them on my computer but that isn't the most convenient method, nor is printing them out as I'd then need to organize them.  What if I forget to bring the one I want to make for dinner to the store to buy ingredients?  It's kind of a pain.  Yummly is available online from your laptop as well as with mobile apps to access the site information on the go.
The first step is to set up your own Yummly personal Recipe Box which only takes a few minutes. You can select filtering choices which help Yummly suggest recipes you might like in addition to adding your personally selected recipe to your recipe box.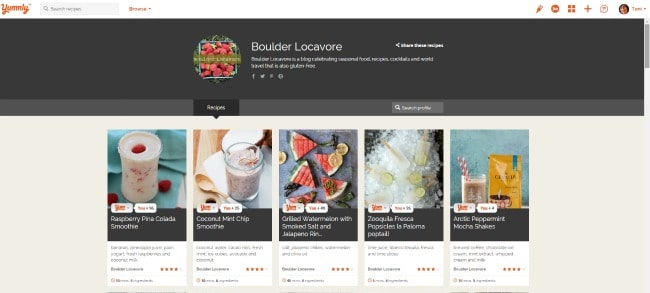 Yummly allows you to save any recipes you find online to your personal recipe box, as well as input your own personal recipes if desired.  Boulder Locavore has a Yummly publisher page from which you can 'yum' your favorite recipes directly into your Recipe Box.  Boulder Locavore and many other favorite cooking websites also have a Yum button on their site allowing you to select the button on a recipe of choice and the recipe is automatically placed in your free Yummly recipe box.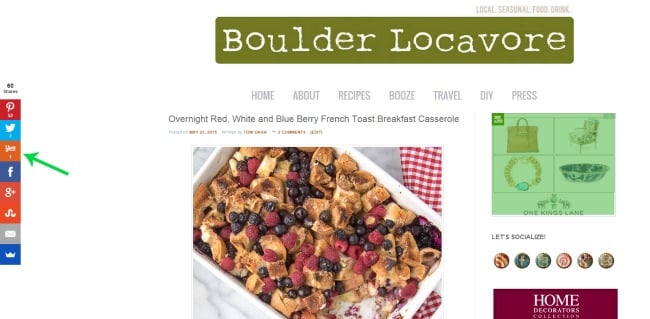 It's super easy to add a Yum button to your browser bar as well.  Yummly has a great tutorial on how to do it in minutes.  With the browser button when you land on a recipe you like and the website doesn't have a Yum button, select the browser button and a screen will pop up showing the recipe has been added to your recipe box.  Easy peasy.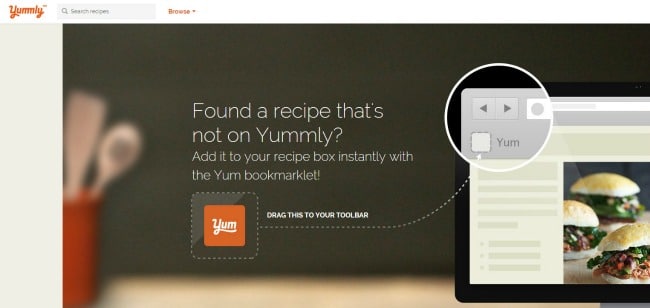 When on the Yummly site, these handy icons in the top right corner of your profile page allow you to easily navigate for anything you might want to do from adding a personal recipe from your own kitchen, to asking cooking questions of the forum and more.  There are multiple was to search Yummly and they will even make personal recommendations to you based on your preferences.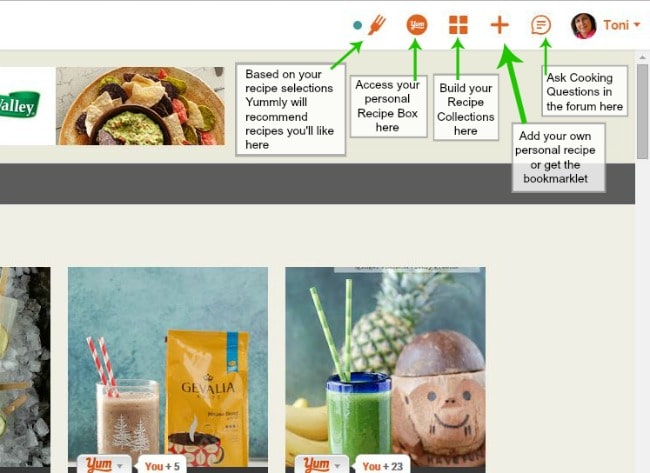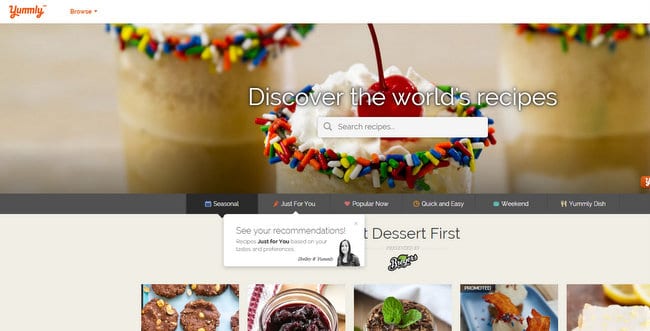 The data base of recipes on Yummly's site is so extensive you can start right there to look for something delicious rather than searching the internet at large. You can browse by categories or recipe publishers/websites you love…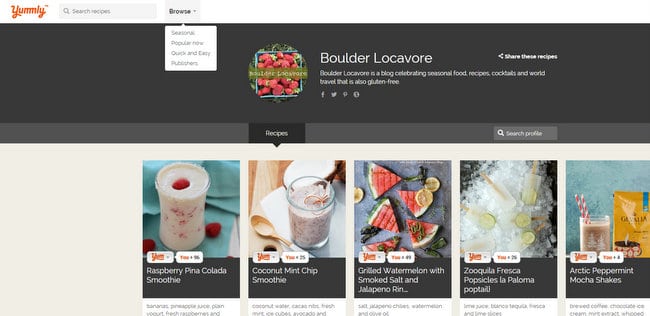 Or browse by specific foods or cooking methods.  As an example I searched 'burgers' which produced a page of any sort of burger you might want to make.  It is possible to refine searches by the recipe preparation and cooking time, a flavor profile you might prefer, specific ingredients or if you are on a special diet, such as being gluten-free, or have an allergy, you can search that way as well (see examples below with the filtering option running along the left).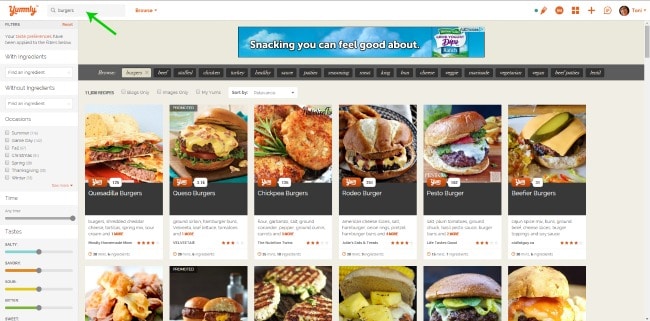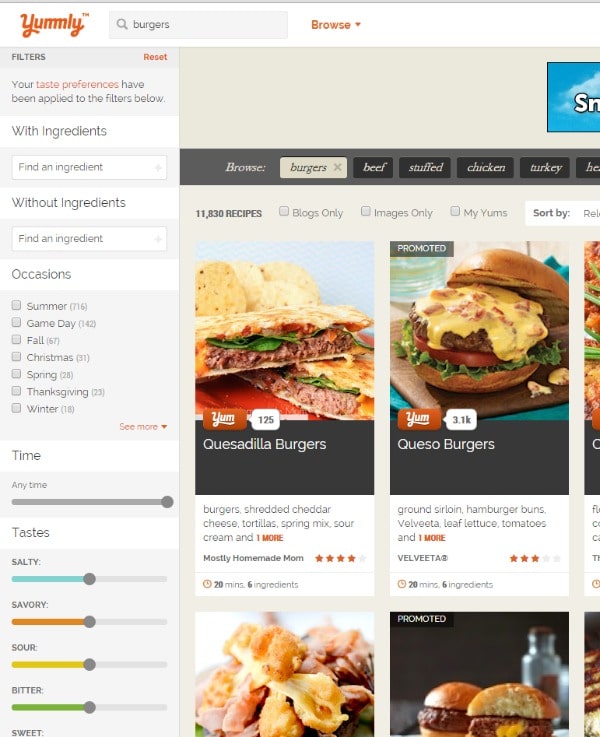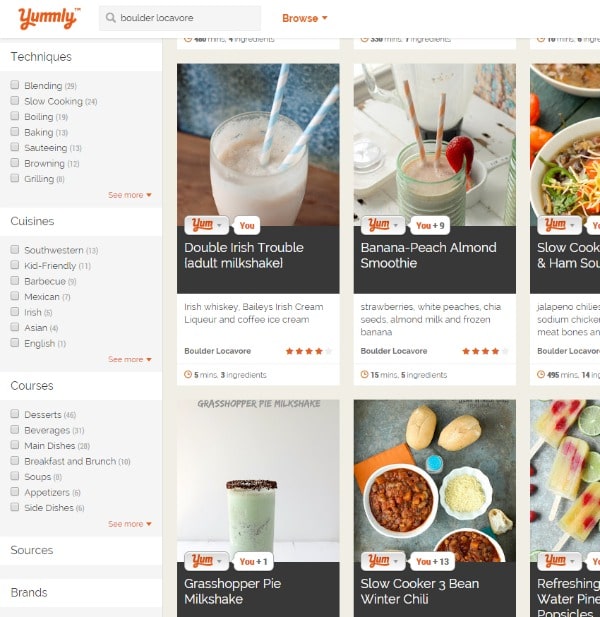 Once you select a recipe, the ingredients will all be listed on the recipe page making it easy when you are at the grocery store to pull up the site on your smart phone to purchase what you need.  There is a nutritional breakdown for each recipe on the recipe, as well as a flavor profile and time to prepare the recipes.
As you build your recipe box you can organize the recipes into Collections, for instance types of recipes (main dish, side dish..), meals (breakfast, brunch, dinner..), holidays (Christmas, July 4th..) or whatever categories suit your needs.  It is very simple and flexible.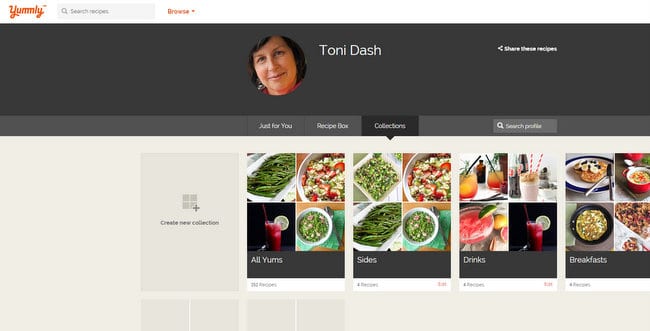 The Yummly blog shares collections of recipes perfect for the season or an occasion.  Emails are sent out with suggested recipes; for instance this weekend a Great Grilling email left my mouth watering and running to the store for some shrimp to throw on our 'barbie'.  There is a Cooking Questions forum where Yummly members can ask questions and get answers too.
I have been loving how effortless it is to collect recipes and having them in one easy place (not in my bookmarks bar or printed on my desk)!  Hope you'll love setting up your Yummly recipe box too.  I've found Yummly to be quick and willing to help with any questions or issues too!  Once you try it I'd love to know what you think!
This is not a sponsored post but an opportunity to share my favorite finds to make life a little bit easier!