We are officially in the heat of holiday madness. Salvation Army Santas are bell ringing on every corner, tinsel abounds everywhere one looks and we are being pummeled with holiday sales ads on TV and the internet. Holiday spirit can quickly befall a pressured sense of obligation leading to anything but 'Joy to the World' feelings, especially when it comes to entertaining. This time of year, truly over any, IS the season to enjoy friends and family, laughter and good food; AND it is possible to do so with a few little tips! Over the years these are things I've found to ensure success, reduce holiday entertaining stress and make happy memories with those we care about.
1. Make a Plan. This sounds like 'crib notes from a Type A personality' I realize. I however have learned I am a distractible hostess. I'm great before everyone arrives and then I want to be with my guests, often failing to execute on my remaining culinary duties (fortunately for me my husband is a great cook and where I lack the buckle-down-when-friends-abound wiring, he can make it all come together). In a quiet moment I find writing everything down like a sort of map or agenda allows navigating the day of the party and prepatory tasks with ease so when the guests arrive I can count of my list to let me finish things off; basically the less thinking in the moment, the better. Think through timing for all cooking, strategies for shared oven space (especially with different cooking temperatures), and coordinating dining timing so everything is ready.
2. Buy Extra Everything. I find there is a lack of predictability when entertaining. Maybe a guest has an out of town friend who popped in unexpectedly. Uncle Johnny has developed a voracious appetite and eats for 2-3 instead of one. For myriad reasons having extra food and drink covers unanticipated consumption. I for one would always want leftovers versus to be caught without enough to satisfy my guests.
3. Do as Much Beforehand as Possible. This links to my distractibility factor but I try to do as much beforehand as I can. Selecting and organizing serving vessels and utensils. Mise-en-place (pre-measuring ingredients for any dishes to be cooked on the spot; like what you see on cooking shows only in your kitchen) for all dishes needing to be finished or prepared when guest are in house. For a cocktail party your guest 'flow' should be considered and things like small plates, napkins and cutlery placed accordingly before guests arrive. For more formal dinner parties, have the table set, place cards out if using them; it helps guest feel more at ease too if it's clear where to go.
4. Go Tried-and-True; Save Experimenting for Later. I have a horrible recollection from my early entertaining days of trying to put on an impressive small dinner party trying 5 recipes from a new cookbook I'd just purchased. I failed to truly scrutinize the recipe detail or consider how much work would be required to make all the dishes complete at once. Suffice it to say after I slaved for 2 hours in the kitchen at full throttle with carrots that refused to soften and other minor catastrophes, while my guests resorted to watching TV in the other room, I threw in the towel and we ordered pizza. Make dishes you know work which you've made before, and that will work for the size group you are hosting. Save making your first soufflé for a quieter moment.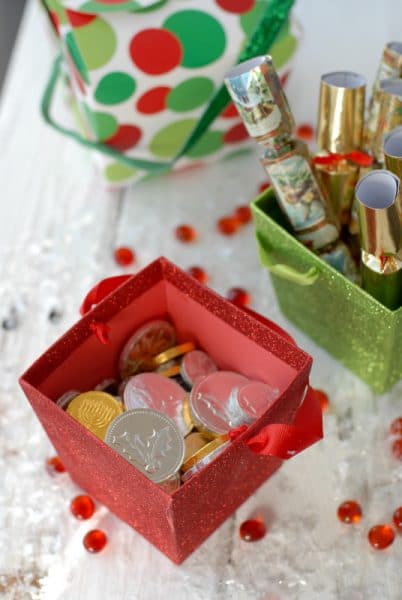 5. Consider Varied Dietary Needs; Don't Put Bacon in Everything. These days it's rare all guests will be able to eat all things. We for one are gluten free and usually quietly navigate through whole foods at gatherings never wanting to be an imposition on our host. Between dining dairy-free, nut allergies, eating Paleo, vegetarian and so on it's best to have some 'common ground' foods on hand so everyone is covered. The proven crudités platter with an assortment of vegetables and fruit is always great and can be made fun with different dips allowing all to participate. Same goes for beverages; if serving alcohol, be sure to have soft drinks or sparkling water on hand for teetotalers or under age guests.
Just in time to address preparation space planning, warming things up at the last minute, finishing off small bites, Breville has released new, time saving products such as the Smart Oven, just in time for the holidays! Take the guess work our of holiday cooking with the Smart Oven, the oven that does the thinking for you. Check out their website for more information on this product and other great gift ideas.
And don't forget to reply below for two chances to win your choice of amazing Breville products either for yourself or as a gift to a loved one: YouBrew, Tea Maker and Smart Oven products ($250 ARV)
What is your best entertaining tip?
This is a sponsored conversation written by me on behalf of Breville. The opinions and text are all mine.