This exploration is sponsored by Oddka Vodka and is for viewing only by those of legal alcohol purchasing age.  Please always remember to drink responsibly!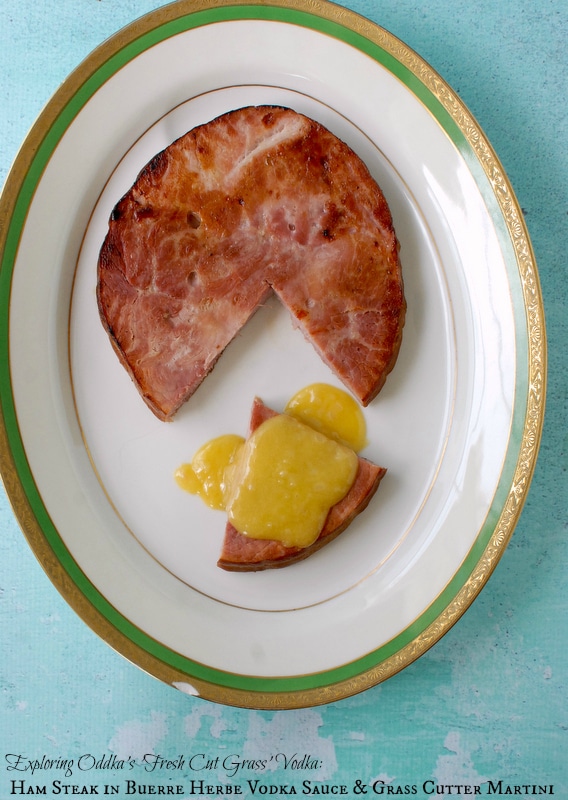 A few weeks ago I shared the start of an exploration of Oddka Vodka; a selection of unconventional flavors with a fresh marketing approach to their spirits.  Loving anything unique, I was excited to dive into the world of Oddka to test their mettle.
I purposely did not taste any of the Oddka flavors (Wasabi, Salted Caramel Popcorn, Apple Pie, Electricity, Fresh Cut Grass and unflavored) before writing my first impressions, wanting to keep my thoughts unfettered with tasting results.  It was a difficult.  Oddka utilizes a Polish tradition of lightly tinting their vodkas leaving them beguiling jewel shades.  'Tempting' doesn't begin to cover it.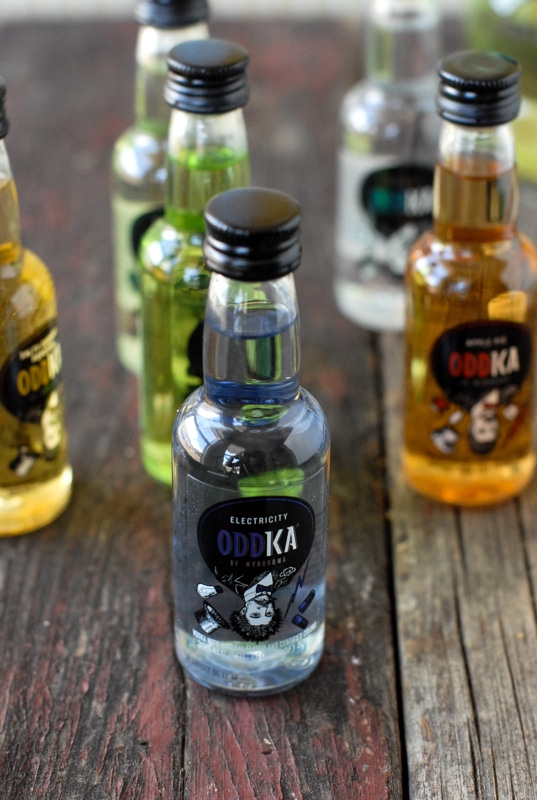 I set aside a day to experiment with one of the most intriguing flavors:  'Fresh Cut Grass'.  To start the process I tasted a small amount straight to get a beat on the flavor profile.  I was automatically reeled back to my childhood, running through grassy fields, pulling the stalk of a tall grass leaving the tender inside shoot exposed, and chewing on it.  You've done that too I'm sure.  Remember the sweet flavor of the stalk?  That is what this vodka is built on.  I also detected a fruity, almost citrus note, bordering almost on an herbal flavor.  Very fresh and rife with possibilities.
I started with some cocktail mixing.  Flooded with possibilities, I drew from my wine tasting experience to consider great flavor matches with Fresh Cut Grass since that is not a mainstream flavor in mixology.  Yet.  I liked the idea of some citrus, keeping things light and bright.  Almost simultaneously three libations sprang to mind.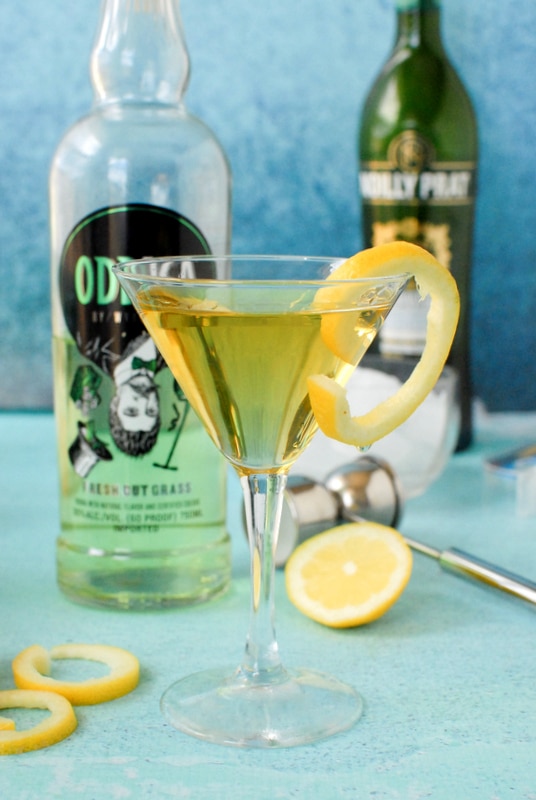 THE GRASS CUTTER MARTINI
1 ounce Oddka Fresh Cut Grass vodka
1 ounce Lemon vodka, purchased or homemade
¼ ounce Dry Vermouth
Place all ingredients in a shaker with ice.  Shake, strain into a chilled cocktail glass and serve with a lemon garnish.  Note:  Do remember Martinis are pure alcohol and should be consumed mindfully.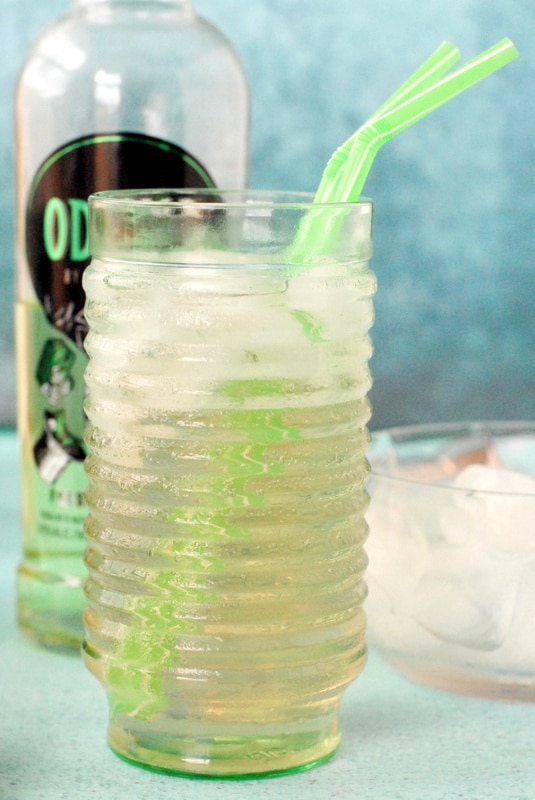 A GRASSY KNOLL COCKTAIL
1 ½ ounce Oddka Fresh Cut Grass vodka
Fentiman's Rose Lemonade
Fill a high ball glass with ice.  Pour in vodka; fill with the rose lemonade.  Stir and sip lazily.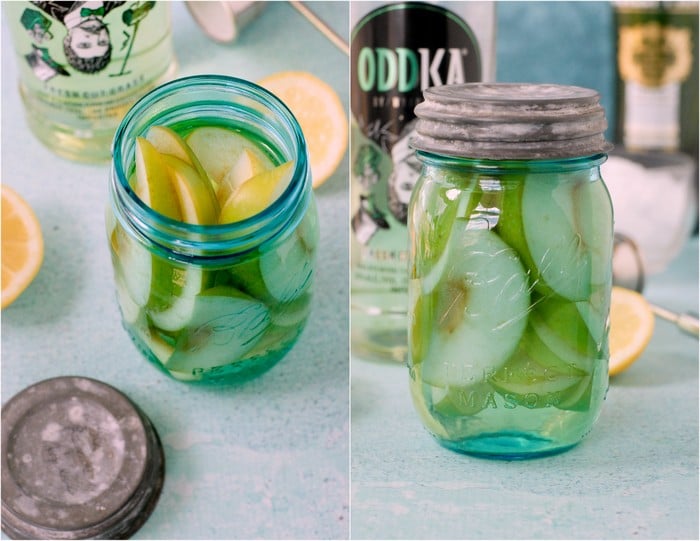 APPLE-INFUSED GRASS VODKA
1 Granny Smith Apple, sliced into ¼ inch slices
1 cup of Oddka Fresh Cut Grass Vodka
Place cut apple in a pint size Mason jar (or equivalent container).  Pour in vodka.  Seal.  Place in a cool, dark place for four days and taste.  If flavor is to your preference, strain the apple and reseal vodka for use.  Use Ideas:  would be great in a simple Vodka Tonic or swapped out for regular vodka in other classic cocktails for an unexpected fresh twist.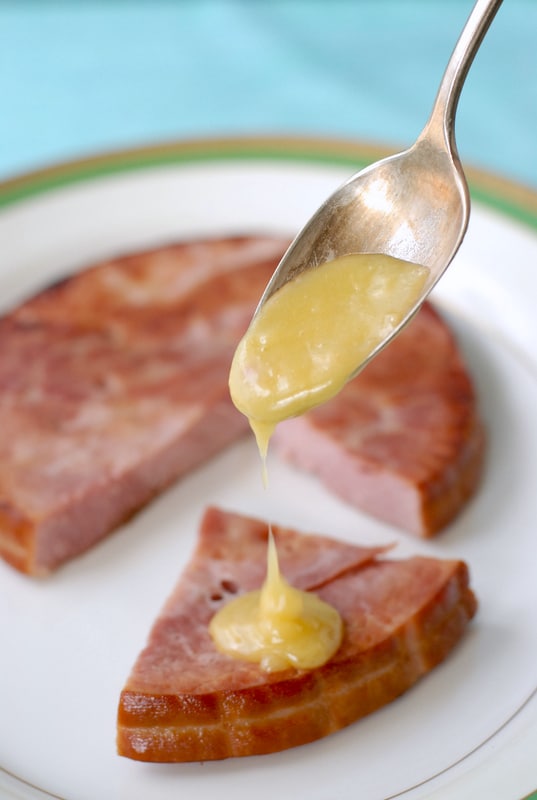 Though I loved these cocktails I felt there were more places this vodka could take me so I moved on to the kitchen.  The unique flavor palette lends itself to many dishes from salad dressings, to sauces.  We've all had or heard of vodka sauce which is tomato based but instead I played with a riff on a traditional Buerre Blanc, a white wine butter sauce.  It was out-of-this-world.  Crazy good.  Like I started calling and texting every one of my close friends to announce this sauce it was so insanely good.  The blending of the butter, shallots, the sweet grassy flavor and a bit of lemon landed an outrageous surprise of a sauce.  I chose to serve it on Ham Steak, seared 'just so'.  The alcohol evaporates in cooking so I employed the multi generational taste testing of my family who, to my satisfaction, were equally thrilled.
Oddka Fresh Cut Grass vodka is unconventional ; in a way that opens up diversity not found with most traditional vodka flavors.  The inspired flavor profile lends itself to directions in the bar and the kitchen only limited by one's imagination.
And as for the other flavors (Wasabi, Salted Caramel Popcorn, Apple Pie, Electricity and the unflavored vodka), what fun would it be if I described them all here?  Check them out and come tell me what you think!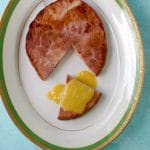 Ham Steak in Buerre Herbe Vodka Sauce
A perfectly seared boneless ham steak with a most unexpected luscious sauce; a traditionally Buerre Blanc updated with Fresh Cut Grass flavored vodka. The sweet, herbal notes of the vodka intertwines with the butter, shallots and lemon for an irresistible contrast to the salty ham. Note: the sauce cooks quickly but demand full attention. I suggest starting to heat the ham steak prior to beginning the sauce leaving only one turn of the ham to remember!
Ingredients
Ingredients:
2

shallots

, finely chopped

1

cup

Oddka Fresh Cut Grass Vodka

2

ounces

Lemon Juice

, freshly squeezed

1

tablespoon

Heavy Whipping Cream

12

tablespoons

Unsalted Butter

, chilled and cut into tablespoons

1

teaspoon

Olive Oil

1-1

to 1 ¼ pound fully cooked

, double thick boneless Ham Steak (I used Niman Ranch uncured ham steak)
Instructions
Instructions:
To warm the Ham Steak: In a large heavy cast iron (or equivalent heavy skilled) heat the olive oil on medium high. Sear the ham steak 8 minutes on each side, for a golden finish.

In a small sauce pan (non-aluminum or uncoated cast iron), combine shallots, vodka and lemon juice. Bring to a boil over high heat and allow to boil until reduced to 3 tablespoons (about 4-5 minutes; check frequently as the evaporation can happen quickly).

Add the heavy whipping cream, stirring constantly and immediately reduce heat to low.

Add the butter, a few cubes at a time, whisking to assist melting. Continue to add butter, whisking to fully combine until all the butter has melted and combined with the sauce.

Remove from heat and whisk vigorously allowing sauce to thicken, become creamy and thicken in volume (2 minutes). Serve immediately.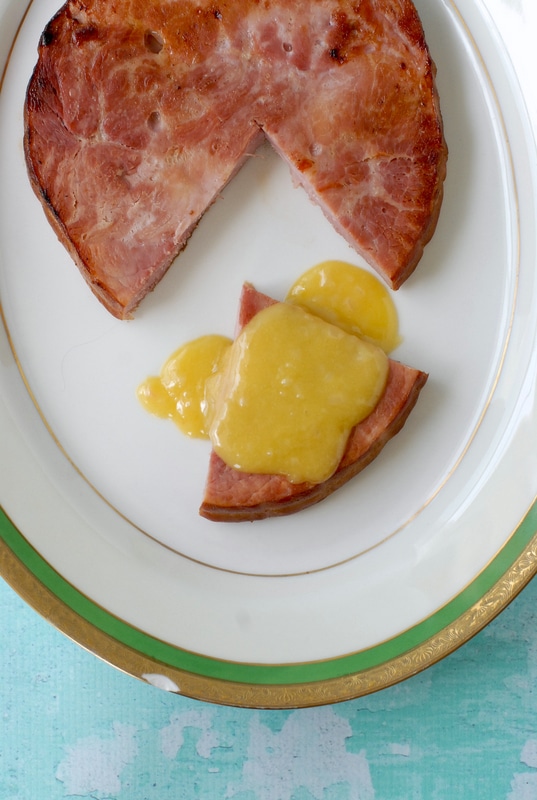 Disclosure: This article was created in partnership with Pernod Ricard, which provided me with product and compensation for this post, however, the content is based on my own experience and opinion.