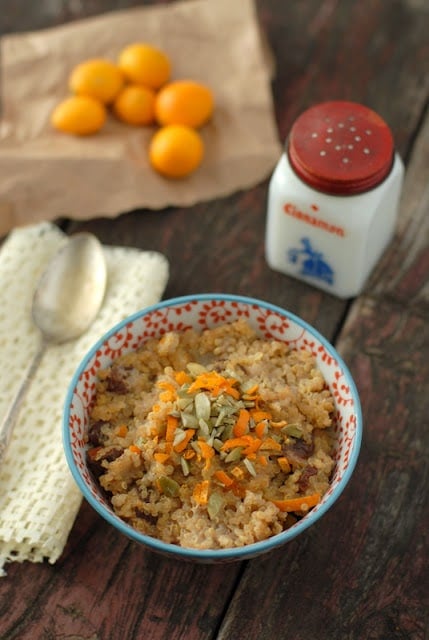 Thanks to cyber space and social media, good food is never more than a click away.

 

Along with innovating new recipes that suit my seasonal fancy, I have come across some winners in the past few weeks that are too good not to share.

 

I've tweeted them, posted them on my blog Facebook page, on my Google + blog stream and 'Stumbled' them.

 

A good recipe should not be kept secret!

 

I'm sharing the links for them here along with my photos for you to enjoy as well!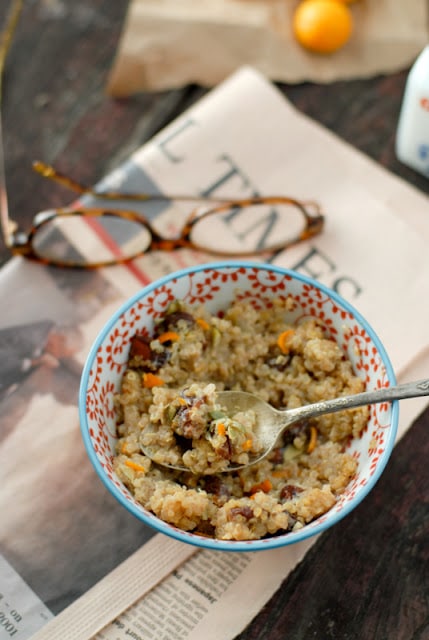 Rolling over to the New Year I was ready for a dietary revamp.

 

'Sparkling', 'brandied', 'dipped' need not apply.

  

I had cast aside the lusting after sweets and elaborate cocktails for more down to earth, rustic cuisine.

 

I do like breakfast and am a total protein devotee, believing you need that protein to sustain your energy to get the day going.

 

It seems the a.m. repertoire is in short rotation though at my house.

 

Then as though reading my mind pops up a recipe on Stumble Upon from David Leite's Culinaria for 'Breakfast Quinoa'.

 

If you are not familiar with quinoa it is a small gluten free grain resembling tapioca in size with a distinct swirl on it.

 

It is one of the few foods that offers a complete protein making it ideal.

 

It also does not take much to be quite filling though its texture is light and fluffy.

 

This breakfast dish is full of dried fruits, nuts, and fabulous flavors making it perfect.

 

You can make it ahead and reheat it if that is easier.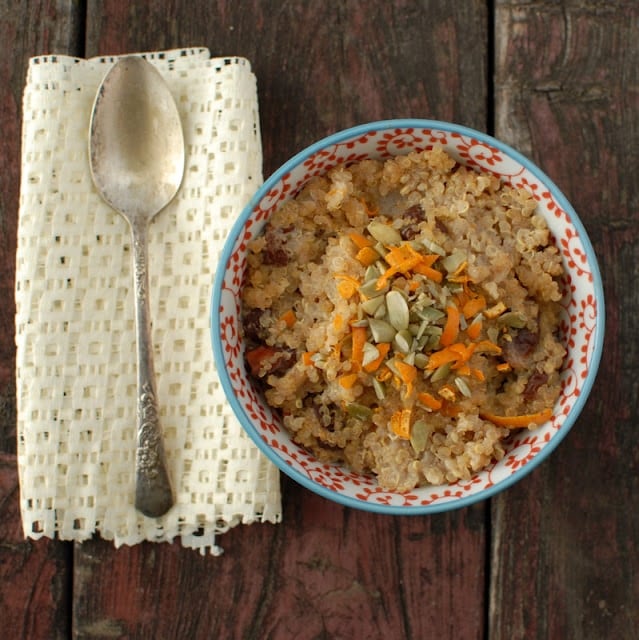 My modifications (just based on my tastes
):

 

I used dried apple-juice sweetened cherries for the dried fruit, added a teaspoon of diced crystallized ginger and proceeded with the rest of the recipe (splitting the milk between cow and soy) as written.

 

Try it.

 

Breakfast will never be the same.
As mentioned in my prior post I subscribe to the blog of Vintage Recipe swap mate, Lindsay who writes the blog 'Rosemarried'.

 

Hailing from Portland Oregon she echoes my food passions and aesthetics and can always be counted on to whip up inspired, flavorful recipes harnessing seasonal offerings.

 

She recently did a blog post citing several recipes catching her attention from cyber space that she felt would be a detoxifying way to begin the year.

 

Don't let the term 'detoxifying' scare you.

 

These are not ooey-gooey green juicy things that are fermented promoting long life and horror at the dinner table to get there.

 

These are delicious, flavorful recipes from some of the faves.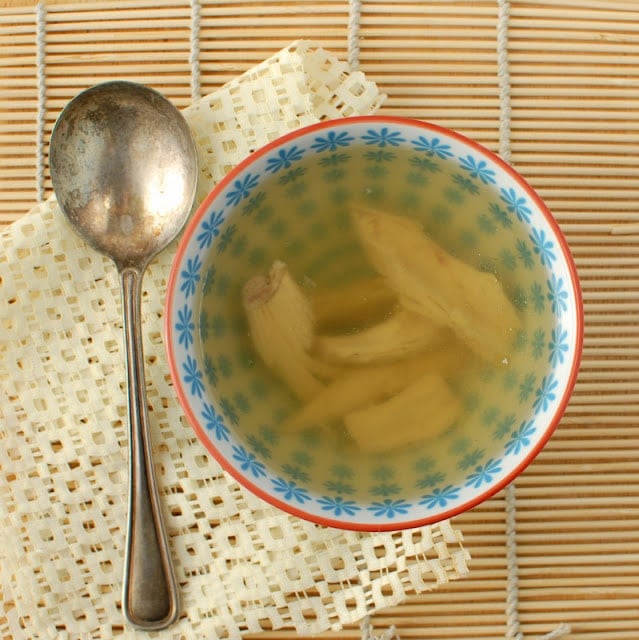 When reading my subscription to her blog on my smart phone I think I gasped aloud when seeing the first soup recipe from Bon Appetit, Cleansing Ginger Chicken Soup.

  

Had my name all over it.

 

I beelined to the store to fetch ingredients and within an hour was simmering away on my stove.

 

It is a beautiful soup, flavored strongly with ginger, filling ones senses along with their stomach.

 

I would gladly serve and eat it any day.
Diamonds are NOT a girl's best friend; a crock pot is.  Regardless of what keeps you busy, most people are too busy to slave over the stove daily.  And if the term 'crock pot' conjures antique gold and avocado visions of a 1970's kitchen, it's time to update.  Busy foodie people are developing fabulous recipes all the time to meet their culinary tastes and matching that with the demands of their time.  Case in point: this Thai Peanut Chicken recipe I found on Pinterest. 
This recipe could not be more simple.

 

With traditional flavors of peanut, soy (tamari in my gluten free case), and some spice, one's crock pot makes passage to a proximity of Thailand without leaving the kitchen.

 

The consistency is a bit like a saucy shredded chicken salad which I paired with rice noodles and it was a complete hit.

 

I will note the dish is not the 'prettiest girl you could be taking to the Prom' if you get my drift.

 

I love tone-on-tone dressing as much as the next girl but not so much tone-on-tone food.

 

I added chopped cilantro and chopped peanuts for texture and called it a day.

 

It's a spin on regular crock-pot fair and I suggest giving it a try.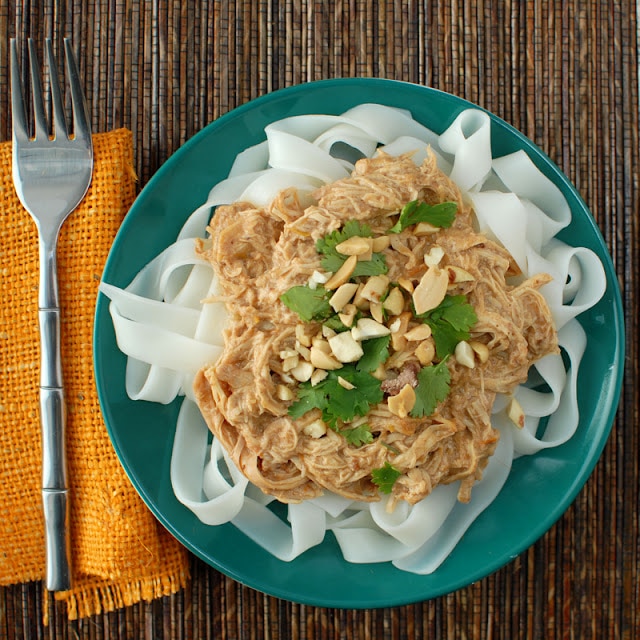 I will note as I looked for the link to this recipe I came upon a similar recipe from Better Homes and Garden for Hot and Spicy Braised Peanut Chicken which has the same premise but more vegetables in it which I feel would improve the texture and color of the dish keeping with the same Thai-inspired flavors.

 

It is also a crock pot recipe.
My modifications
:

 

I doubled it (used 5 breasts), added a bit more coconut milk and cow milk to make it more like a sauce.

 

You could freeze any extra or have beaucoup leftovers.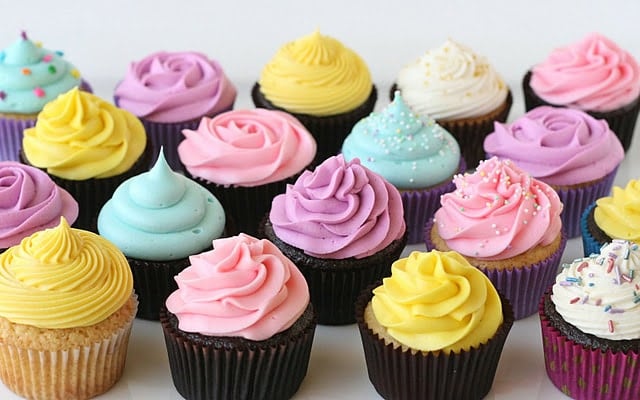 Well today was my decorating tip buying day.

 

When I pulled it up, I noted the website from which it originated:

 

Glorious Treats.

 

A fun play on words for the subject matter and the author's name, Glory, chock full of the most luscious desserts and gorgeous photos.

 

I ambled along finding a recipe for American Buttercream Frosting which I decided to use on a birthday cake.

 

I used her second method of adding some cream cheese and I am here to say, unequivocally, it is the best frosting I've ever made and probably eaten.

 

The texture and taste are sublime.

 

This has become my first stop for dessert ideas.

 

You must visit.

 

Even if you don't bake, go look at the pictures.

There is nothing I love more than a good resource other than sharing it.

 

I have been looking for a designer to help with a header (title) design for my Blogger blog for some time.

 

On a whim I looked on Etsy, a marketplace for artisan and creative wares of all sorts.

 

Indeed I found Kristen of The Girl Makes Banners there.

 

I loved the breadth of her portfolio of work, feeling she has aesthetic eye and range I was looking for.
The idea of working with the designer was daunting to me as I was unsure what I wanted in concrete terms, was much clearer on what I did not want and worried about the vague terms I felt I'd issue someone as 'direction'.

 

At the end of the very quick process I feel sure Kristen is (a) psychic and (b) abundantly talented.

  

I was really hoping to find a visual home for my writing and photographs as well as a place that felt like 'me'.

 

She quickly narrowed on my elusive descriptions, providing me several options of every single detail.

 

I found her to be extremely professional, responsive, a very warm but concise communicator and very open minded.

 

I had some ideas of some non-standard things I wanted to do and she was all over it.

 

By the end of my process 5 friends had her contact info and are in various stages of engaging her (even before my work was implemented).
I would highly recommend her for the quality of her work and her prices cannot be beat.

 

She does everything from business cards, to Facebook landing pages, Etsy store design, blog banners, social media buttons, blog templates and more.

 

She works with Blogger, WordPress.com and WordPress.org blogs.

 

Her work is custom to your needs so you won't be seeing the same thing other places.

 

Kristen's background is in graphic design and web development so she's a full package.

 
Check out her Etsy store:  and do tell her Toni from Boulder Locavore sent you!  She has been wonderful to my friends and readers who have contacted her (as I'm sure she is to everyone).
Subscribers who normally read online and not on the blog, please pop by for a look at the 'facelift'!

 

You can reach the blog by clicking the title in your subscription email.