Sharing some great Halloween Party Planning Tips and some delicious wine!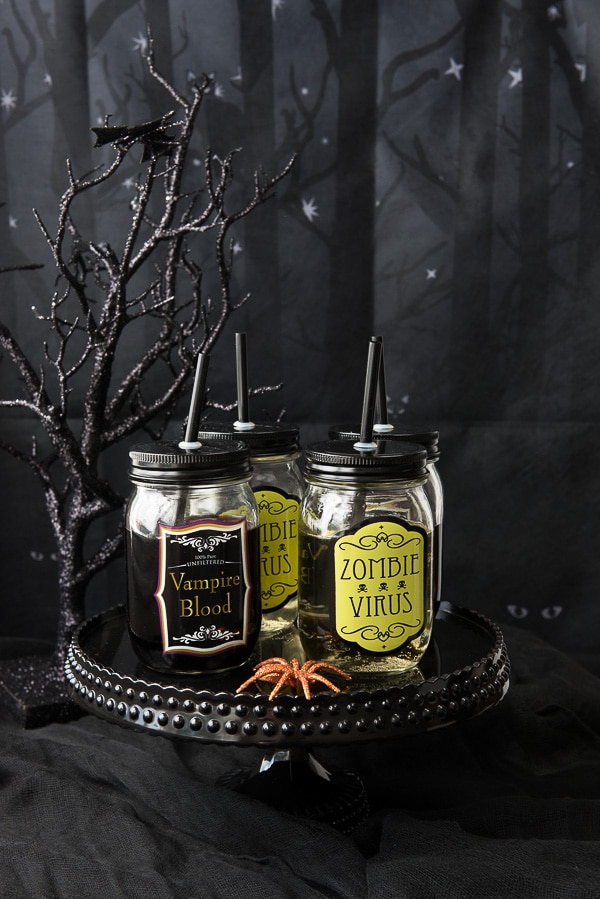 This is a sponsored post written by me on behalf of Casillero del Diablo Wines for IZEA and is intended for viewing only by those of legal alcohol purchasing age. Please always remember to drink responsibly! All opinions are 100% mine.
It has taken all of my willpower to refrain from posting about Halloween; until now! I completely respect those who want to think about holidays just before they happen, however I personally l.o.v.e. Halloween and always look forward to sharing whimsical, ghoulish ideas to make it the best holiday ever.
This year Halloween falls on a weekend making the celebratory opportunities even better especially for adults! There are a few simple things I do to make a Halloween Party, whether it be casual or more formal, a success.
Have a balanced assortment of small bites available for a quick nosh. There is a craziness about Halloween night between Trick-or-Treaters coming to the door, or groups going out, making a regular meal nearly impossible in my finding. Being a 'night of sweets', having savory or fresh food options is key to keep guests full without the craziness of only eating sweets.
Do a little decorating. It doesn't need to be a full Martha Stewart make over but even coordinating orange and black, or fun Halloween plates and napkins go far to set a festive mood.
Keep the food Halloween-fun. Having at least few dishes with a tie to Halloween is always fun and keeps the mood going. If you need inspiration there are many sweet and savory dishes that are quick and easy to fix in the Boulder Locavore Halloween recipe section.
Encourage Guests to Come in Costume. No matter one's age, it's fun to dress up for Halloween and your party will be more fun for it.
Don't forget the drinks. Whether it be a Halloween-themed punch, spooky libations for adults or just decorated water bottles, be sure to include beverages to keep your gathering ghoulishly great.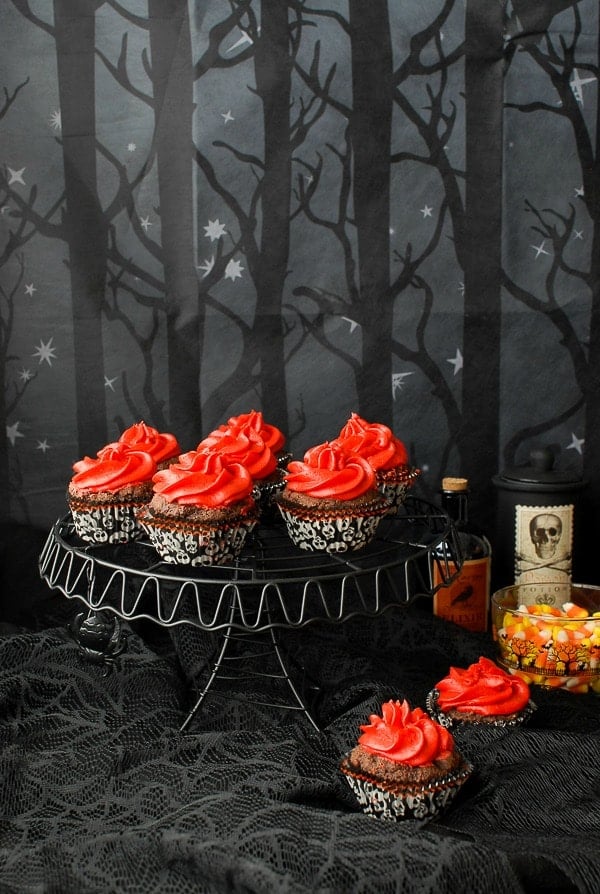 This year I've decided to keep it easy on the drink front and serve wine for the adults. It will still be fun and something everyone will love. I'm especially excited after an early trip to my local liquor store browsing for ideas to come upon Casillero del Diablo Wines, translated to mean 'Devil's Cellar'. Sounded pretty perfect for Halloween. The store's wine expert came to answer questions and bestowed upon me a mini-tutorial on Casillero del Diablo wines, having tasted most of them, sharing that the quality of the Chilean-produced wine is excellent and at a great price.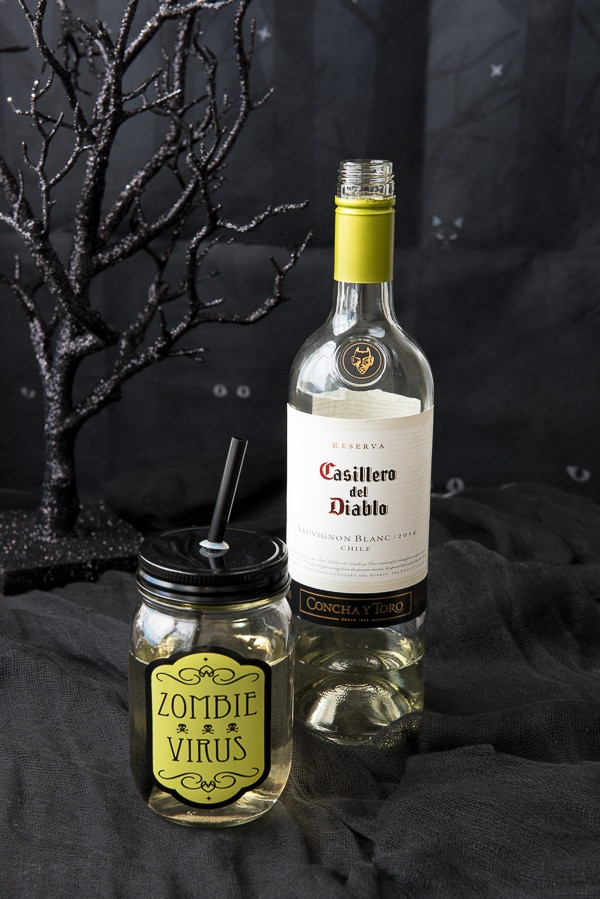 Casillero del Diablo wine is the single most distributed wine in the world, the number one Chilean wine brand in the United States garnering consistently high 'best buy' ratings from wine critics such as Wine Spectator, Wine Enthusiast, Wine & Spirits Magazine. Most of the wines retail from $8.99-$10.99 making them a great choice not only for every day adult enjoyment, but affordable for larger gatherings as well. Casillero del Diablo produces a wide range of wine types, both red and whites, to suit all tastes. I picked up a Camenere (a red, very much like a Merlot but a Chilean grape) and Sauvignon Blanc to do some pre-Halloween party reconnaissance tasting!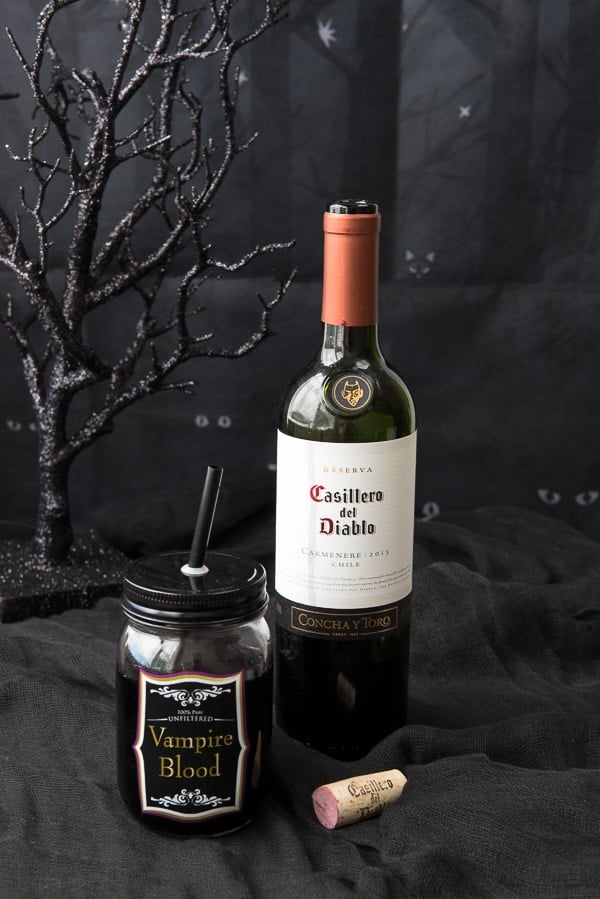 When considering Casillero del Diablo wines for Halloween, the thing that really nailed it for me is The Legend of Don Melchor de Concha y Toro. Over 100 years ago, the founder of Concha y Toro winery in Chile, Don Melchor, built a wine cellar ('casillero' in Spanish), to store his most prized wines. He began to notice the wines were disappearing from the cellar and he believed they were being stolen. He spread a rumor in the community that his cellar was haunted by the devil (of course to discourage further thievery)! Miraculously no more wine disappeared from the 'haunted cellar' and it became known as 'The Devil's Cellar'. How perfect is that for an adult Halloween drink option, a wine protected by the Devil?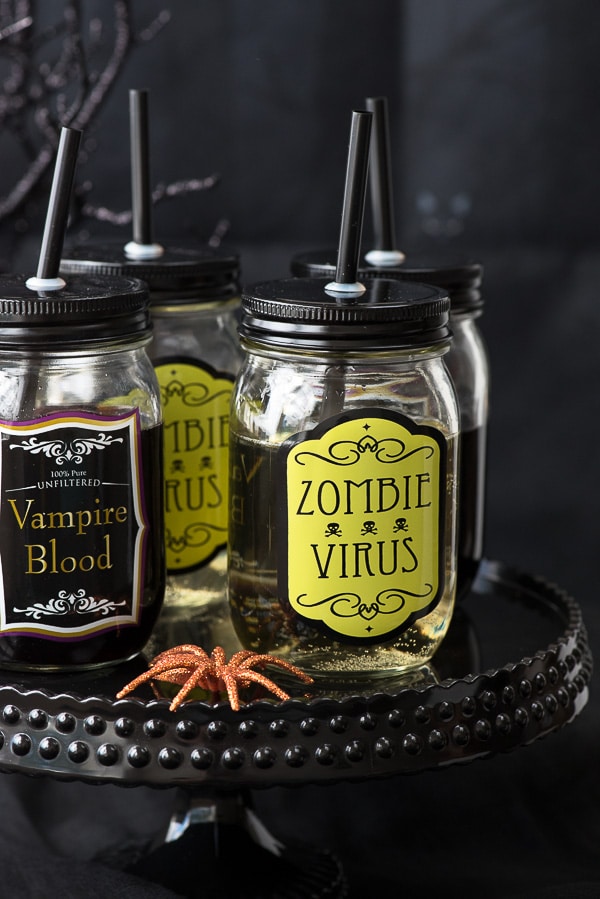 However you celebrate Halloween, keep it fun and festive!