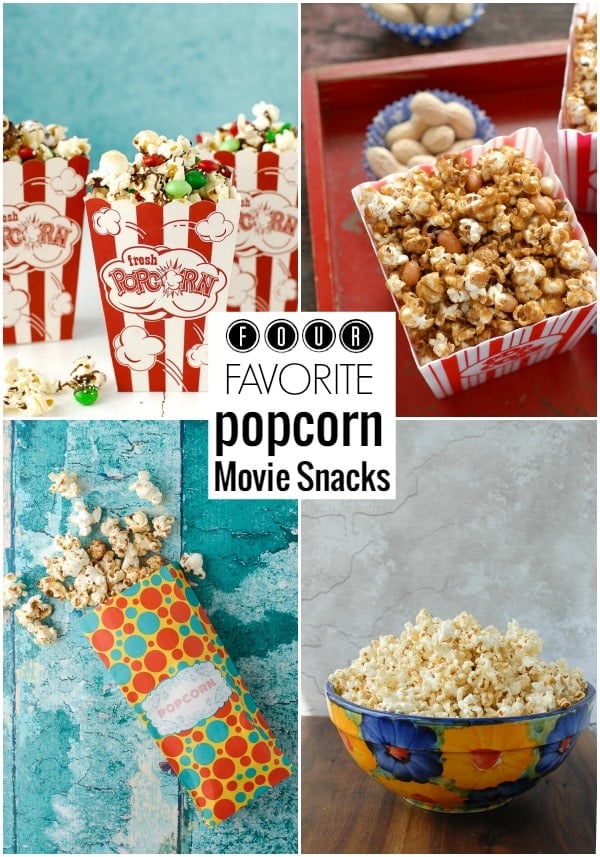 I love movies.  I love the escapism, those that provoke thought and being transported into a different lifescape to consider what it might be like walking in someone else's shoes.  My movie passion always surfaces robustly on the holiday break.  My family also loves movies and we love catching up on movies we've missed in theaters or favorites we love to rewatch.
We kicked off our break with a 3D IMAX showing of Star Wars: The Force Awakens.  I won't utter a peep about it, so no spoiler alert but it was an epic showing and fun to see the rebirth of a series with such a devoted following.  Did you know the first Star Wars movie came out in 1977?!  Pretty amazing how movies can captivate multiple generations.
Since the holiday break has started, a certain someone in our house has had the Hallmark Channel blaring almost 24/7.   Christmas movies are ringing in the holiday spirit interspersed with Marvel movies we missed while on our mega summer road trip.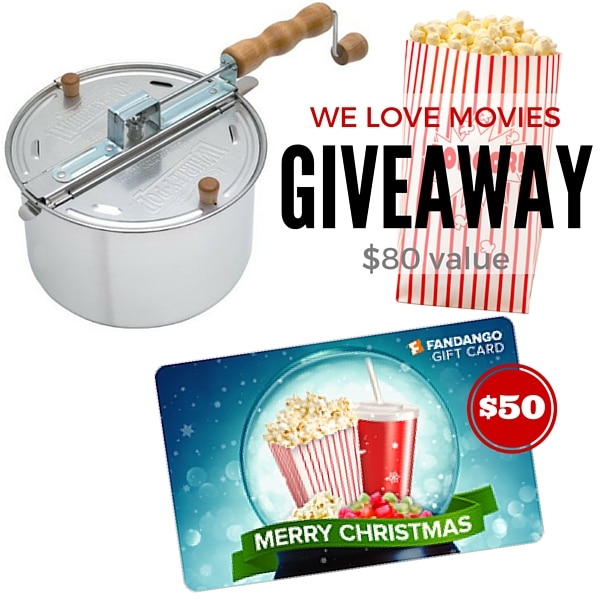 This is the third year I've done a movies giveaway around Christmas.  It's time to put your feet up and enjoy at home or get out to your favorite theater to see what's new.  The 'We Love Movies' Giveaway includes a $50 Fandango Gift Card to buy movie tickets as well as my all-time favorite popcorn popper, the Whirley Pop (U.S. residents only).  Old Fashioned in design, the popper is used on a stove top with an ingenious turning handle to ensure the popcorn never pops!  A perfect snack for home movie watching.
I'm also including four favorite popcorn snack recipes we love to make at home!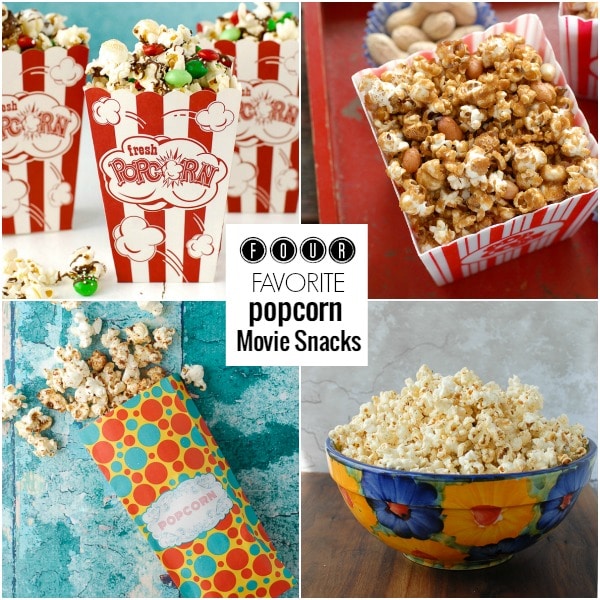 Holly Jolly Chocolate-Peppermint Popcorn Treat Mix
Cardamom-Herbes de Provence Kettle Corn
Wishing you the happiest of holidays and may there be many movies in your new year!
Disclosure: This post may contain affiliate links.