The holidays are for enjoying friends and family, great food and drink. These 7 Festive Large Batch Holiday Drink Recipes, both cocktails and mocktails, are a perfect way to celebrate the season without being a slave to a cocktail shaker all night long. Easy recipes spanning holiday classics to sparkling sippers and soul-warming slow cooker options in between!

Are you ready for Christmas? Setting menus for holiday meals, parties, and get togethers can be very time consuming; to plan and execute. I've hosted many extended family holiday dinners solo landing me exhausted by the time the food is served. My latest tactic is featuring delicious, fabulous food and drink that are also easy to prepare. I love recipes that are full of flavor that can be served in large batches with guests self-serving or requiring little effort from the hosts.
These 7 festive large batch holiday drink recipes are favorites. Sparkling punches, slow cooker warming drinks and classics like Eggnog and Wassail, perfect for parties, family gatherings, or to have after cold weather outings. They are a mix of cocktails and mocktails, with the mocktails able to be spiked if desired!
7 Festive Large Batch Holiday Drink Recipes
Sparkling Cranberry Vodka Punch: this simple four-ingredient punch has been wildly popular this season on Boulder Locavore. No doubt why. It's refreshing, seasonal, effortless to prepare and doesn't taste overly boozy. Your guest will love it and you will too.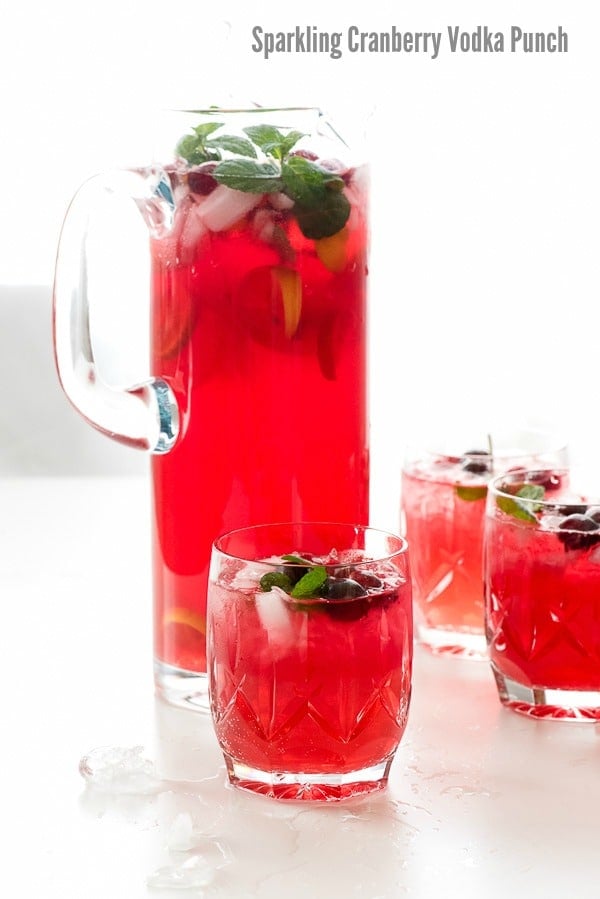 Slow Cooker Hot Mulled Cider: apple cider is mulled with heady winter spices to make a warming drink for any chilly day. Making it in the slow cooker keeps is warm without your attention too! Can be spiked if desired!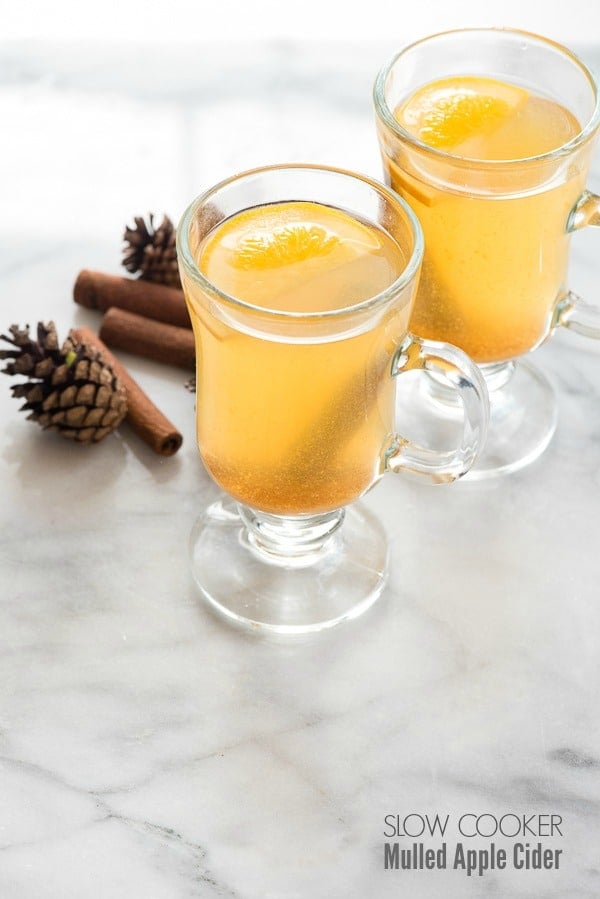 Slow Cooker Hot Buttered Rum: Perhaps the most iconic cold weather hot beverage, Hot Buttered Rum is as it sounds, buttery and rummy. Another winner prepared in the slow cooker for easy self serve. Mocktail adaptation available in the recipe post too. The homemade DIY Whipped Cream Canister Cozies dress up a Hot Buttered Rum self-serve bar too!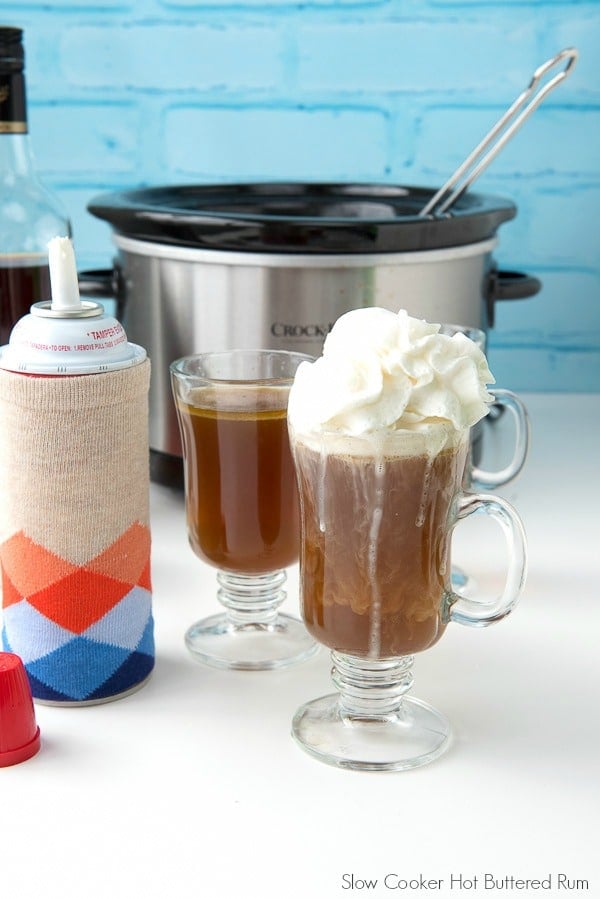 (Designated Driver Required) Egg Nog: no other drink equates with the holidays more than eggnog. This recipe is straight out of my Great Grandmother's recipe box and is all scratch. I adapted the name to include the 'designated driver required' addition after making a batch myself. It's wickedly delicious but you'll want Uber to give you a ride home after drinking much of it. The great grands certainly knew how to party for the holidays!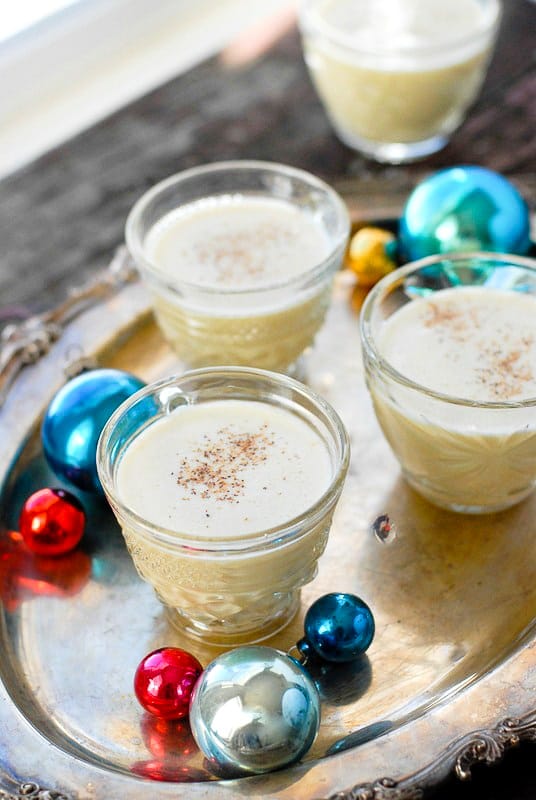 Wassail: another old-school holiday favorite featured in the familiar Christmas carol 'here we come a-wassailing'. I don't know if anyone actually Christmas carols any more and if they do I'd wager the homeowner isn't ready with a large bowl of wassail to thank the carolers. But this hot non-alcoholic classic is a holiday must make. It's easy to spike too (suggestions in the recipe post).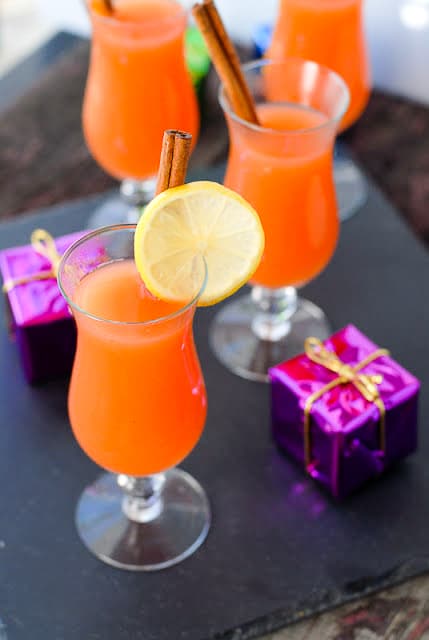 Sparkling Orange Cranberry Champagne Punch: nothing feels like a celebration more than a punch with champagne. Whether for Christmas or New Year's Eve, this seasonal punch is simple to make and feels festive to drink.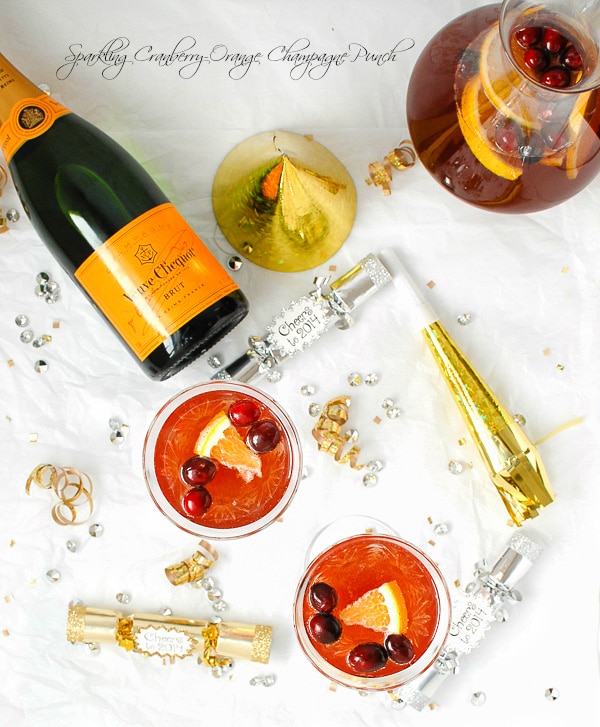 Glogg (Scandanavian Mulled Wine): mulled wine feels like a 'just off the ski slopes' type of drink. Sweetened wine with wintery mulling spices is warming and sets a mood. This version is a Scandanavian Mulled Wine and is delicious. Makes a great gift too; a bottle of wine, the spices and nuts and instructions.