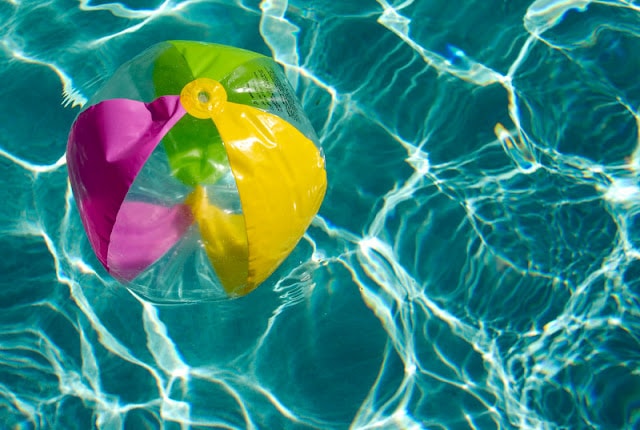 The thing I most look forward to when summer starts is the bounty of fresh seasonal foods with which to cook and make cocktails.  I already have an easy garden-fresh dish in my head to share however I've been swacked by a virus this week that has kept me horizontal since last weekend. 
Not being one to hold others hostage to my life's dilemmas I had a brilliant (to me at least) alternative that sprung forth from my fog to share while I'm on the mend.

 

I wanted share a collection of favorite tried-and-true summer cocktails and seasonal infusions to set your summer off on a good note.

 

There is plenty here to try and ponder and I'll be back soon with some fresh food and a fun Colorado summer travel destination suggestion.

 

Cheers!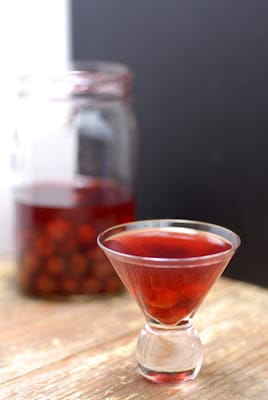 Cherry Bounce:  Dating back to George Washington's era, Cherry Bounce is a liqueur created by steeping sugar, bourbon and pie/tart cherries together for a number of months.  This is the perfect time of year to create a batch when pie cherries come into season to enjoy in the fall.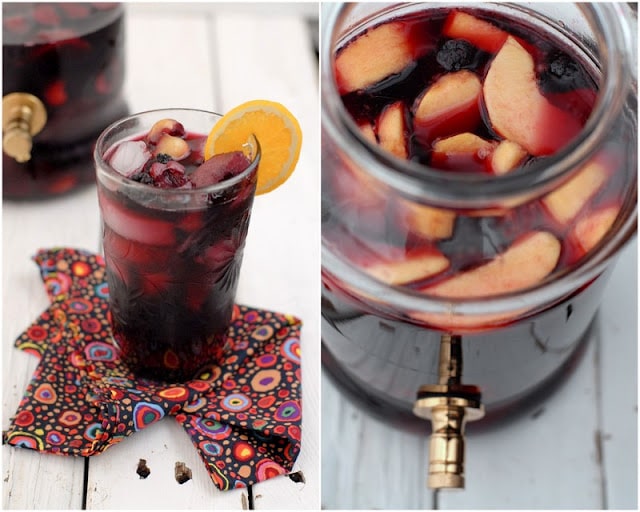 Summer Fruit Sangria:  It is still a bit early in Colorado for our native fruit to make this luscious Sangria but it's definitely one for the summer cocktail plan.  It's very easy to make and flexible to the fruits in season and that you enjoy.  Perfect to have on hand for unexpected guest or for a party.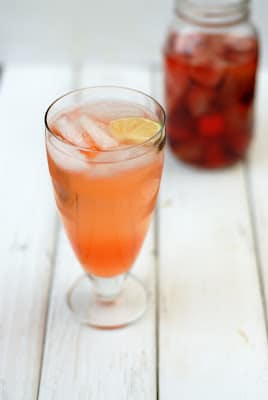 Strawberry Infused Vodka (with cocktails recipes to use it): Colorado's first strawberry season is upon us, earlier than usual due to our surprising heat.  This vodka is one I enjoyed all last summer.  It's simple with a beautiful strawberry flavor.  Completely refreshing in a Vodka Tonic if not one of the other cocktails I share in the post.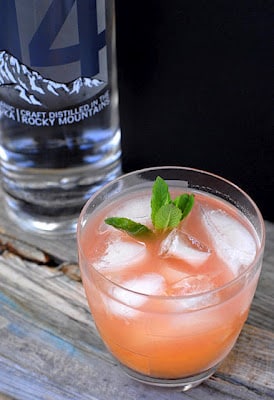 Rhubarb Pie Cocktail:  Don't let the 'pie' scare you off.  I too was dubious at first worried this might be a novel, sickly sweet drink.  It is not and has become an early season favorite for me.  Made with a homemade rhubarb puree it provides a unique, fresh tartness that can't be beat.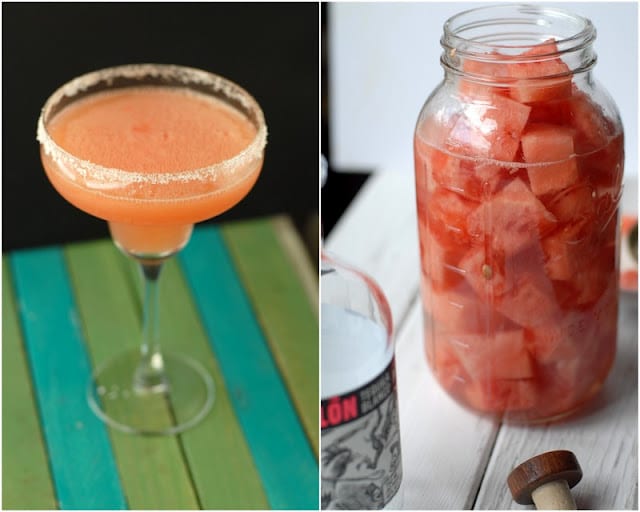 Watermelon-Infused Tequila and Margarita recipe
:

 

I firmly believe there are no better watermelon margaritas to be had than those made with this recipe.

 

After soaking the watermelon in the tequila for a few days you can whip up what will surely be the hit of your pool parties this summer.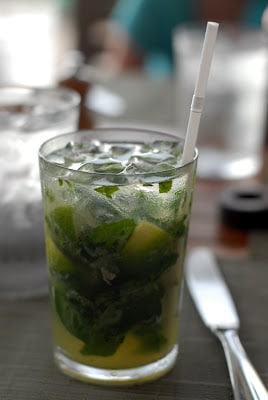 Costa Rican Basil Mojito:  This cocktail I discovered on a trip to Costa Rica last summer.  It is a spin on a traditional mojito only made with basil instead of mint.  It's fabulous.  Flavorful and refreshing.  There are other cocktail recipes I rounded up on my trip included in this link as well.  If you can't travel to the tropics this summer, you can at least drink like you are in the tropics!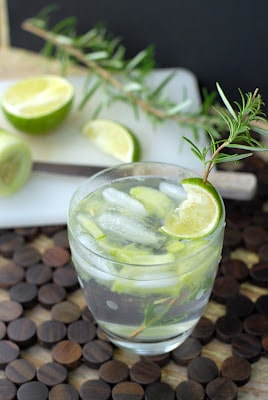 Farmer's Market Gin and Tonic:  I'm a 'G & T' girl from way back.  This version was created by my friend Rob Masters the distiller for a locally distilled gin, Rob's Mountain Gin.  It's made extra fresh by the inclusion of cucumber and rosemary.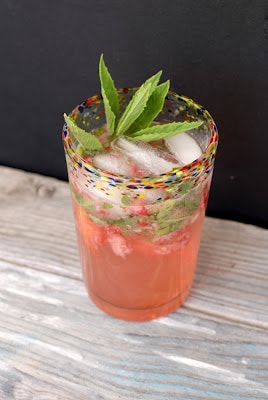 Strawberry Key Lime Mojitos:  This cocktail speaks for itself.  You can imagine the flavors by the name.  It's a perfect summer quencher.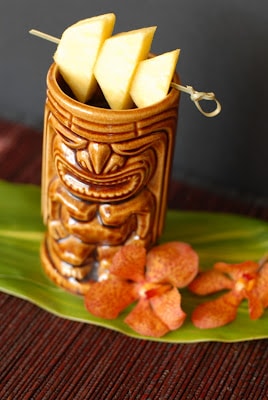 Sneaky Tiki:  This too was a Costa Rican discovery from a trip a few years ago.  I discovered it poolside after a morning of jungle hiking and it became my daily afternoon beach or pool side libation after a day of eco adventure.  You can skip the mosquito repellent and keeping your eye out for poisonous snakes and just head straight for the cocktail.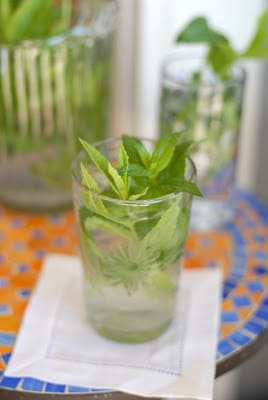 Mint Water
:

 

Contrary to popular belief, I do drink non-alcoholic beverages in the summer with Homemade Mint Water being a fave.

 

Resulting from a man-eating amount of mint in my yard the idea of soaking mint in water popped to mint.

 

It's cheap and makes a completely cool and refreshing hydrator for the dog days.

 
For even more ideas, please select the 'Booze' tab below the blog title for links to other infusions and cocktails.