How do you make coffee your own? Sharing my latest favorite coffee hack great for any way you like to drink it!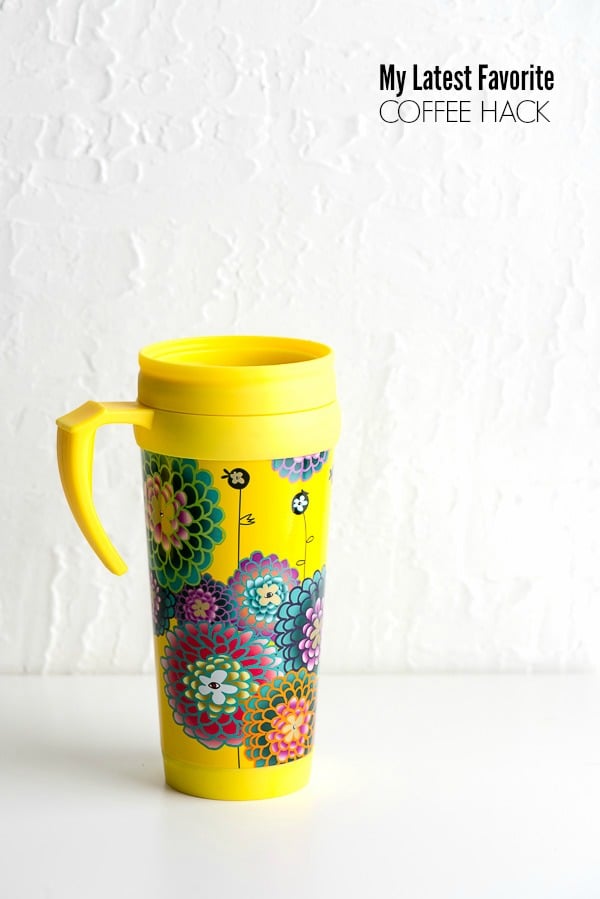 This post is sponsored by Silk and So Delicious Dairy Free Creamers. All opinions are my own.
We are having the craziest weather this year. Normally we'll have intermittent snow with chilly temperatures in between and maybe a hint or two of spring up until about May. This year we had a month of snow then temperatures in the 70's a few days later that was on 'repeat' for four weeks in a row in March.
Then while the East Coast was pummeled with feet of snow, we were marveling at the budding trees and feverishly digging out shorts and sunscreen to tolerate almost 80 degrees. Bottom line? It's completely messing with my coffee game.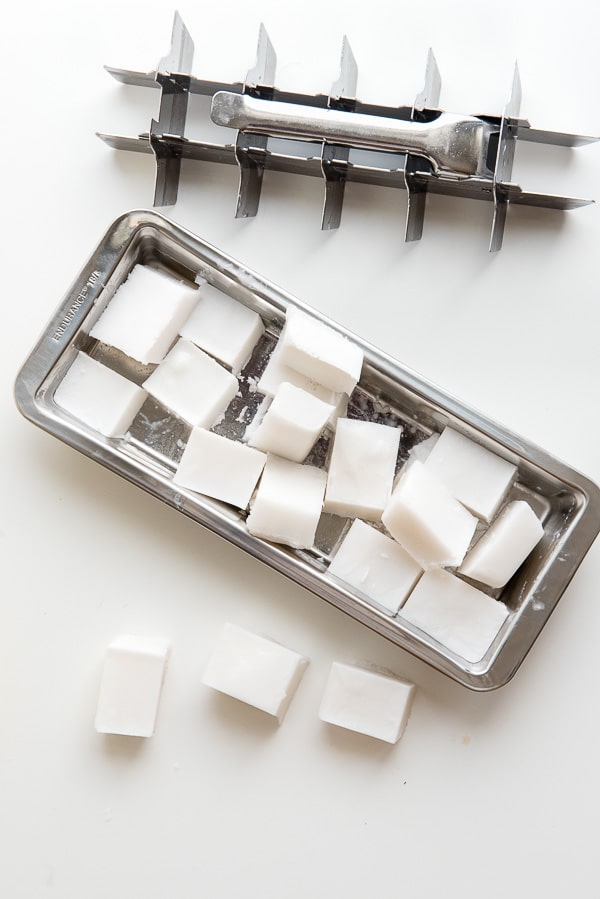 I have coffee every day; certainly every morning but also sometimes in the midafternoon on those looooong days where I need a little boost. I love the smell of coffee in the morning when I come downstairs. It gives me a cozy feeling I love. My routine is to fill up a travel mug as I dash out the door to drive my kids to school.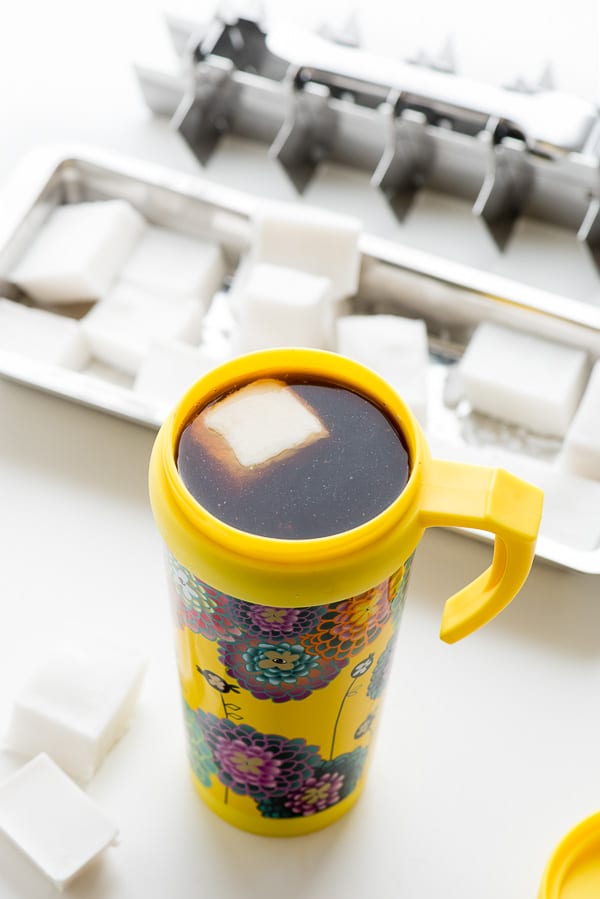 Here's the deal, my husband makes the coffee and he makes it too hot. I realize it seems all coffee would be the same temperature but this isn't. Ok, maybe it's NOT my husband (I really appreciate that he makes it at all), maybe it's our machine but in any case, I've had multiple experiences of feeling I'd heat-exfoliated my throat after taking a big gulp from the travel mug.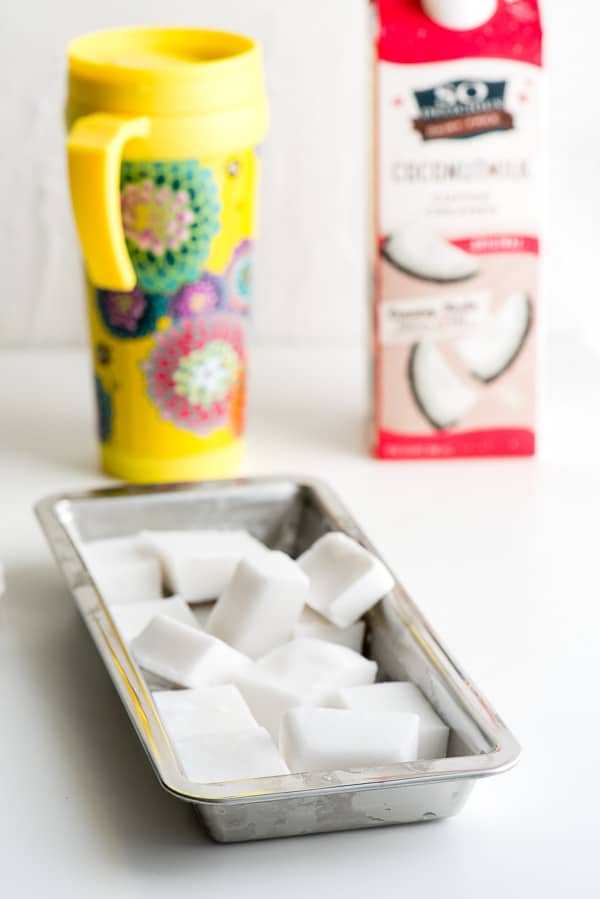 Between this heat issue, the fact that I need some sort of creamer to dilute the coffee strength a bit AND that with each day I don't know if it's a hot coffee or an iced coffee day, I came up with what feels like a genius coffee hack: I freeze my creamer into ice cubes. I can pop one in the travel mug before I head out or fill a cup with the creamer cubes and pour in the hot coffee with a sit of sweetener to make iced coffee to go.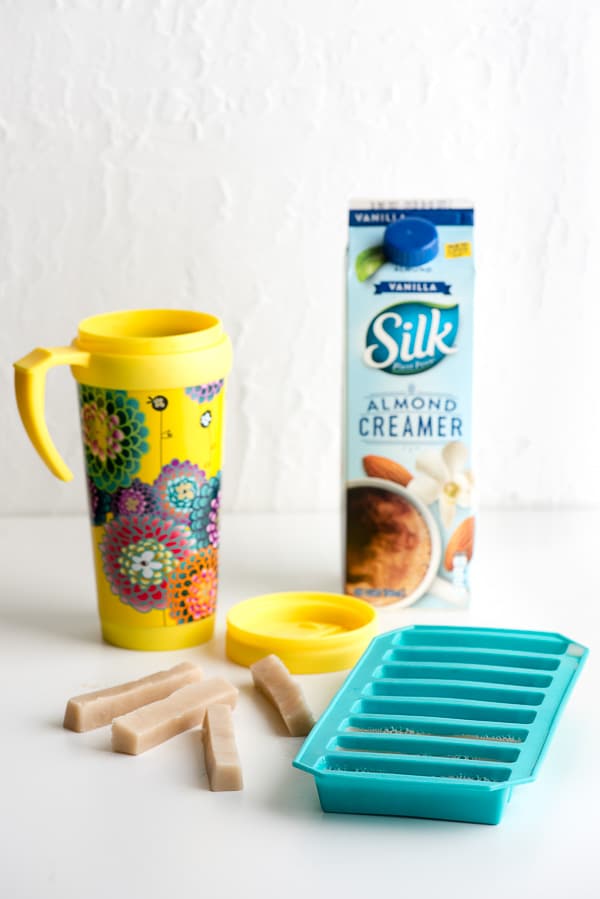 Two creamers I'm loving right now are non-dairy with clean flavor: So Delicious Original Coconutmilk Coffee Creamer and Silk Vanilla Almond Creamer. The coconut creamer is very light tasting and lightly sweet but does not have a strong coconutty flavor nor is it overwhelmingly sweet as some creamers can be. I also find some creamers can taste artificial and both of these taste natural to me. In fact, I toss these coconut creamer cubes in my smoothies too.
The vanilla almond creamer has more sweetness and the flavor of almonds. It's the perfect choice when I want to sweeten my coffee without adding any extra sugar and give it a bit of a flavor boost, again while still tasting natural.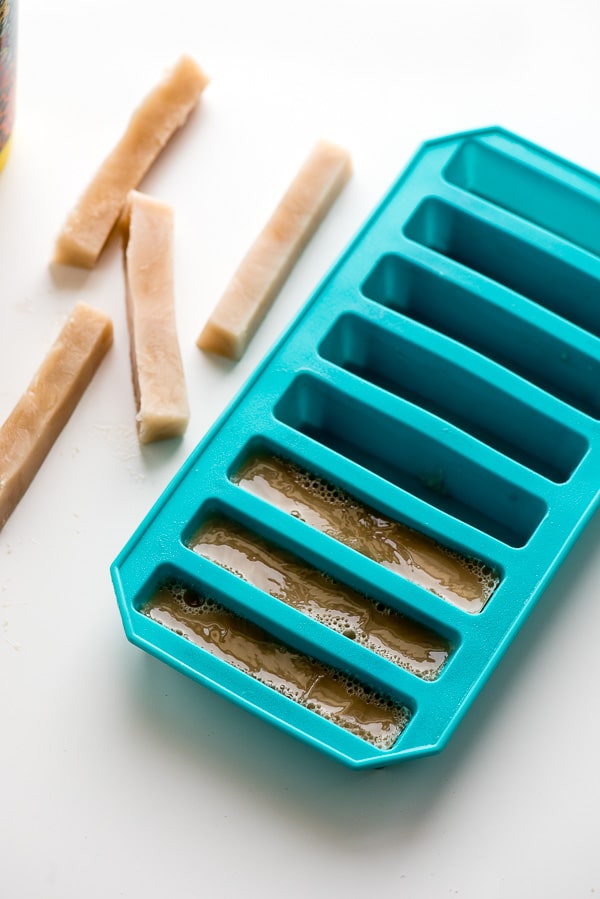 I have a number of different silicon and traditional ice molds. I love the tray to make ice for water bottles. It's great when I put iced coffee in a bottle when I'll be out for a longer period of time.
I picked up both creamers at my local Target store. I use their Cartwheel app (have you tried it?) lets me know sales on what I have in my cart or for planning my shopping. It's great for regular items you normally purchase or to get a discount on something you might want to try.
If you download the Cartwheel app (if you haven't already) you can buy these creamers (any Silk or So Delicious creamers) for a 15% discount between April 9-May 6, 2017. Since I have been making cubes it's a great way to extend the life of the creamer too (e.g. I'll be going back for more!).