This exploration is sponsored by Oddka Vodka and is for viewing only by those of legal alcohol purchasing age.  Please always remember to drink responsibly!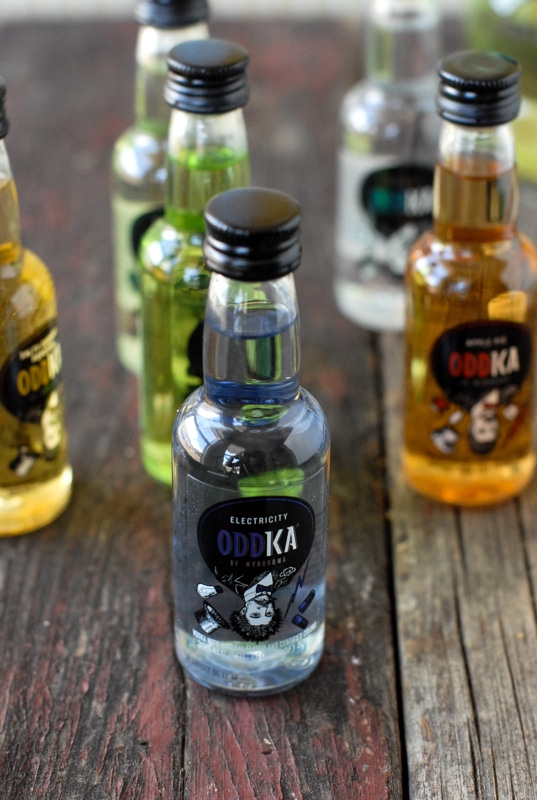 There is no arguing the cocktail is enjoying a rich renaissance.  Over the past few decades as an American social culture we cast aside the classic cocktail to dive head long into a 'wine for the masses' surge, bringing the traditionally European-rooted drink from the cultural elite to 'the people' in the form of jug wine, box wines and lesser priced options inviting broader participation.  This was then overtaken by the craft beer movement.  During these phases the art of the cocktail hour, daily at 5 p.m. when work was done as I remember in my parent's home, fizzled and turned into sloppier expeditions such as 'FAC's' (Friday Afternoon Club where co-workers would meet at a mediocre establishment to enjoy cheaply priced cocktails en masse).  The focus was affordable quantity over innovative quality.
Fortunately those days are done.  In place has arisen a focus on mixology woven with the creative challenge to make the out-of-the-box cocktails pushing the limits of what has been held as traditionally appropriate.  The iconic Manhattans, Side Car's and Old Fashioned's have been revived with a fresh new audience.  Margaritas have been spruced up to be served fresh, leaving behind trail-horse bartenders used to putting a prepared mix in a blender and calling it a day.  We are living in the age of 'Farm-to-Martini' cocktail sensibilities.
Distillers have responded with abundant options for craft cocktailing, from the standard liquors to offbeat options of flavored spirits in varying price points and quality.  Personally when faced with too many options I begin to look for unique identifiers to make my purchasing choices.  There is merit in knowing what everyone else is drinking but that is not the path I've sought.  I desire quality with a twist of originality.  I seek the unexpected, the road less traveled, and the treasure awaiting discovery.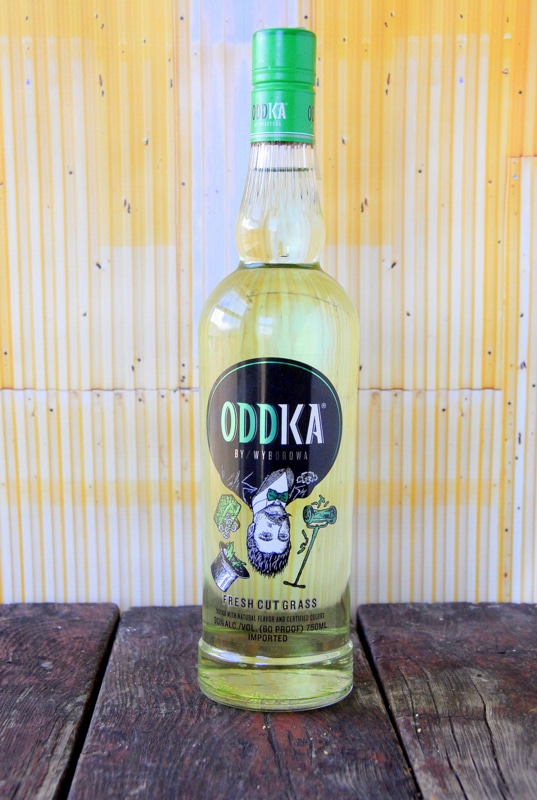 I recently have discovered a new line of vodka that has piqued my interest.  Unlike most posts in which I share my experience after sampling, I'm approaching this introduction two fold with my impressions before and after experimenting.  Oddka Vodka is a new line of Vodka from well known French company Pernod Ricard, the manufacturer of Absolut Vodka and many other quality spirits.  They developed a niche line of unconventional Vodka flavors, marketed under their Polish vodka arm Wyborowa, and fronted by an eccentric fictitious character Wit Oddski.  They make fun of themselves; the avant garde flavors with their campy, playful marketing seeming to suggest not to take things too seriously and frankly that some of their flavors are a bit, well, odd.  But generally companies don't do that unless their product is undeniably sound.  What caught my attention?  The marketing approach and the quirky flavors, which artfully straddle the line between inspired and kitsch.
The flavor whispering in my ear is Fresh Cut Grass.  Loving that smell and knowing smell and taste are tightly linked I'm imagining a fresh flavor opening an entirely new opportunity for mixing.  Other flavors include Electricity (with the tag line 'every wonder what lightning tastes like?' well yes, Mr. Oddoski, as a matter of fact I do!), Wasabi, Salty Caramel Popcorn, Apple Pie and unflavored vodka.  I'm greatly anticipating tasting all their flavors, including their unflavored vodka as a baseline, mixing up some fun cocktails and sharing them with you very soon!  In the meantime have a look at their website and Facebook page to learn more.  Aren't you intrigued?
Oddka Vodka Availability and Price:  Oddka Vodka is available in Colorado as well as 12 additional U.S. states.  Oddka is available in 750 ml bottles for the suggested retail price of $15.99 in original, clear vodka (40% alc./vol., 80 proof) and five ODD, unconventional flavors (30% alc./vol., 60 proof).
Disclosure: This article was created in partnership with Pernod Ricard, which provided me with product and compensation for this post, however, the content is based on my own experience and opinion.