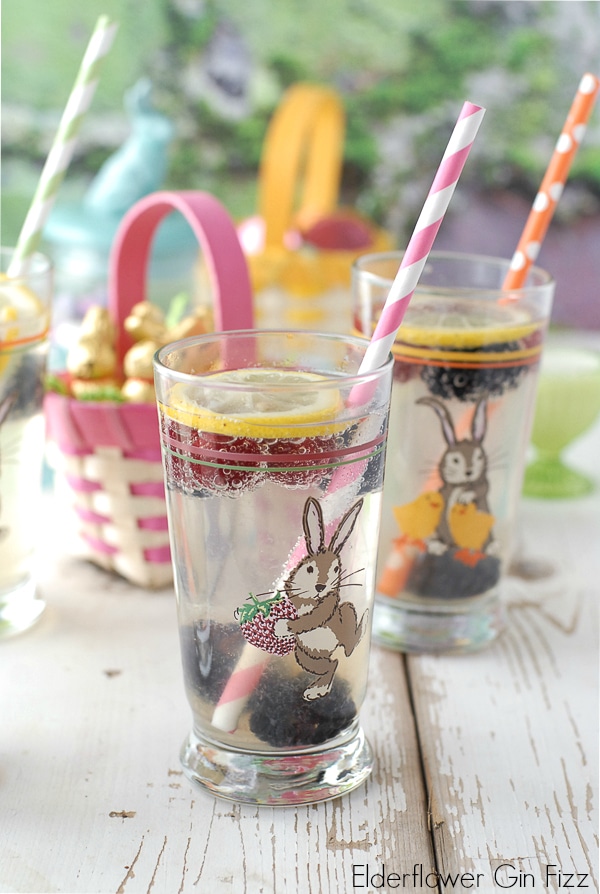 Easter is not just for kids.  And cocktails are not just for evening.  Easter brunch is a perfect time for a cocktail with light flavors and some fizz.   This cocktail is a great choice for any warm weather brunch: the Elderflower Gin Fizz.  The botanicals in gin mesh beautifully with St. Germain elderflower liqueur which is flowery and lightly sweet.  The color is a sublime faint peachy color too!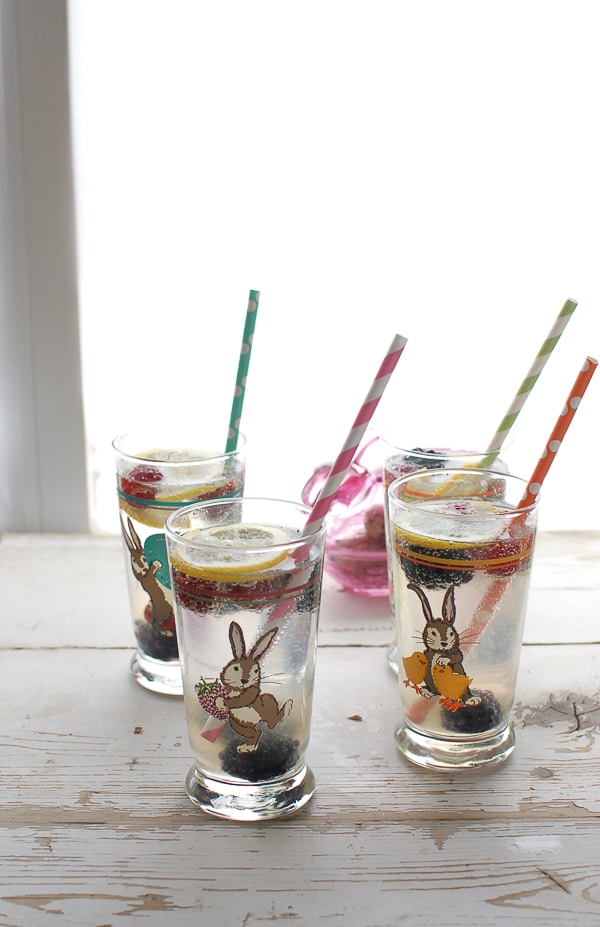 Instead of the traditional 'over the rocks' approach for this libation, I froze blackberries and raspberries to act like ice cubes but all some visual appeal and a nice bite when the cocktail is done!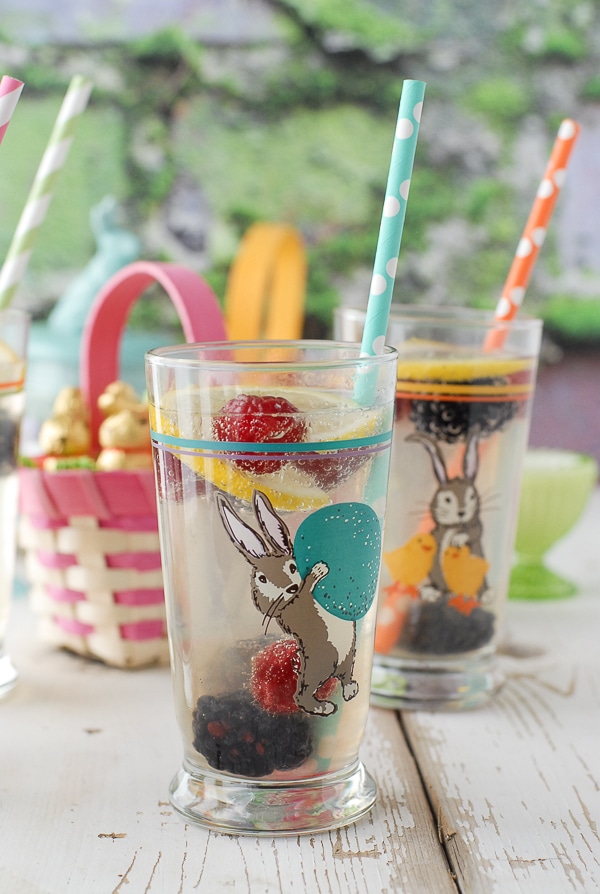 We have yet to nail down our Easter meal plans but I always love some whimsy in the table décor.  Fun, unexpected plates and glasses.  Place holders such as lime green mini buckets marked with guests names and stuffed with Irish moss and some Easter treats.  Fun, spring-themed straws for drinks.  Anything that is happy-making to you will undoubtedly translate as an elevated experience for your guests.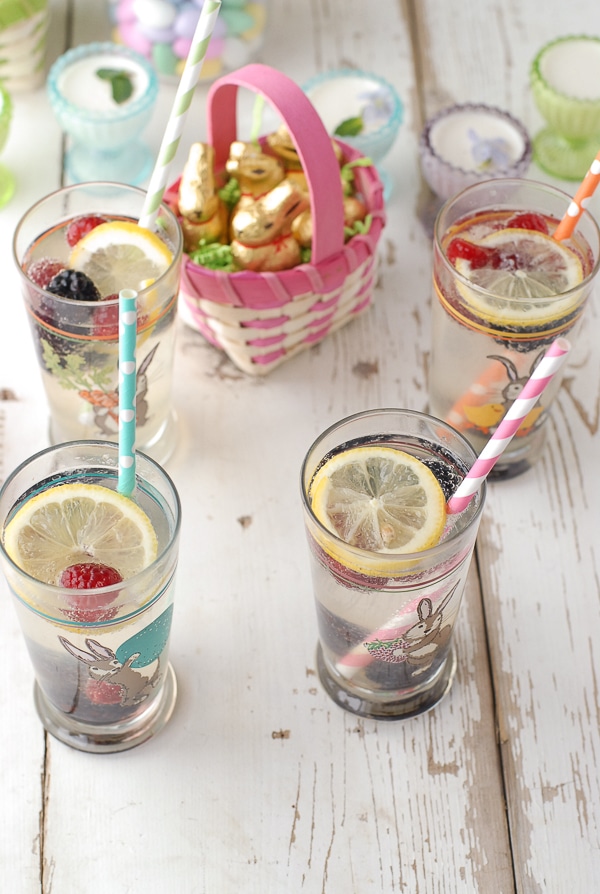 After slaving away to prepare a lovely meal, an Elderflower Gin Fizz will be a welcome signal that it is time to relax and enjoy the efforts of your labor and a lovely day!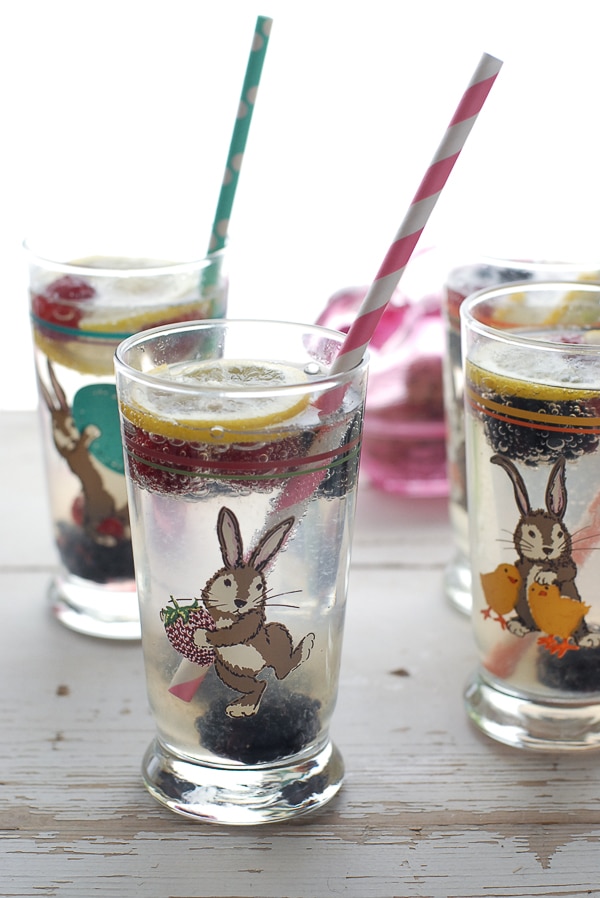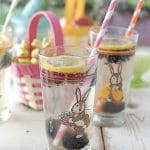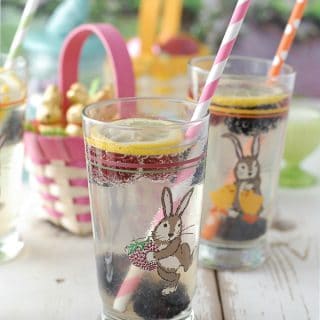 Elderflower Gin Fizz with frozen Berry 'ice cubes'
A perfectly light, flowery cocktail great for spring! Instead of ice cubes, home-frozen berries are used to add to the look and flavor of the cocktail.
Ingredients
Blackberries and Raspberries

(1/4 cup per cocktail)

2

ounces

Gin

1

ounce

St. Germain liqueur

¾

ounce

freshly squeezed Lemon Juice

1

teaspoon

fine grain Granulated Sugar

Club Soda

, to fill

Optional garnish: very thin lemon slice twisted or mint sprig
Instructions
Instructions for Freezing Berries:
Rinse berries and pat them dry with a paper towel. On a baking sheet(s) lined with wax paper, place berries with space between each so they will freeze separately. Place in the freezer until they are fully frozen or overnight.
Instructions for the Elderberry Gin Fizz:
Place 1/4 cup of frozen berries in a High Ball glass. In a shaker, place the gin, St. Germain, lemon juice and sugar with ice. Shake and strain into the glass with berries. Fill with Club Soda. Garnish as desired.
They are not just for Easter either!  Great for any warm weather brunch, sultry summer evening or garden party.