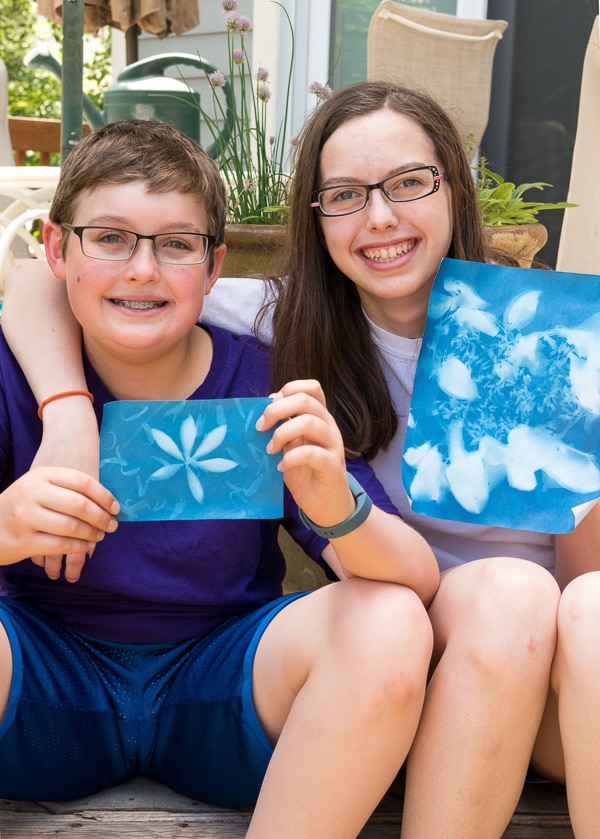 All summers are not created equal. I will say when my kids were in elementary school they did all feel about the same. The last day of school they'd drop their backpacks in the laundry room and there they'd stay until the first day of the new school year. We'd create a bucket list to fill what seemed like unending days of opportunity for outings, crafts, art projects and fun. Our list was full as were the summers. We'd start the new school year in mid-August feeling we'd filled our time and our spirits with unbounded creativity and fulfilling experiences.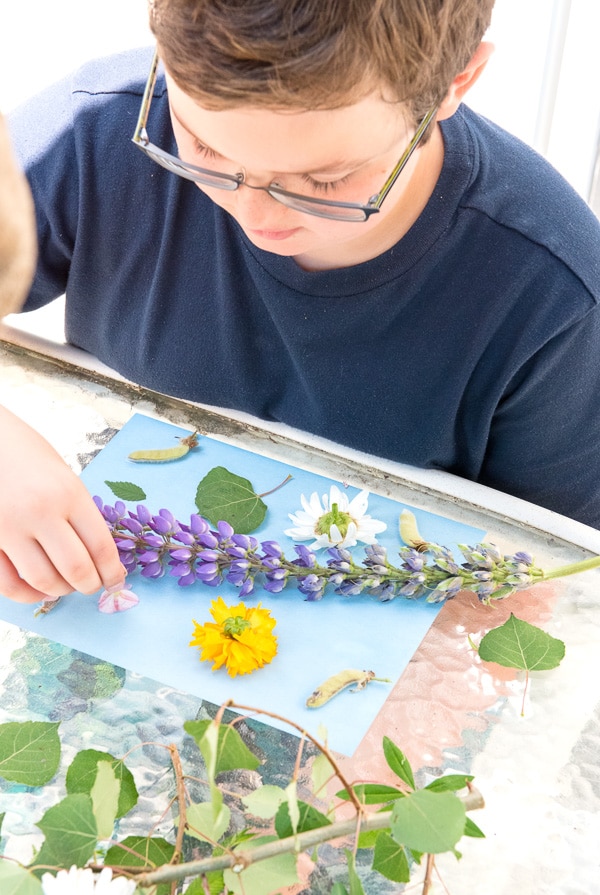 Things begin to change when kids get into Middle School. I find it takes about 3 weeks for kids to feel human again after the more demanding school year. The school year doesn't end in June anymore either. There is summer reading for school and often homework for other core skills to prepare for the next year of to keep academic skills honed. By the time July 1 rolls around we've all shaken off the school year and embraced summer but aren't as spry jumping on a busy list taking us to and fro berry picking, going to water parks, museums, movies and doing those projects we used to love so much. Inertia sets in.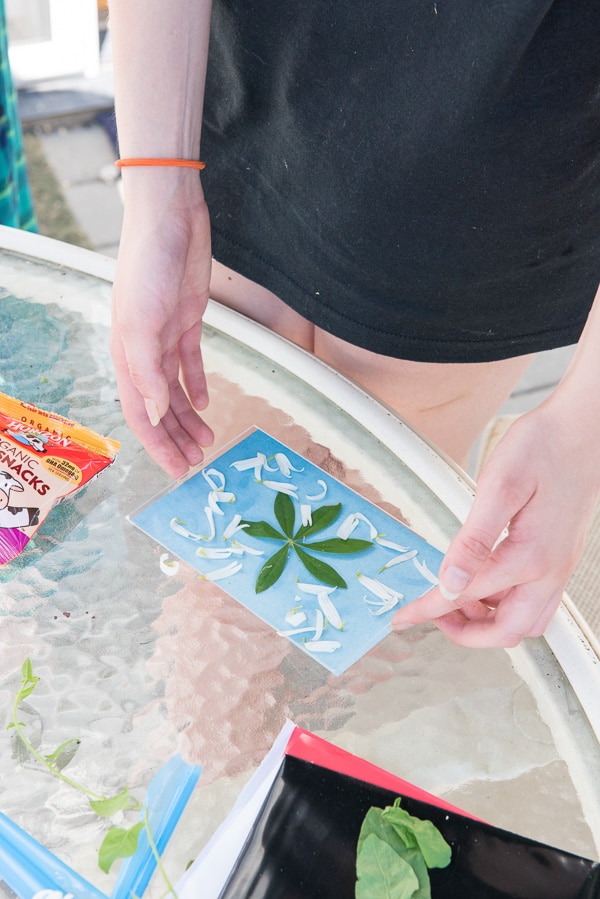 Despite all of this I'm keenly aware of time passing and strive to balance sleep and down time (the true restorative for teens) with things that encourage the imagination. Art and crafts have always been big in our family, as well as getting outdoors (another challenge with computers and game systems being so central to the life of teenagers). Something we've always loved is making Sun Art. Found objects are placed on specially designed photo sensitive paper which exposes like a photograph in the sun's light. When the objects are removed their image remains as a little reminder of summer (or any time they are created).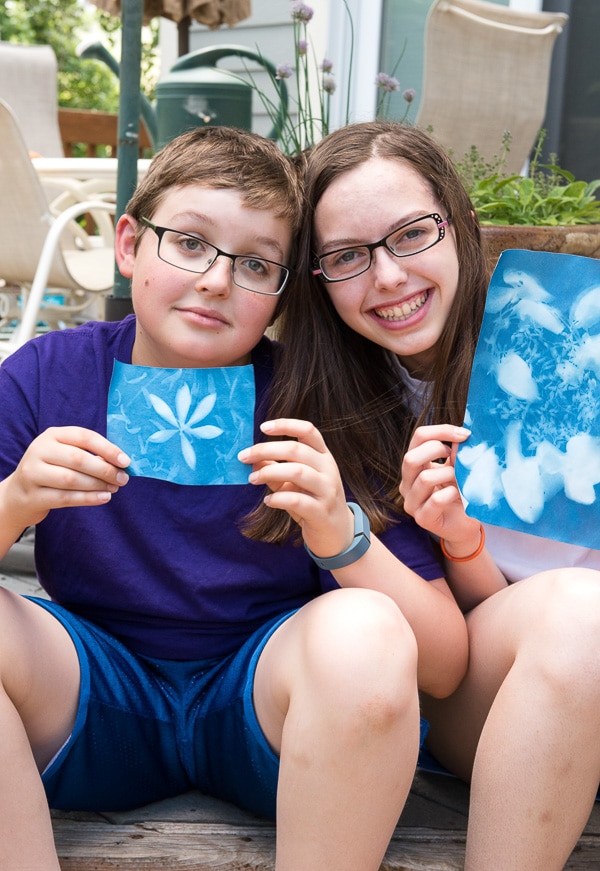 In our case we took a walk through our own garden seeking unique shapes in the leaves, flowers, trees and weeds to source our art supplies. It's a beautiful thing to watch a child's imagination take over. My daughter gathered loads of bindweed and began to braid it to fashion a heart filled with plant seeds. My son assembled a collection of flowers and then a small paper with one austere leafless twig reminding me of the black and white works of Ansel Adams. Simple can be best. We wiled away half a day creating art from nature and nourishing our creative spirits.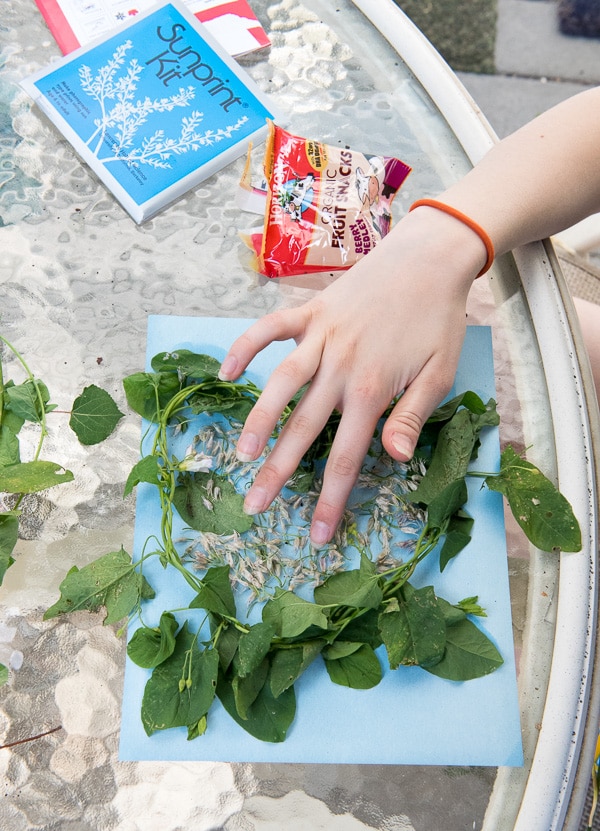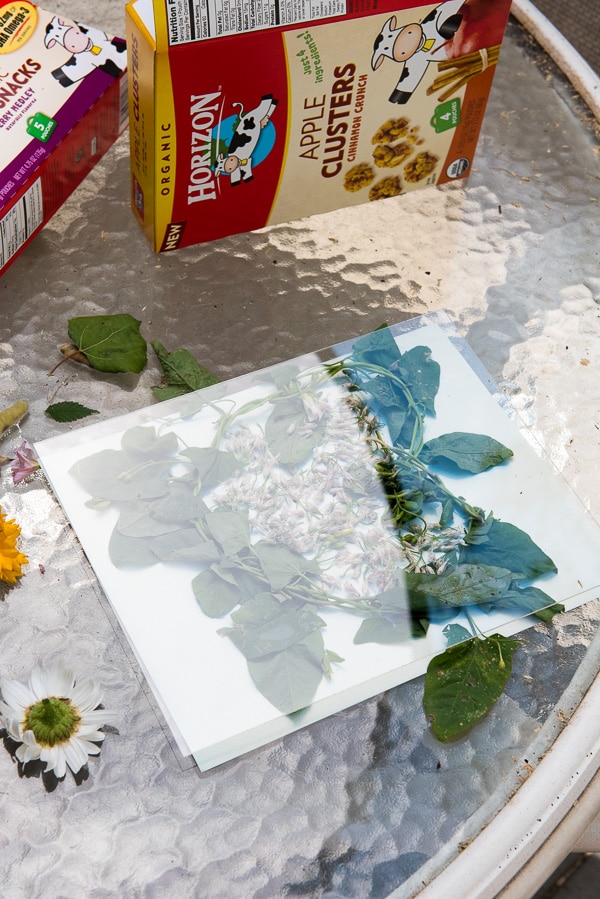 Sun Art paper is available in multiple sizes online and in most art and toy stores. To make sun art, objects are placed on the special paper and covered with an acrylic plate which comes with the paper (to hold the items down) until the paper turns white (only a few minutes). The paper is then rinsed for a minute under water and dried flat. It's a simple and mess-free way to challenge the imagination. I've been doing it with my children ever since they were small and it's fun for adults too!
Nourishing the imagination requires nourishing the body too. I tend to keep a basket of portable snacks on hand at all times for a quick nosh or to pack along for a planned or spontaneous outing. Horizon Organic has come out with a line of snacks from mini crackers to gummy fruit snacks and dehydrated fruit snacks packed in individual packs ready to go along for all adventures. Being gluten-free it's not always easy to find snacks we can rely on. Horizon Organic Apple Clusters, Fruit Snacks, Fruit Crunchers (coconut and apple) are a great fit along with our household staples of Horizon cheesesticks and milk boxes. We prefer to eat organic so the snacks meet our family's food goals in addition to being delicious.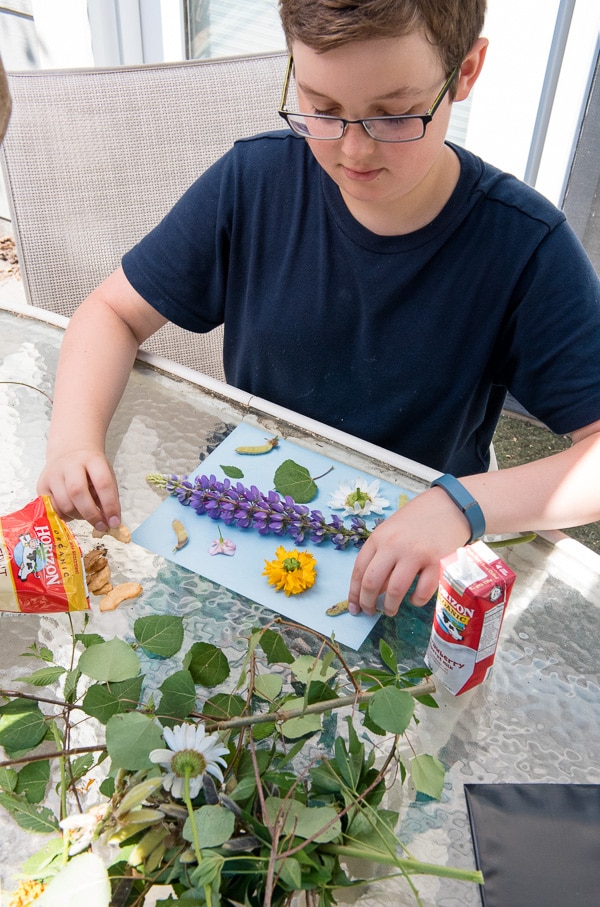 You can learn more about Horizon Organic by giving them a follow on social media too: Facebook, Twitter, Pinterest and Instagram! They have been a preferred brand partner and local love of the Boulder Locavore family for a very long time!
This conversation is sponsored by Horizon. The opinions and text are all mine.