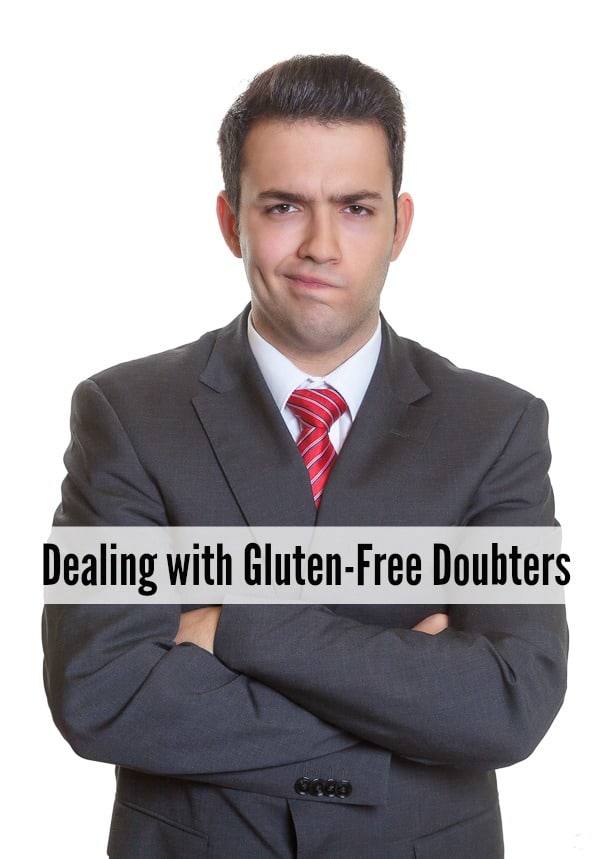 Recently I was looking through my Facebook stream which includes a number of news outlets. I opened a news clip from a show called Morning Joe featuring guest Joy Behar, an outspoken comedian and former talk show host for The View, and Tom Colicchio, restauranteur and reality TV show chef. The segment was about Tom Colichio's new reality show about restaurants.
Shortly after the interview began as Chef Colicchio was describing the show, Joy Behar interrupted by blurting out 'how annoying are people who want gluten-free when they go into a restaurant? I just find it irritating'. They had not been speaking about special diets or gluten, she just sprang to life sharing the uncomfortable non-sequetor. The Morning Joe segment hosts and Tom Colicchio made light comments, laughing nervously, and the chef said 'it's really alright'.
The lead segment host asked in earnest 'well what about people with Celiac Disease?' to which Behar retorted 'how many people really have Celiac anyway?' going on to indicate she felt it was mostly made up. I watched, mouth agape, at her ill-informed rant, not believing in 2015 with constant statistics of 1/132 people having a medical issue with gluten that she was so defiantly suggesting it might be a fabricated condition. I noted the next day many had commented on the chef's Facebook page about the Behar's outburst, expressing sympathy for the news segment being pulled down the drain by her ignorance.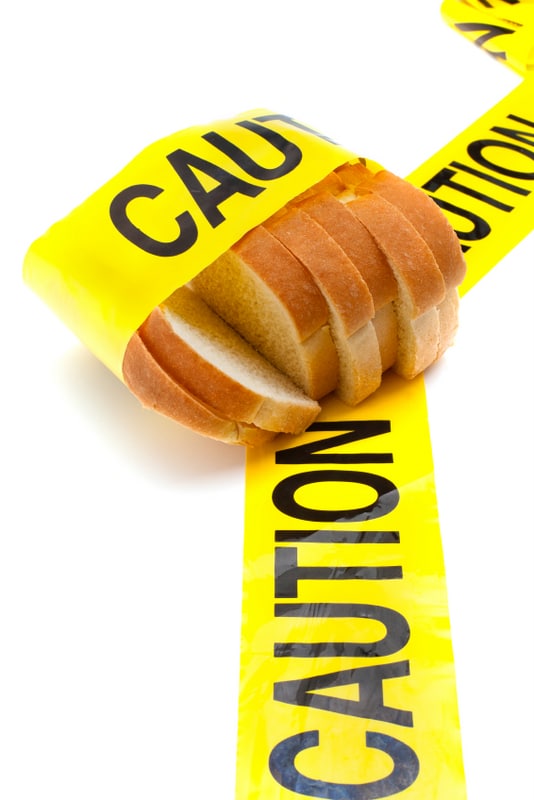 Shortly after that I read a story penned by the mother of a gluten-free child. She had taken her daughter to a birthday party of a classmate. When dropping her child she explained the limitations of her daughter's diet also providing a gluten-free cupcake. When the mother returned to fetch her child the party was still wrapping up. As parents milled in the hallway waiting for their children, the hostess popped out of the party room and apologized saying there was a 'freak parent' who did not let her child eat any food so they were trying to accommodate the child and it was delaying the party from ending. She of course was referencing the gluten-free party guest and her mother's dietary guidance.
You would not have seen this original version of a NASCAR ad slated to run directly after the Super Bowl. The 'joke' about gluten free dining indicating we've gone 'soft' as a modern culture spurred over 18,000 signatures on a petition requesting NBC not run the ad. They both complied, editing the ad, as well as apologized for any offense to those who do have a medical need causing the need for a gluten-free diet.
I have been gluten-free for medical need, as have my children, for almost a decade. In the beginning, Celiac and gluten-intolerance were not well known so people were genuinely curious to learn more. We personally have only been met with the deepest compassion and support. Though having said that, early into our gluten-free regime, we were dining with friends who had been at a dinner party which included a doctor and they were laughing about how 'Celiac is totally a made up name'
(aren't all medical conditions' names 'made up' originally?
), inferring it was a made up condition as well. Neither my husband nor I knew what to say as they laughed over it; in the back of my mind was the extensive diagnostic testing, and my emotions about having learned our then 2 year old had Celiac as well. I realized then I had landed squarely on the outside of many people's awareness and understanding of what had become our family norm.
During our time of gluten-free eating the world has become more informed and diagnostic tools have progressed facilitating a huge surge of people adopting the gluten-free diet for medical need. Our Pediatrician who had done her internship at the Children's Hospital of Denver in Gatroenterology shared the original medical thinking was that 1/1500 people suffered from the condition, which greatly impacted the knowledge of how eating gluten affected those with Celiac (which is a vast myriad of reactions) in the medical community, and consequently in the broader public arena. The food industry has stepped up to embrace the demand with quality gluten-free products to allow a food life that is as on par with a gluten diet, and that only continues to improve.
As with any dietary approach, there are those who embrace it uninformed and without true need casting a 'fad diet' pallor on those without a choice. This segment of Jimmy Kimmel is both funny and a telling example of this:
People who are not informed are often unaware of the impact of their behavior and commentary on those with the bonafide need to eat gluten-free; who by virtue of the condition are somewhat separated from the main stream by the restrictions of their diet. Depending on the circumstance I generally take the tact of a simple explanation of what gluten is and why we can't eat it. It can feel very isolating when people around us demonstrate they don't understand, or feel it's an unnecessary choice in our diet. Being confident in my knowledge of the truth allows me to take the high road, ignoring ridiculous claims the condition is 'made up.'
How Do you Handle Gluten-Free Doubters?
Assume they just aren't educated. Depending on the situation, take a moment to fill them in. They may merely have not been informed and candidly unless they have a gluten-free person in their lives, why would they be?
Have Confidence in Your Own Truth. There will always be skeptics, doubters and ignorant people in the world; you can't change that fact. Don't take their views personally. You know what you need to do for your own health and find peace in that.
Extend the impact of your experience to others. Until we had our experience with gluten, I too was blithely unaware about the depth of the impact of dietary restrictions or the rigor those with restrictions must apply any time they are going to eat anywhere. Our family experience has made me much more sensitive and compassionate, especially with children, never wanting anyone to feel 'left out'. I proactively query parents of our birthday party or dining guests about any special needs or preferences, make sure for class events to speak with teachers about covering alternative eating needs or choices.
This is a sponsored conversation written by me on behalf of Udi's Gluten Free. The opinions and text are all mine.