In the late summer I spent a weekend on a Culinary Adventure in Vail Colorado becoming reacquainted with one Colorado's iconic ski towns with worldwide cache. It's a beautiful location, nestled directly at the foot of the mountains making it an easy travel spot to be in-the-mix for any of the abundant multi seasonal activities Vail offers.
What many don't know is Vail is a dining hot spot as well. Certainly blazing the trail for that is Sweet Basil, a 35 year strong eatery churning out extraordinary food and dazzling chefs who have gone on to rise to the top of the culinary world in their follow on endeavors.
When I visited I was traveling with a group of female journalists and it's safe to say our group had a 'gift of gab'. However while at Sweet Basil the only sounds to be heard were clicks of multiple cameras, sounds of food and drink being heartily consumed and an occaisional gasp of delight with the next item being presented. Truffle Parmesan Fries, Sesame Heirloom Kale atop Whipped Truffle Ricotta toast, a large savory bowl of Mussles with rustic bread for dipping were only some of the delicacies they served up. I noted when posting my article, readers coming out of the woodwork emailing me with their Sweet Basil food memories (some from a few decades prior) having been piqued by the photos!
Sweet Basil has just published their first cookbook allowing the longings of past and present diners to be satisfied at home. Though nothing can top visiting the Sweet Basil restaurant in the Nordic hamlet of Vail, the next best thing is recreating the recipes at will. The cookbook features fabulously inspired recipes from every stage of a meal, beautifully illustrated.
One thing I love is the style of the recipe presentation. Each dish has a core component and 3-5 additional mini recipes to pair with the dish. I love the clean, simple layout of the recipes AND the mix-and-match opportunity of making as many of the recipes for a given dish as desired. Sauces can be extracted for addition to simple personal recipes for roasted meats or vegetables, toppings combine with your favorite family desserts. The possibilities are endless  and offer as little or much time as you'd like to spend.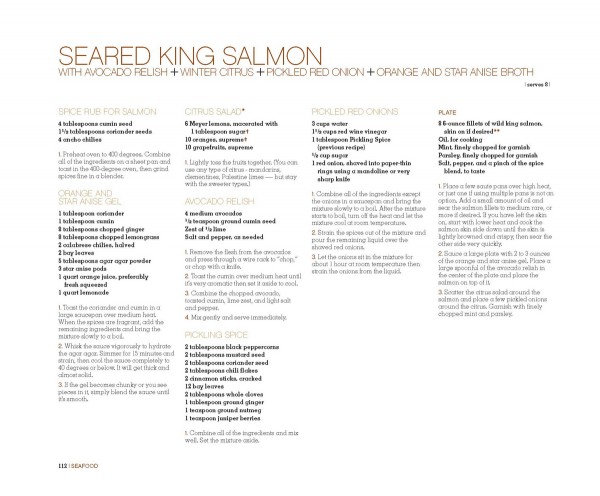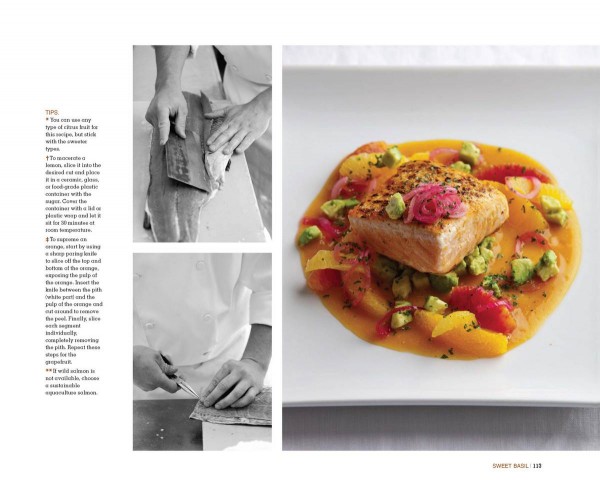 Disclosure:  I was not compensated for the writing of this post, commentary represents my personal beliefs and Sweet Basil supplied the giveaway contents to the winner directly via their agent.