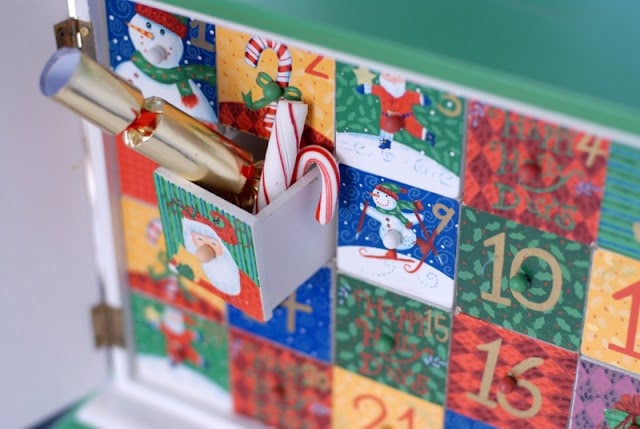 This time of year can feel like being held hostage with a commercial gun at the head and an omnipresent clock ticking a la the nail biting TV series '24'.

Of course stores beginning to display Christmas décor in late August does not help as well as ads blasting lay away options superimposed on a cheery patron with burgeoning shopping carts encouraging mass buying (lay away or not it still costs the same.)
I will admit this year I'm feeling very out of sync with the holidays.

Perhaps it was an unusually warm November offering no seasonal cues we are diving headlong toward Santa's visit.

The panic of Christmas cards, gifts to mail overseas and other 'what needs to be done' took over temporarily.

I made a decision I was not going to get on that train to Psychoville; I would enjoy each day of the season, figure out a way to get it all done, perhaps scale back and not over book things so it feels like a record being played on a speed too fast.
As with every family we too have our December traditions.

A number of years ago I upgraded our advent calendar to what we refer to as the Countdown to Christmas box.

It's a little cabinet with a drawer for every day of December up thru the 24th.

When I first started using it I'd put a holiday candy in the drawers and over time began to migrate to a note of some sort daily, usually calling out an activity we'd enjoy as a family that day.

It might be getting our Christmas tree, watching a holiday movie with unexpected treats, going to look at Christmas lights.

It did not have to be a big extravaganza, just something to look forward to that touched on the spirit of the season.

I've mentioned before that I feel one's time is the most valuable gift to share with someone and that trumps 'stuff' any day.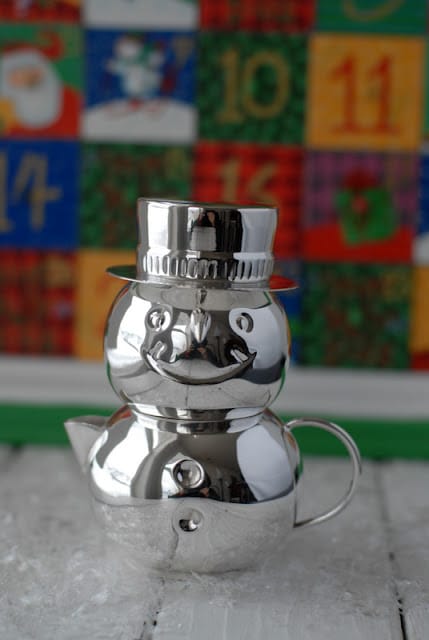 This is a season where things aren't always what they seem and magic is afoot!
I DO believe in magic and feel it's more available to been seen in December.

Hearts are more open and the wonder of the season is afoot.

The catch of course is you have to be willing to see it for it to present itself.

If you watched the movie The Polar Express you saw it in the special bell from Santa's reindeer most adults can no longer hear.
Food of course is highly intertwined with everyone's traditions at this time of the year.

Those signature dishes and food rituals that solidify the season.

I've been sharing some favorites from multiple generations of my family of late and will share a few more here as well.

Finding myself stymied on ideas more than the ability to execute on them, I wanted to share a few other things we do to countdown and celebrate the season in the hopes you might take a pause from the treadmill that can be December, to reflect and enjoy time with those you love and to celebrate a beautiful season:
Watch a holiday movie
(this is usually presented with a movie style popcorn container which can be found at most Target-type stores or dollar stores, with a packet of popcorn, oversized movie candy and a new movie, rented or purchased).

Some favorite selections:

Elf, Tim Allen's Santa Claus trilogy, The Polar Express, Fred Claus, Miracle on 34th Street, It's a Wonderful Life, White Christmas (1954 with Frank Sinatra).

There are also a number of old holiday movies in the On Demand selections of movies on with your TV programming carrier which are free.

They are often pretty campy and from the 1970's so clearly dated but free and fun.
Take a drive to see holiday lights
(more on that in a few days!)
Write letters to Santa (and get letters from Santa)
.

Having readers of all ages I must be delicate here.

Santa's a busy guy, right?

I've heard tell he has letter writing elves all over the world.

I've also heard if a letter elf sends a letter for a recipient in an envelope addressed to said recipient in a second envelope to the North Pole, it will be appropriately postmarked and delivered to that recipient.

USPS specifies that if you send your sealed, first class stamped holiday cards or letter from Santa in a larger outer envelope or box it will be removed from the outer envelope/box, postmarked from the North Pole and the recipient will receive it by Christmas.

The letters to be postmarked must be received in Alaska by December 10 (chop, chop; time's growing thin).

The address to mail them to: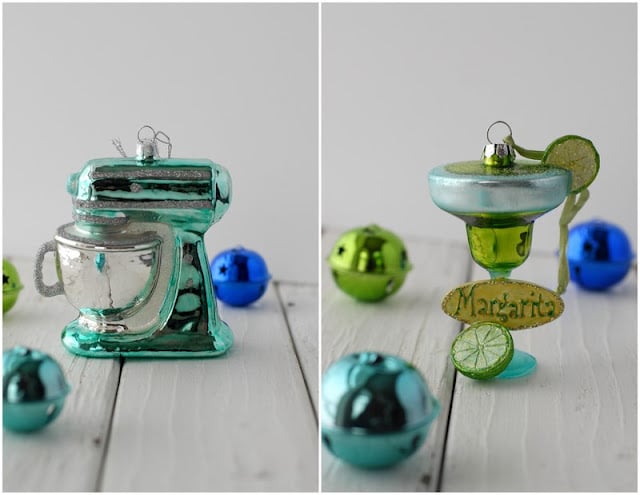 Buy (or make) a new ornament
.

Our Christmas tree is a living testament to our lives.

We always pick up an ornament on any trips for the year (hopefully handmade and indigenous to the area), have others representing significant milestones or interests for the year, or a beloved photo.

Every ornament has meaning making the Christmas Tree of special significance.

It's fun to make an outing of going to buy a new one for the year or to make one.
Get the Christmas tree and decorate it.
Attend a holiday performance
(click here for ideas that would be available near you).

There are always a vast range of seating options and prices to fit all budgets.

Some of the more heartfelt and charming are those performed by local theatre, church or children's theatre groups (and they are often less costly as well).
Make Latkes for Hanukah
.

Whether Jewish or not it's a wonderful time to embrace different beliefs and customs and learn something new.

Plus Latkes are great!

Click here for my recipe with Roasted Applesauce.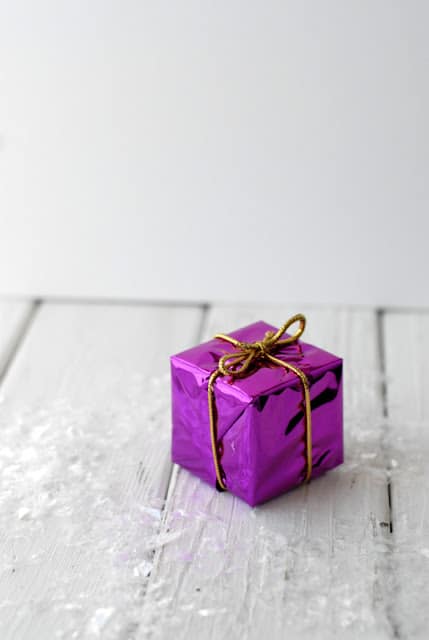 Buy a present for a person in need.
Many businesses have Giving Trees with specific needs of an individual.

This is something my family has practiced since I was a little girl.

Years ago when I was working at a large corporation that did a Giving Tree, I found a request from a man in his 30's who wanted a pair of shoes.

My heart was completely broken imagining his plight.

This tradition is something I do with my family now feeling giving back is important and no matter what one's situation is we usually can give something of ourselves to one in greater need.
Go check out a Light Display at a public venue.
In Colorado the Denver Zoo and Botanic Gardens each do a festive display of thematic lights.

A few years ago a gang of us went to the Botanic Gardens where they handed out holographic eye glasses for viewing holiday lights causing every light to appear as a snowman.

It became the source of great hysteria as planes passing overhead looked to have snowmen hanging off the wings and if we moved our heads side to side the snowmen seemed to be waving.

Better than a cocktail.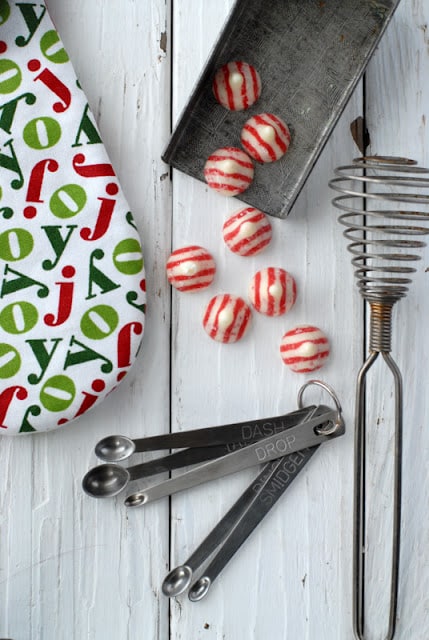 Bake cookies for Santa
(I was given the suggestion perhaps I should leave him a holiday cocktail this year instead of milk; and that came from a tiny person!)

Here is a vintage recipe for 'Good Cookies' I made last year for Santa.
Reading holiday stories OR making them up!
In the spirit of entertaining all ages, checking out holiday stories from the library or having a 'make up the story' where each person tells part of a story and the next adds in can funnier than you'd imagine.
We've passed this for this year but….Putting shoes out the night of December 5 for St. Nicholas Day (this is a European tradition from which our stockings are descendant I believe.

Little trinkets are put in children's shoes, or adults, by St. Nicholas or coal if naughty by Black Peter.

Click here to read more)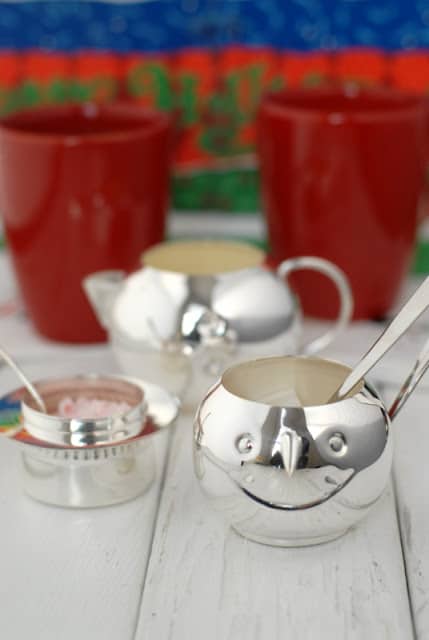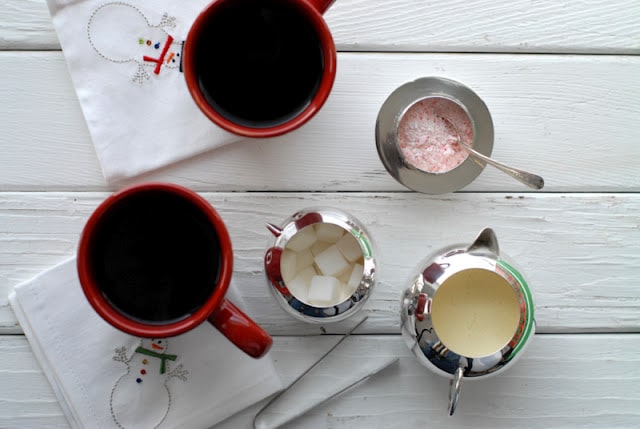 I'd love to know what special activities or traditions you enjoy during the holiday season that heightens the fun of it all!

Please leave a comment letting us know!

And whatever you do don't forget to take a quiet moment to soak it all in!