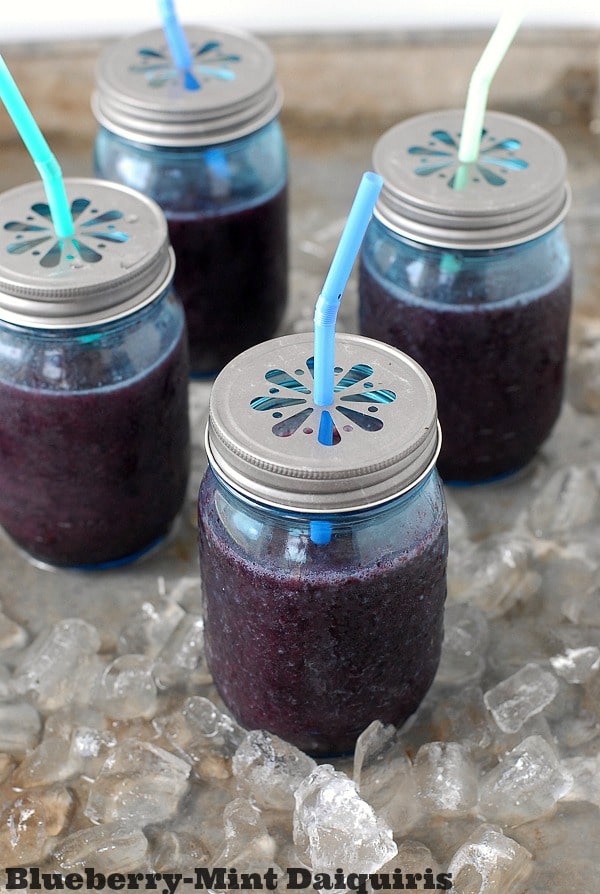 Candidly I've steered away from foofy cocktails for some time.  I have decided the more sugary the drink, the richer the opportunity for a ride on the Hangover Express the day after imbibing.  I also feel the sweet, fruity umbrella family of drinks lull the drinker into a higher volume consumption as the taste of the liquor is well-hidden.  I really enjoy authentic flavored cocktails made with seasonal ingredients and today's recipe hits the mark, harnessing the best of a blender drink with full flavors sure to become a refreshing summer fave!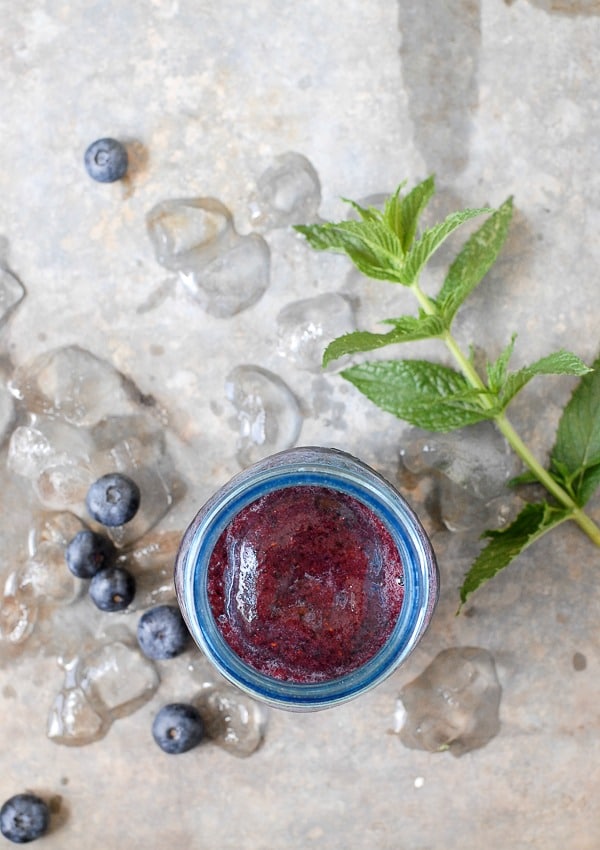 I have been eating tons of blueberries recently.  Finding this year to offer a particularly sweet crop of organic berries I've been putting them in everything I can think of from salads, to pies and non-dairy ice cream as well as smoothies.  I don't recall the last time I had a Daiquiri but somehow the abundance of blueberries and a garden bed of mint up to my waist gave way to a fantastic cocktail.  This cocktail is also easily turned into a 'mocktail' by substituting the rum with additional naturally flavored limeade which does not sacrifice a thing for the drinker.
The summer is bursting with fresh berries which are definitely a frequent fruit in the Boulder Locavore kitchen.  A secret to making smoothies and blender drinks with less ice is to use frozen berries.  The frozen berries can be purchased or frozen at home.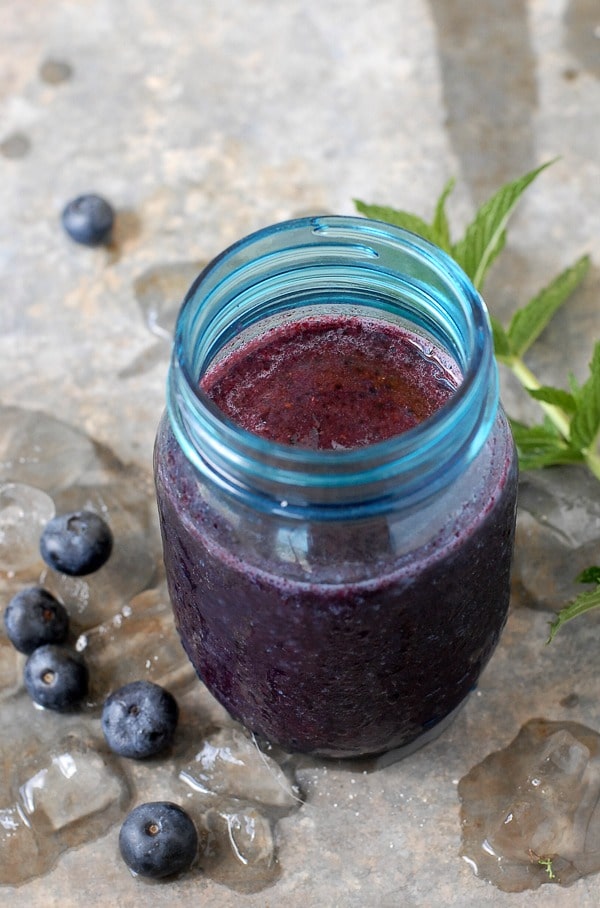 The best way to freeze berries for future use, without ending up with a mega frozen lump of berries is to rinse and dry them with a paper towel, then place them on a baking sheet lined with wax paper ensuring they do not touch each other; place the sheet in the freezer until the berries are frozen.  Once the berries are frozen individually, they can be put in a freezer plastic bag or freezing 'jar' (made of plastic with a screw on lid) for keeping in the freezer.  This allows using whatever quantity you desire as the berries will not stick to each other in the container.  A perfect option for the abundance of berries of the season, whether at the Farmer's Market, from berry picking or the great prices at the grocery store.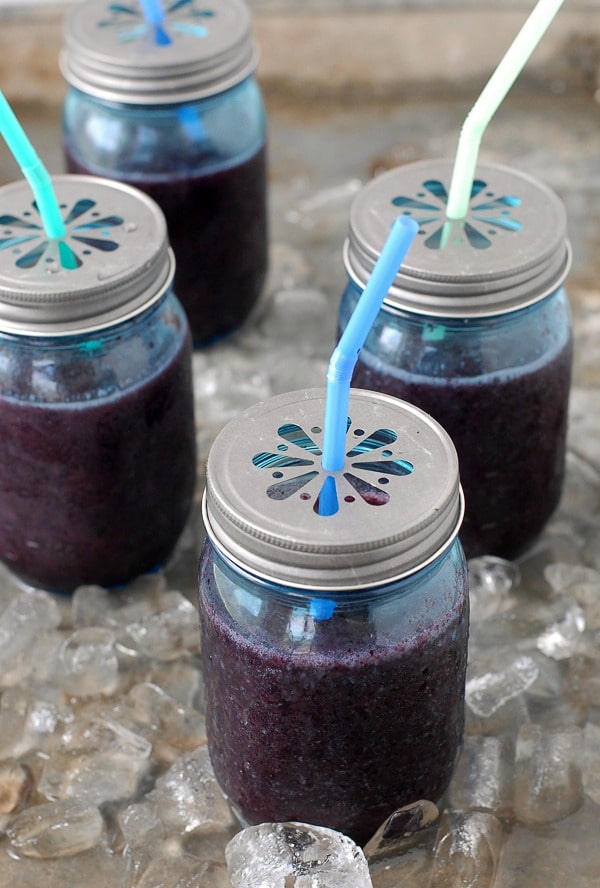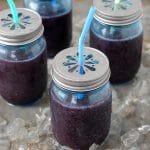 Blueberry-Mint Daiquiris
This seasonal cocktail is bursting with flavors of blueberry, lime and mint. Easily made into an alcohol-free 'mocktail' by swapping the rum for limeade and/or water. A thick, creamy, refreshing celebration of summer.
Servings
2
8-ounce Daiquiris
Ingredients
1 ½

cups

frozen Blueberries

2

tablespoons

Agave Nectar

Juice from ½ Lime

2 ½

ounces

Light Rum

2

ounces

prepared Limeade

, naturally sweetened

2

ounces

Water

6

Mint leaves

½

cup

Crushed Ice
Instructions
Add all ingredients to a blender and blend until creamy and smooth. Should a thinner consistency be desired, additional water and/or limeade may be added.