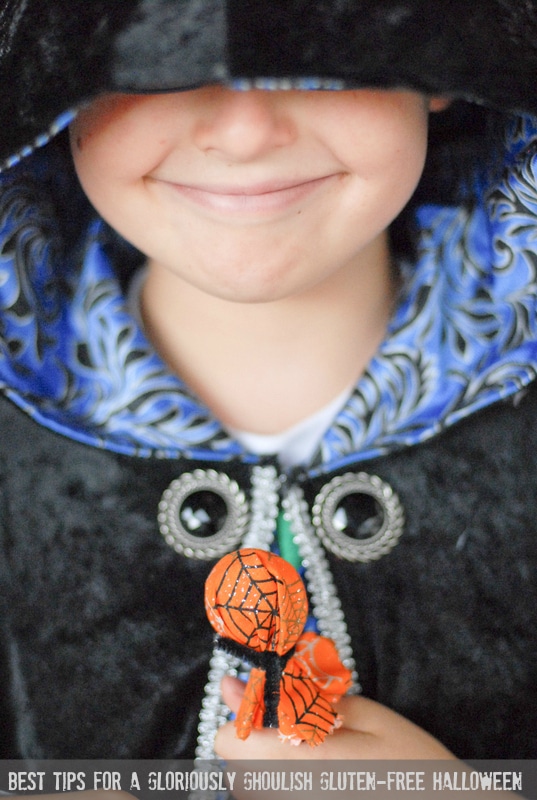 October kicks off the parade of food-focused holidays that wind up with Easter. The first and often most exciting for kids is of course Halloween. As thrilling as the whimsical night is of collecting gooey goodies for little ghosts and witches, those with gluten-free kids can find this a frightful experience wrought with gluten-terror. Fortunately it does not need to be so.
Here are my best tips for a festive and safe gluten-free Halloween:
Know your candy.
Fortunately much of the candy handed out on Halloween is gluten-free however the tiny treat sizes often don't have the ingredients on them so you need reinforcements.
Most large candy manufacturers list product ingredients on their websites, or answer inquiries quickly on the phone or through email.
Additionally you can find gluten-free candy lists around Halloween posted on gluten-free centric websites.
Here are two I found in looking for a master list from About.com and CeliacFamily.com (updated for 2012). Since manufacturers can change their formula without warning, 'when in doubt, check it out' and do some asking before eating.
Have a Plan.
In our family 'Dad' is not gluten-free so with our kids it's a given that once the mammoth piles of candy are sorted for those without wrappers, anything suspect (anything fresh from someone unknown or that is outside of an expiration date; one year the kids were given store-packaged Candy Apples which had expired the year prior), or with gluten, everything gluten is given to Dad.
My kids are older so the deficit of the small offering to Dad doesn't have an emotional impact to them, however the Celiac Sprue Association suggests pre-purchasing gluten-free favorites to swap for the gluten candy when your Princesses and Pirates return from their rounds in the neighborhood.
Be sure to talk about your process before going out so little tots don't begin to nosh on their candy booty before you can thoroughly check what they have for gluten.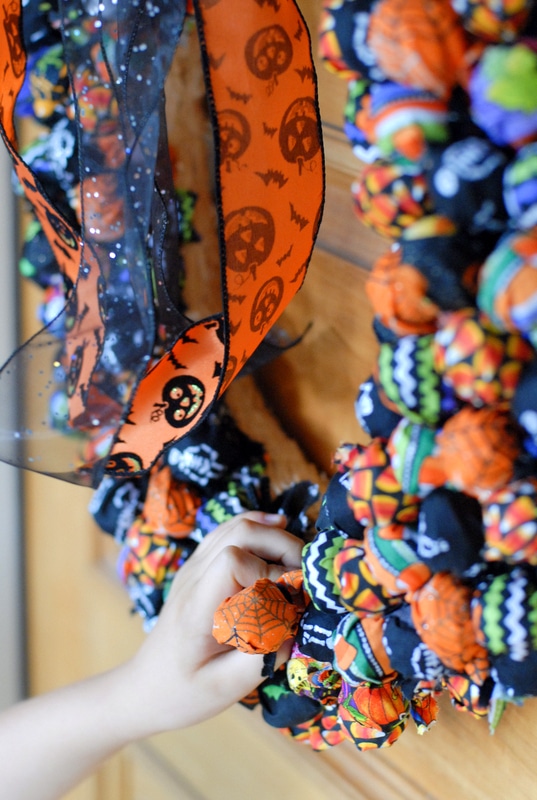 Give out gluten-free or non-food Trick or Treats.
We've been swarmed like locusts the past two years on Halloween, handing out more candy than one would imagine however in normal years there is always candy leftover.
Personally not loving the temptation of noshing on pounds of mini Snickers bars (gluten-free) after the fact, and not liking to be wasteful with gluten treats (Dad can only eat so much candy), we have begun handing out non-edible treats.
Each year I make a Halloween Tootsie Pop wreath that adorns our door until Hallow's Eve. When Trick or Treaters come to the door I have them pull one cloth-wrapped pop from the wreath.
Each year I'm still delighted at the sheer joy of the kids (and their parents) when realizing the wreath is the treat too. In addition I buy glow bracelets from eBay which are very affordable in bulk and we give those out too. The leftovers are not an issue due to the gluten or temptation.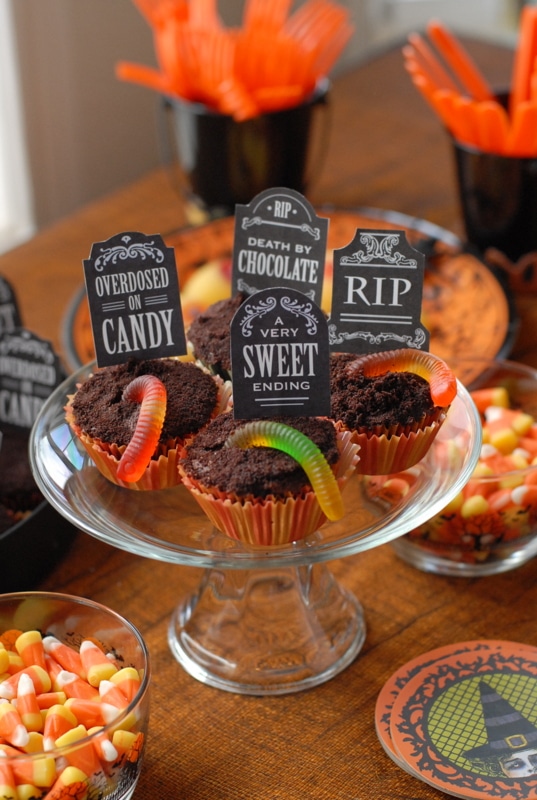 Plan ahead for classroom or friend's Halloween parties with gluten-free treats.
The internet is crawling at this time of year with fantastic, simple gluten-free Halloween treats. Think ahead to what you might contribute to ensure your child is covered and can join in the fun.
There are healthy gluten-free options I've used such as apple mouths with almond teeth or cheese stick fingers, as well as simple treats like Graveyard Cupcakes.
There is nothing worse than being excluded from the celebration activities and I've found being proactive with the teacher, class party parent or hosting parent always turns out great as they want all kids to be included equally.
With some simple planning, a gluten-free Halloween can be just as fun as a gluten-filled one!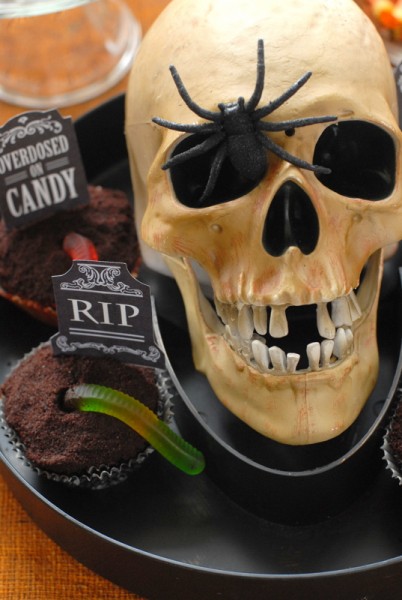 Disclosure: This is a sponsored conversation written by me on behalf of Udi's Gluten Free. The opinions and text are all mine.