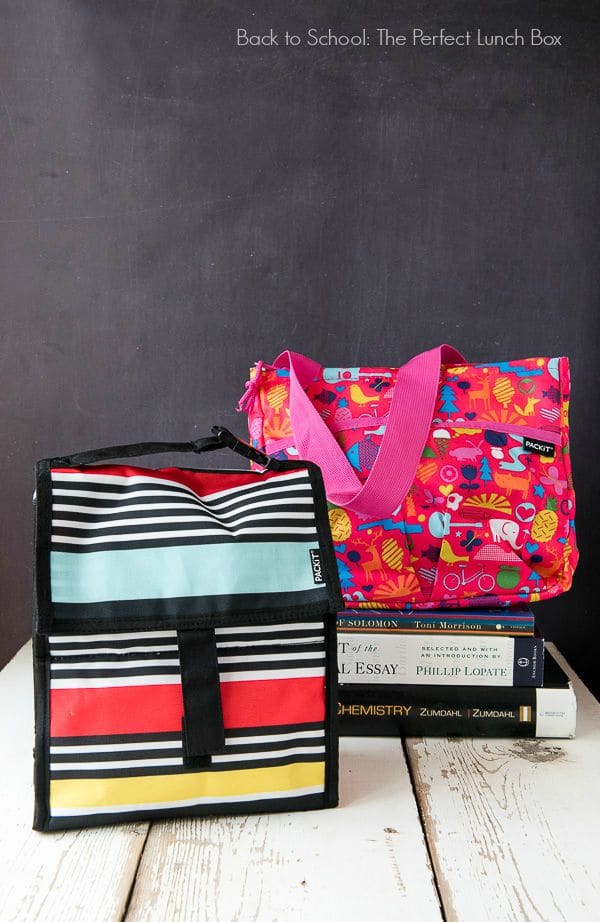 I find the start to the school year akin to someone sneaking up behind me in a dark alley, jumping out with a scream causing a near heart attack. No matter how well we've tracked the calendar there is no waning of summer. We hold on tight until the very last second somewhat in denial, until wheeling newly shorn tots with spotless shoes and tidy backpacks out the door onto the school bus.
The entire effort of lunch-making becomes a re-engineering project annually in my household. My children are both gluten-free and have always taken their lunches to school. They eat fresh foods, like yogurt, fruit, vegetables, sandwiches with deli meat, all of which have to stay cold for at least a half day. I've cycled through various lunch boxes, cold packs and mini containers as though playing a tortured version of culinary Jenga trying to make it all fit. What seems at the beginning of a school year to offer a fresh new chance to deliver the space for what I feel my kids need to fuel them for the day inevitably disappoints, requiring jamming containers in without any clearance and the inability to keep whole-food lunches cold.
This year is going to be my year however because I have discovered the perfect lunch box. A lunch box that understands my needs. A lunch box that acknowledges I'M the Mom and it's my job to decide what to send to school for my kids' lunches. This year our lunch boxes will no longer hold me hostage to their shortcomings, dictating what I can feed my kids based on their cramped configurations. No more lunch box oppression for me; I'm packing what I choose for their lunch and a snack in PackIt lunch bags.
So here's the deal, my eclectic collection of Dora the Explorer ice blocks, the soft freeze Spiderman ice bags I picked up at Target for $1, the refreezable inserts from various lunch containers I've turned into lunch box cooling aids, are done. PackIt offers a cooler lunch bag that gets frozen itself. Seriously. The gel liner of the lunch bag freezes so I don't need any of the ice aids that are stuffed in my freezer shelves hogging most of the room. I fold the lunch box up into a tidy size and pop it into the freezer the night before (takes hardly any room) then pack it before school and the lunch stays cold all day (for up to 10 hours to be precise).
Don't believe me? We did a test. Not on purpose but a test nonetheless. Last month we were heading to an all-day swim meet where no gluten-free food would be found. I packed my son's new PackIt Lunch Bag with all of his favorite foods; sushi, yogurt, fruit, string cheese, milk and a gluten-free cupcake, all things that had to stay cold. We pulled out at 5:05 a.m…..without the lunch bag. Fortunately we had other food but had no idea what we'd find when arriving home mid-afternoon following the swim meet. Candidly, I braced myself for a full toss out of the lunch bag contents.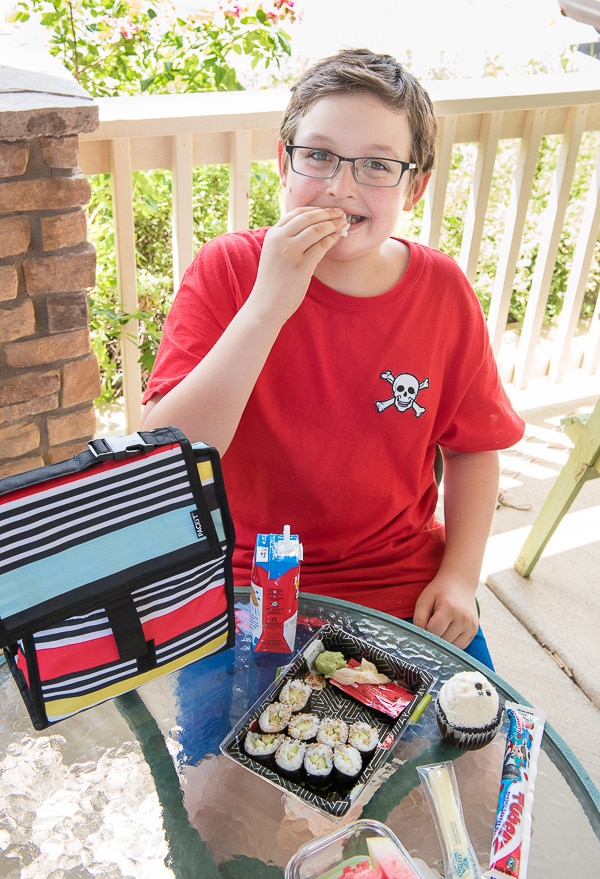 You can only image our delight to find everything still cold! I had packed it all up at 4:30 a.m. and my son gobbled it up at 2:00 p.m., nine and a half hours later. We did fortunately remember our PackIt Freezable Grocery Bag full to the brim with chilled foods that also towed its weight. Also packed at 4:30 a.m., it steamed in a hot indoor pool, and produced chilled foods through a last grab of snacks for the car ride home at 1:30 p.m. And PackIts are cute. Love that.
My teen high schooler has a darling Freezable Carryall Lunch Bag with a shoulder strap and a top zip style looking like a purse. There are many patterns to select from and she chose 'Saturday', a bright pink with whimsical images such as lime green foxes, aqua guitars, purple bunnies, orange deer and more. She's never had more room or ease of access. She likes to take salads or hearty leftovers in a large glass container to microwave at school. Her PackIt will definitely everything chilled until her late lunch period in the early afternoon.
PackIt coolers are widely available at Target, Bed Bath & Beyond, Amazon.com, PackIt.com and I spotted some while school supply shopping at Office Depot too.
Disclosure: This post was sponsored by PackIt however all opinions are enthusiastically my own.