This post has been made possible thanks to my ongoing partnership with Udi's Gluten-Free, striving to share gluten-free lifestyle information to make everyday just a bit easier!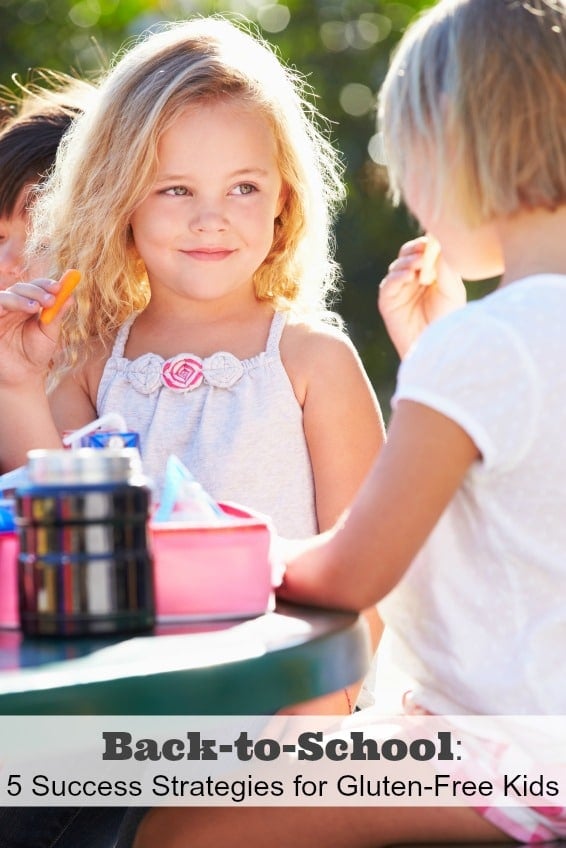 Back to school. Three simple words that strike fear in the hearts of moms universally knowing the mad game of musical chairs required to shift successfully from unstructured summer to the military precision required by the school year routine. For those gluten-free it can be even more so. Perhaps kids have only learned they need to be gluten-free eaters over the summer. They might be changing schools with new routines and unclear processes lay in wait. Even if gluten-free eating has been something of a norm, I find each new year required connecting with teachers to ensure the classroom situation supports the needs of my 'GF' students and with little impact to the teacher.
Here are some tried-and-true tips for making the transition to the school year work, for those gluten-free and gluten-eaters as well:
1. Familiarize yourself with your School Lunch Program. My kids have opted to bring lunch from home for a few reasons. The first, to ensure they have a filling, gluten-free lunch they know is safe to eat. Second, they complain about the quality of the lunch program offerings and the time it takes to get through the line leaving little time to eat. Our school district has been working to incorporate more fresh, locally-sourced and organic food to raise the quality of the lunch options and manage the delay in serving it. Additionally they have tried to incorporate a gluten-free lunch at least once per week in the menu. It's especially important for gluten-free kids to investigate whether they can eat safely in the cafeteria or if they must bring a homemade lunch, which offers more flexibility and control to include foods you personally select.
2. Make it Fun. I'm a strong believer in the accoutrement bringing a spark to even the dreariest of lunches. A fun lunchbox, cool lunchbox containers and silverware, an unexpected note, sandwiches cut out into shapes with special cutters all go far to make a basic PBJ sandwich the most fun thing at the table. I'm also one for novelty and have found sending yellow watermelon, purple broccoli, orange cauliflower, kumquats, champagne grapes and similar unexpected finds from the Farmer's Market not only interest my kids but often their tablemates. It has been more than once the kids come home asking for another round of that day's novel produce to share with friends, or that I get emails from parents whose kids have 'reported in' about the unexpected lunch box produce my kids brought that day.
3. Seek Menu Inspiration. This time of year is brimming with places to get easy ideas for fun, nutritious lunches. Pinterest is a place I feel any question will be answered with options far beyond one's imagination. Here is a board I set up that has loads of great gear, ideas and recipes: Back-to-School: Lunch Box Fun. Large magazines with online editions publish loads of back-to-school lunch ideas. Simply Googling will turn up unexpected sources for recipes and lunch box treats. I shared a post last year about some of the favorites in the Boulder Locavore household: Back-to-School: Great Lunch Box Ideas and Tips.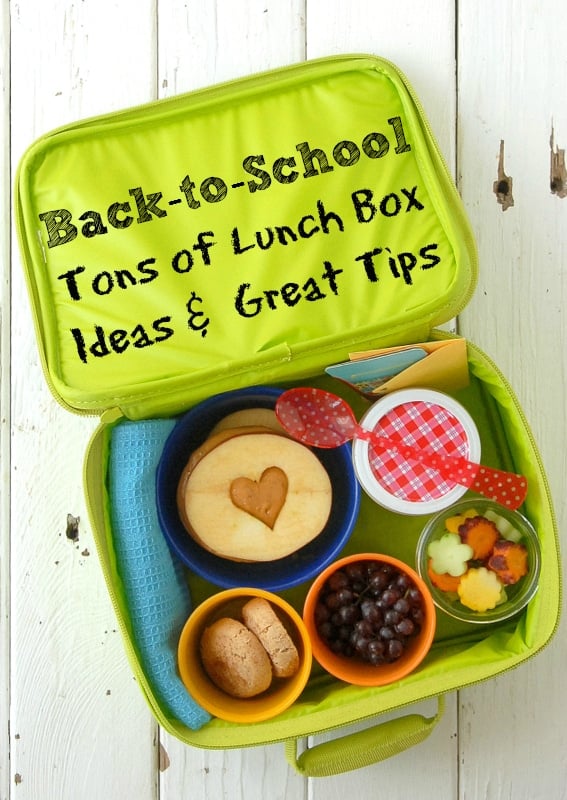 4. Consider an in Classroom Treat Box. This is our first year out of elementary school but something that worked great for both my kids and their teachers was to fill a small hard plastic pencil case with non-perishable gluten-free treats for the classroom. I would email the teacher just before the first day of school so it wouldn't get lost in the shuffle and send the box in following for the teacher to store to cover special occasions, unexpected birthday treats or class parties that might not include gluten-free options. My kids were covered and the teacher didn't have to think about it; it's a win-win. For older kids I find they usually know if a class will be requiring special food allowing them to contribute something they know they can eat though some GF treats could be stored in their lockers for those unexpected needs.
5. Develop a menu of Healthy, Gluten-Free Snacks. During the school year my SUV is more similar to an RV on a road trip than a car. I have a fully stocked homework box that has every possible item to support homework on the road while waiting for a sibling at their school or for school to begin if we arrive extra early. I cart tons of food too to segue between the end of the school day and after school activities which often disallow a quick visit home to fuel up. I find as the school year begins especially, kids are hungry; their sleep schedule is modified, their brains are working full tilt all requiring extra nutrition. A few of our family favorites are bar, bar and muffins made in mini form for easy snacking. These recipes are simple to make on a weekend, and offer a quantity to help out through a busy school week when preparation time is not easy to find: Chocolate Peanut Butter Snack Bars, Supersonic Peanut Butter Energy Bars, and Fall Spice Mini Muffins (with chia and hemp seeds). Smoothies are another favorite of ours; click here to learn why!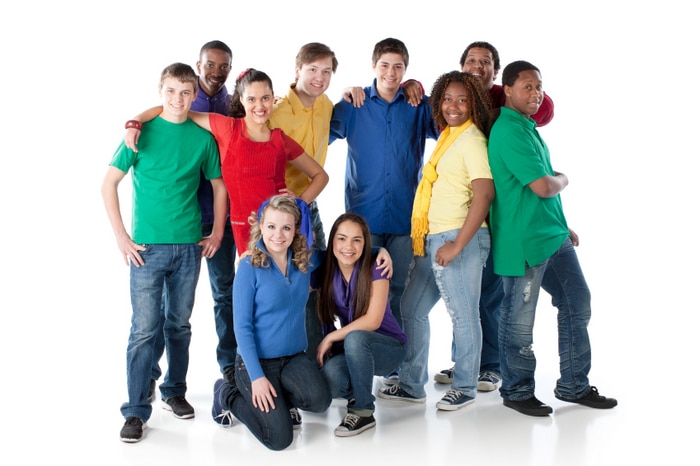 Regular Boulder Locavore readers will have heard me say I think starting the school year is like moving to another planet no matter how many times you've done it. There's no need to reinvent the wheel. Take advantage of resources available online until your school year 'sea legs' kick in and your have your food plan down to a routine science!
This is a sponsored conversation written by me on behalf of GF Kids & Family. The opinions and text are all mine.