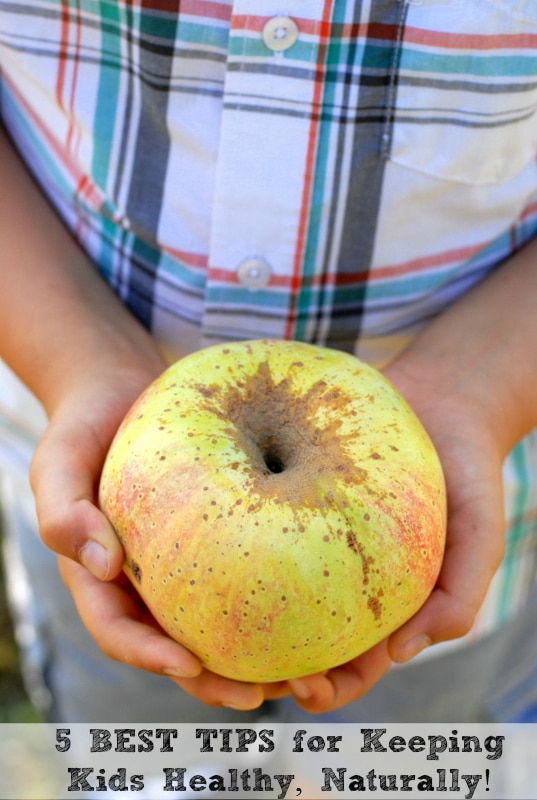 I've always maintained starting the school year is like moving to another planet. The lazy reverie of summer is abruptly replaced by schedules of military precision and strategic wellness planning. I've noted over the years getting to see friends after the long school break, nestled closely in the confines of blistering hot classrooms fosters not only reunions but illness. As my children have aged the impact of being sick and out of school has a greater penalty so I employ a 5 point strategy to keep all of us healthy as soon as school begins.
1. Food as Fuel.  Despite fancying myself as a 'fun Mom', the Mom who hides surprise notes in lunch boxes and cuts sandwiches out in shapes of dolphins, it's all about the nutrition and energy sustenance for me. I ensure there is protein served for breakfast (even untraditional options like a favorite chicken salad with toast), a well balanced lunch with more lean protein (animal or plant based), healthy organic fruits and vegetables as well as richly-nutritional snacks to make it through the day and segue into after school sports. I prefer organic food for my family but it is the nutritional components that are most important. We try to keep processed foods and refined sugar treats at a minimum, and I keep my eye on the foods that will spike the glycemic index, avoiding them whenever possible. My goal is to keep my kids even in their energy and attention span, with enough fuel to make it through the long day (and for my eldest, late nights of homework).
2. Daily Exercise. Sadly P.E. has become a 'sports sampler' in school these days. Gone are the days of the Presidential Physical Fitness challenges and recess time is shrinking like an endangered species population. Both my children are involved with sports and in the off season we ensure daily exercise in some form even if we resort to active exercise games on the Wii or Xbox 360 during the snowy winter months. Having some physical exercise aids in concentration, energy and wellness in my experience.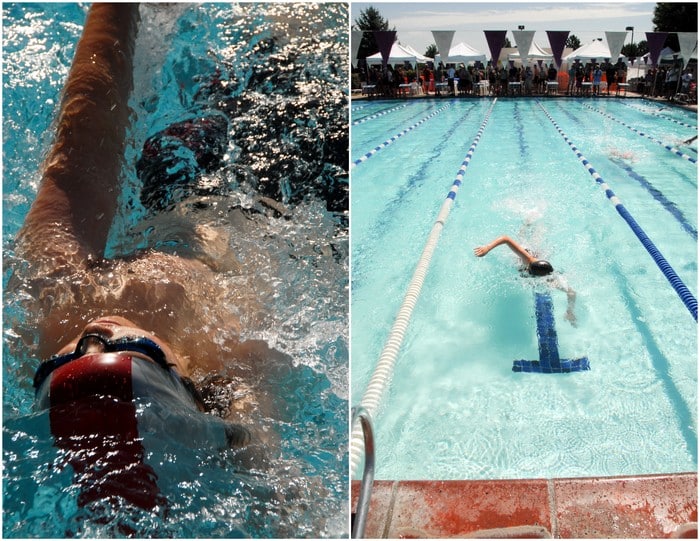 3. Hydration.  Living at over 5000 feet, hydration is mandatory. We can easily feel parched but more than quenching thirst good hydration has been linked to improved metabolism and general wellness. What is the first thing a doctor says when someone is sick? 'Be sure you are taking plenty of fluids'. I believe staying hydrated also lends itself to generally feeling better daily but also to assist in warding off illness. My kids always are armed with a few water bottles for school and for all sports (swimming included).
4. Sleep, sleep, sleep!  I've always loved to sleep but certainly have never appreciated it more than when my tots were little. Frequent trips down the hall leaving me listless and bordering on catatonic reminded me quickly why sleep deprivation is used in wartime as torture. So many things happen during the sleep cycle in addition to rest. The body repairs, rejuvenates as well as allowing a happy, healthy waking daytime. I'm often tempted at the day's end to stay up late feeling I'm 'off the clock' but find I pay for it the next day and certainly see that in my kids as well. Though the National Sleep Foundation notes individual sleep needs vary, they have a general chart providing guidance for sleep hours: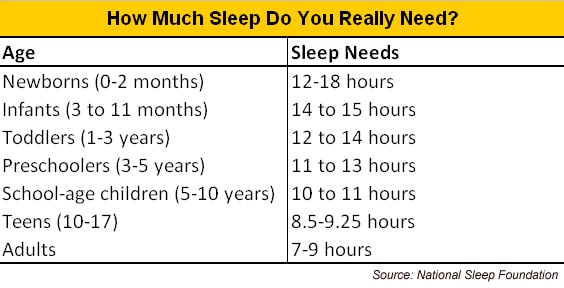 5. Natural Health Care. I have a well stocked arsenal of homeopathic (natural) remedies I keep at the ready. At the first sign of sniffles, coughing and swollen glands we begin a regime of immune-building tinctures and drinks to ward off the encroaching illness. None of us has the time to be sick and I have found if I address my immune system early, the sickness often passes me by.
In addition to the normal change-of-season germs we combat, each of my kids is affected by seasonal allergy reactions. My eldest finds herself with itchy, annoying eyes requiring eye drops and is often stuffy. My younger son is affected in a few ways. He has eczema and is allergic to grass (can you think of a worse predicament for a young boy who loves to play soccer?!). He tends to develop a cough that lingers throughout the fall months. During the school day he often requires some cough suppressant which I don't love as many have drowsy side effects along with the medical caution about over use.
I recently discovered a new seasonal remedy which is all natural and a clinically proven product that helps with seasonal pollen and congestion relief. It is made by ZarBee's with an ingredient called Butterbur Ze 339, which has only been available in Switzerland until now. The clinical studies illustrated that Butterbur Ze 339 was as effective at easing congestion and the effects of seasonal pollen as other over the counter products yet without drugs; there are no drugs, diphenhydramine or medicines in ZarBee's formula, just natural ingredients proven to work safely and effectively, without drowsiness or risk of habit-forming. I tend to research everything and  read a medical study indicating in trials that 90% of patients showed improvement when using Butterbur Ze 339. I'm now looking forward to a cough-free, congestion-free pollen season.
Though these steps may seem simple or even obvious, I've found when practicing them consciously my family, kids and adults, stay in great health over the seasonal changes and during the more stressful times of our school and work year. Sometimes it is the simplest things that yield the greatest impact!
ZarBee's became available nationally at Target and CVS stores in August, can be found on Amazon.com for internet shoppers and may also be available at more health conscious retailers near you. In addition ZarBee's is offering a free sample of  their new, natural, clinically proven product that helps with seasonal pollen and congestion relief, Seasonal Remedies. Click here to learn how to get your free sample.
Disclosure:  This is a sponsored conversation written by me on behalf of ZarBee's. The opinions and text are all mine.