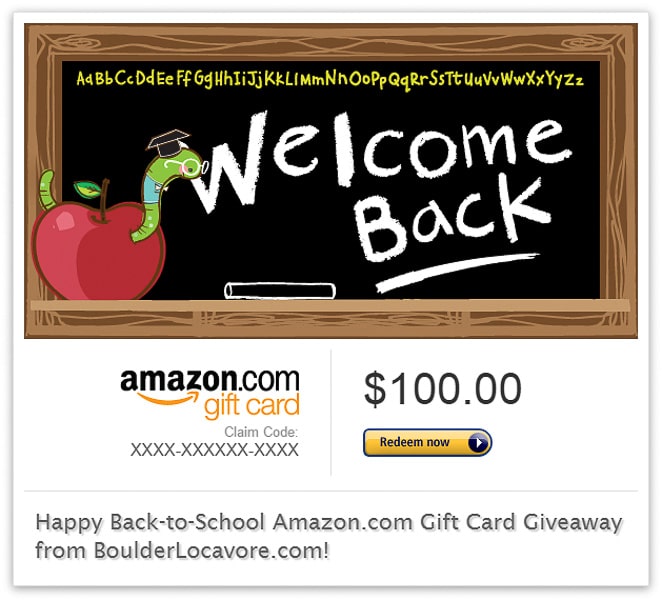 We have just returned from the mother of all road trips.  Planned with about two weeks until the departure, we drove over 6,000 miles. 6,215 to be exact.  Like the polar ice cap, our vacation planning window has been steadily shrinking over the past few summers, with this one standing out as the most stark-raving-mad in my book.  The issue was that we all wanted to take vacation, knew the general window available between summer obligations and school beginning, but no one had a pressing need that might drive decision making.  Last year we rented an apartment in Paris for 10 days feeling the timing was perfect after our daughter had taken four years of French (however once there she was too shy to speak so I pulled my high school French out of the archives which I'm sure was the amusement of all the bilingual café workers in the Marais).  This year, other than wanting to see dear friends in Scotland and my son's Godparents in England, our planning compass has no direction.
For the month of June and early July, a family member would throw out an idea, we'd mull it over independently for a few days and it generally wouldn't get brought up again.  Finally on July 13th I called everyone into my office to commit.  It was a wild session huddled around my big computer monitor typing in random ideas, something like watching bidding on the floor of Wall Street.  Ideas being thrown out in a mad brainstorm, ranging tracking my husband's lineage in Ireland, to Valencia Spain (which was on a list for affordable international travel and great paella), to San Diego, Portugal, Cuba (that was me; dying to go to Cuba), Florida to the Pacific Northwest.  It was like a frenetic game of spin-the-travel-bottle.
How we ended on going to the Canadian Maritimes (Prince Edward Island, Nova Scotia and New Brunswick), let alone driving there is a part of the dialog I can't really reconstruct.  I'm a firm believer that the mind doesn't remember pain.  That's where we landed and that's what we did.  It was an extraordinary trip with my husband deserving all the planning credit.  We were wrapping up summer swim team with several day-long meets to attend the week after we decided.  I was developing recipes to keep you 'fed' while we were out of town with little predictable internet access.  Unbelievably he managed to create a path with star locations each day and many 'you got our last room' responses from inn keepers when making reservations….in high season….with about 10 days before arrival!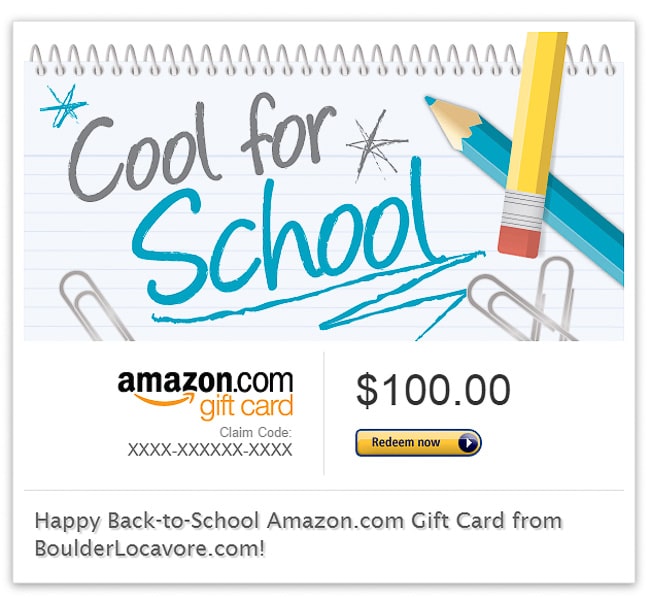 Another task before leaving was getting school supply shopping done, knowing we'd arrive home with less than four days before my youngest would begin seventh grade.  We spent a leisurely shopping trip at a well-stocked, vacant office supply store in mid-July ticking off the two pages of required supplies.  When we checked out the total cost was attention grabbing.  I mean, it's the same every year but just made me think about the cost of arming our tots for the new year of learning.
I'm dying to share all the details, the photos and some delicious recipes inspired by the trip.  However as I'm sorting all of that out, and myself, I'm doing a Back-to-School Giveaway of a $100 Amazon.com Gift Card!  I really thought during that supply shopping trip we all would be thrilled to have some of that cost lessened, wouldn't we?  Or to buy lunch boxes and lunch box supplies.  Or new clothes?  Or a fun movie and a popcorn making to celebrate the new school year or the waning of summer.  Whether you have kids or not, I feel confident Amazon.com has something you'll love!
This is not a sponsored giveaway, just a little gift from me for a reader, with my thanks for reading!  This giveaway is open to international readers as well as readers in the U.S.  The gift card will be delivered via email and must be used on Amazon.com only (not other international Amazon sites).  Here is more information on International Shipments and Customs when shopping with Amazon.com outside of the U.S.  NOTE:  for those doing the extra entry of subscribing to Boulder Locavore, please be sure to VERIFY the email you are sent confirming your subscription or your giveaway entry will be be valid.