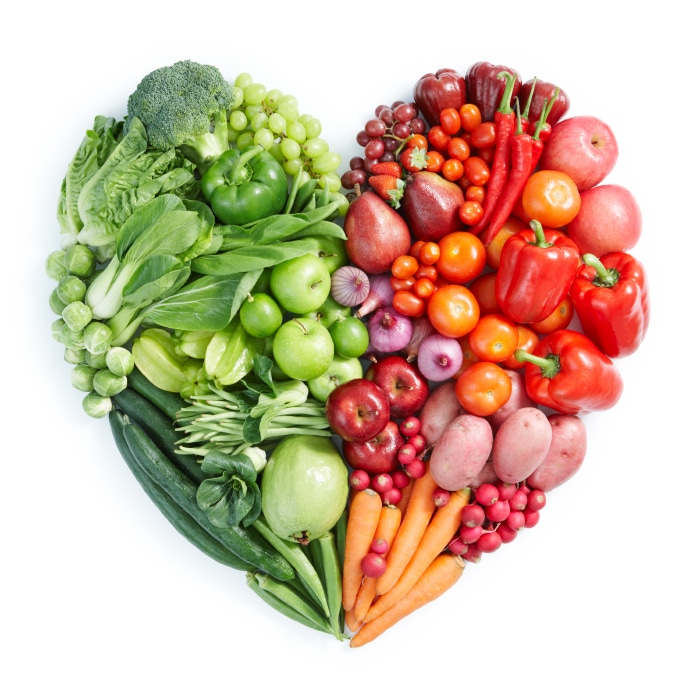 Happy New Year! January is the time to start with a clean slate. New resolve for a healthy lifestyle, maybe incorporating some or more exercise, losing weight, eating right. If people have considered becoming gluten-free that can be the perfect time to give it a go, whether it be to unravel dietary symptoms suggesting a gluten intolerance or as a starting point upon the recommendation of a medical practioner.
It is believed 1/133 people are gluten-intolerant with the majority of that statistic undiagnosed*. With the awareness of gluten-intolerance more people are trying that method of eating for a variety of reasons, not all related to a medical condition such as gluten-intolerance or Celiac. There is a misnomer about eating gluten-free that has been afoot over the past few years that a gluten-free diet is 'healthier'. An easy way to ensure eating gluten-free naturally is to eat mainly whole foods such as meat, vegetables, and fruits. However there are many foods, fatty snack foods and candy bars for instance, which are gluten-free, albeit not healthy. When embarking on a gluten-free diet it is key to remember nutritional basics in making the best healthy food choices to support a vibrant and active lifestyle.
Whether following the food pyramid or the more modern model of half of a plate filled with vegetables and fruit, it's important to eat a balanced diet of varied foods delivering proteins, carbohydrate and healthy fats. All calories are not created equal and when filling up on fatty sugary foods one's energy, body functions, sleep and mood may all be affected negatively.
A really fun way to test your own nutritional knowledge (and possibly learn some things too) whether gluten-free or not, is through an online game I discovered a few years ago thanks to a Health class one of my children was enrolled in. Created by the USDA, 'Blast Off' allows you to fuel an astronaut for a blast off into outer space. To do so you must select from different food groups to ensure he has the right amount of energy for his task. If successful he'll fly by numerous planets; if not, he can't take off. Though it might seem silly, and was originally developed for nutritional education of children, it can be revealing about how much we really do, or don't, understand about our body's processing of food as fuel. It's a great instruction about different types of calories being needed to fuel our daily tasks. No registration or personal information is gathered to play the game however you will be asked your name, gender and age solely for the purpose of issuing an online success certificate if you succeed at the task (so the information need not match your true identity).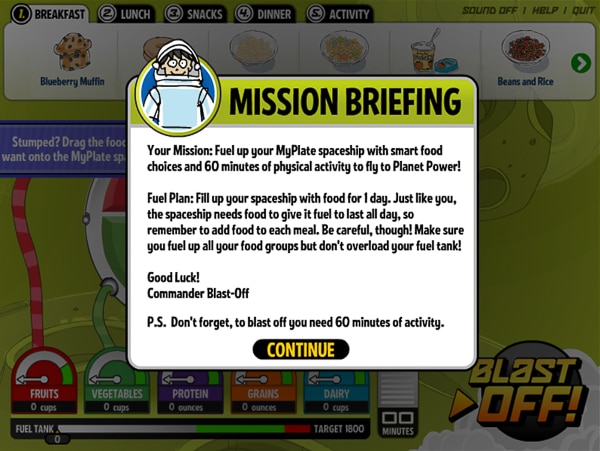 Here are some of my personal tips to enhance a healthy gluten-free diet (tips 2 and 3 pertain to any diet, gluten-free or gluten-filled):
1. When following a nutritionally-conscious gluten-free diet I have found processed gluten-free food can be lacking in protein and fiber as compared with the gluten-filled equivalent. I personally bake bread in a bread maker at home leveraging a favorite bread mix to which I add Chia and Hemp seeds to bring up the level of protein and fiber. Udi's has done a great job of incorporating chia and other nutritional ingredients in their breads as well. I also add chia and hemp to many different foods due to their high protein and amino acid content (they don't affect the taste of foods they are added to either).
2. Personally despite my best intentions I don't get enough fruits and vegetables in my daily diet. I've just begun to make Green Smoothies to ensure I was getting a healthy dose of produce. I'm happily drinking more than my needed daily portions and crave them to start my day. Not sure how many fruits and vegetables you should be eating a day?  This handy calculator from the CDC considers your age, gender and activity level to suggest how many portions of fruits and vegetables you should be eating per day.
3. I learned a few years ago that most people are deficient in Vitamin D . Vitamin D is believed to affect everything from cholesterol, prevention of osteoporosis, warding off depression, decreasing dental cavities, reducing risk of allergies in children and more. I personally am chronically deficient and have been on an elevated dose of Vitamin D under my primary physician's care. I was surprised to note a distinct elevated energy level once back into a normal range which I had not even realized had lapsed. Moral of the story? Ensure you are taking proper nutritional supplements to round out your diet to optimize a healthy lifestyle.
Wonder if you might be Vitamin D deficient? This article offers some guidelines however speaking with your medical professional to consider testing to determine your Vitamin D levels is the sure way to determine your personal situation.
References:  Gluten-intolerance statistics:  Celiac Disease: Facts and Figures (CeliacCentral.org); How Many People Have Gluten Sensitivity? (Celiac Disease; About.com); Celiac Disease Facts and Figures (University of Chicago Celiac Disease Center)
This is a sponsored conversation written by me on behalf of Udi's Gluten Free. The opinions and text are all mine.