Have you ever wanted to create a meatless or dairy-free meal but aren't sure how to still get a good serving of protein? These 5 Powerful Plant Proteins You Need to Know are nutrient rock stars that can be used in a number of recipes to create energy-packed vegetarian or vegan recipes you'll love.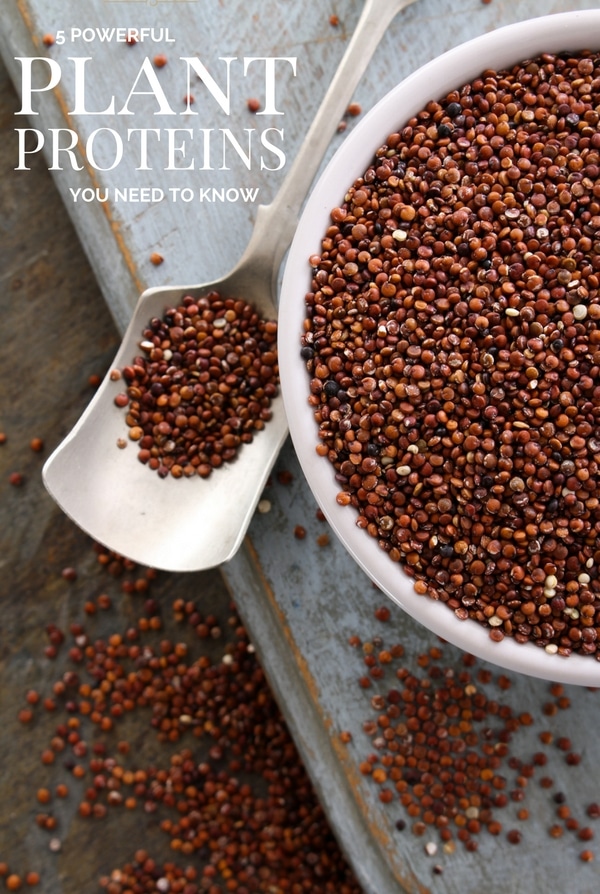 Have you been watching the Olympics? I've been glued to the swimming and gymnastics events nightly and have dropped in on some of the other sports too such as soccer, beach volleyball, track and a bit of tennis. I'm always fascinated by the cameo discussions of the athlete's diets to learn what they eat to give them the energy needed for the big medal successes.
As longer time readers will know, I've partnered with Silk, purveyor of plant milks and yogurt over the past few years. Silk has a daily role in the Boulder Locavore household making it an easy product line to share with confidence from our in depth experience with it. One of my first posts was about how Silk soymilk really was a life changer when we were unable to have dairy milk. My kids were very young and it was difficult to fill that need.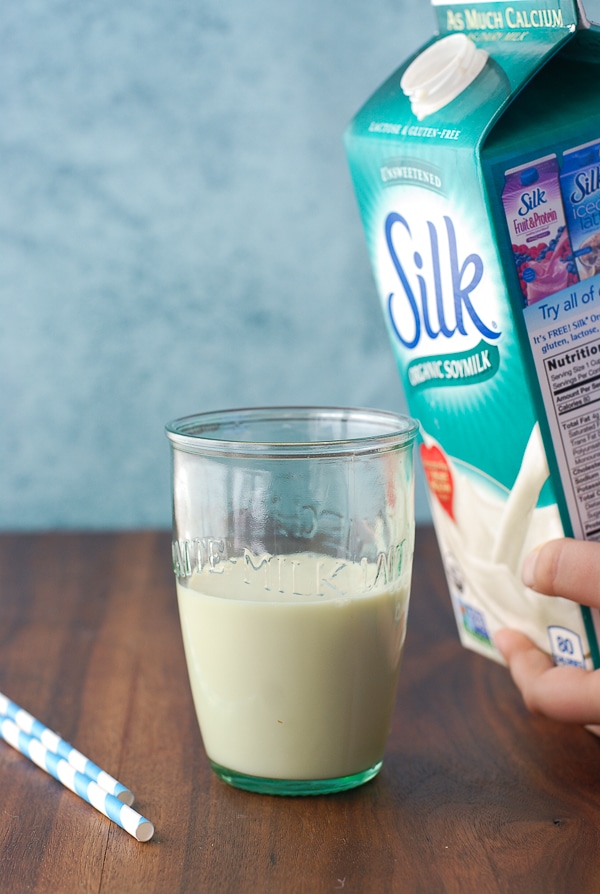 I just caught a new Silk #GoPlants ad on TV featuring Venus Williams, the successful tennis star who converted her diet to raw vegan after being diagnosed with an autoimmune condition. I found myself watching her powerful bursts of motion and thinking 'how can she do that fueled on plants alone?'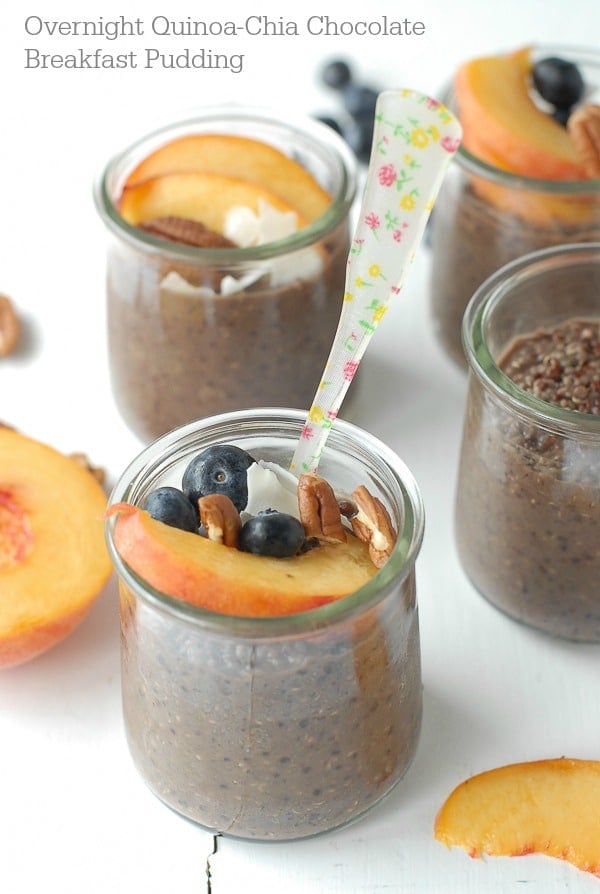 My curiosity is for two reasons. One, I grew up in a meat and potatoes period of time with a helping of vegetables on the side. Meat was the only protein discussed in the 'nutritional teaching' we were given (I use the term lightly). Also my daughter, who is a competitive swimmer is straying farther and farther from wanting to eat meat; however, she really needs protein as part of her daily fueling routine. She is also gluten-free so crafting a great mealtime routine can be a challenge.
I am a constant researcher and have spent a great deal of time seeking palatable plant protein ideas to incorporate into our menu rotations. Today I'm sharing 5 Fantastic Plant Proteins You Need to Know. They are easy to find at stores or online, and offer a variety of ways to incorporate into tasty recipes your family will love.
QUINOA
If there is an 'it girl' in the plant protein arena, quinoa would be it. It is a complete protein (defined by containing all 9 essential amino acids), full of fiber, iron and magnesium, boasting great anti-inflammatory properties. Quinoa cooks in about 20 minutes and has a great 'mouth feel' making it a flexible grain to include in a variety of dishes. One of my favorite is Overnight Quinoa-Chia Chocolate Breakfast Pudding (which also includes another heavy hitter; see below).
CHIA
These tiny black seeds were originally only associated with ceramic figures on which they were spread and quickly sprouted as hair. Chia is a potent plant source of omega 3-fatty acids and have a ton of fiber, iron, calcium and antioxidants. When wet, the seeds form a gel-like coating that create a great texture for puddings or smoothies. The Aztecs used chia seeds as a power protein source on long foot journeys, popping some in their mouths to also stay hydrated. They are fantastic in this Roasted Banana Chia Pudding Breakfast Bowl.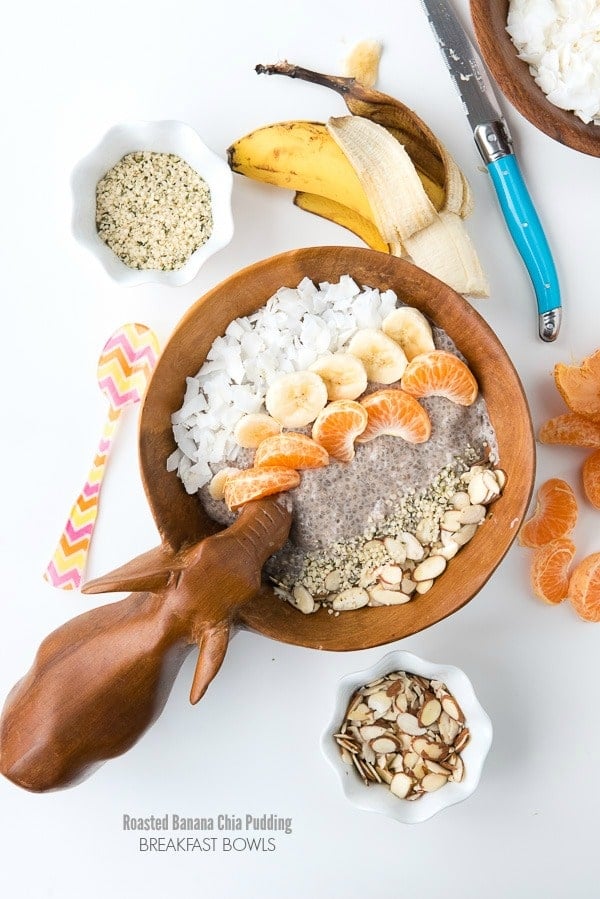 RICE AND BEANS
In college I became fascinated with food combining when experimenting with a vegetarian diet for the first time. Rice and beans combined form a complete protein. They are an affordable meal in addition to being a great source of carbohydrate AND protein. One of my favorite breakfast options is a local recipe I collected on a trip to Costa Rica for a slightly spicy Gallo Pinto (black beans and rice).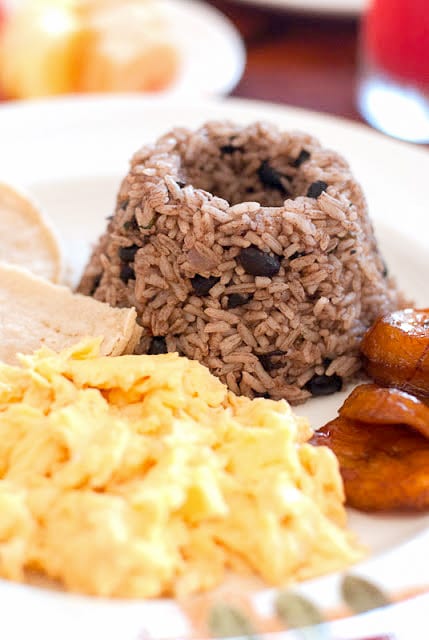 SOY
Another star in the complete protein line up, soy is a great option in many forms. Most commonly known is tofu which can be stir fried into any dish and will pick up the flavors surrounding it. We love edamame; soy beans served in Japanese restaurants in their pods. They are a great option for school lunch boxes too. I love this Soy Milk and Banana Smoothie after working out.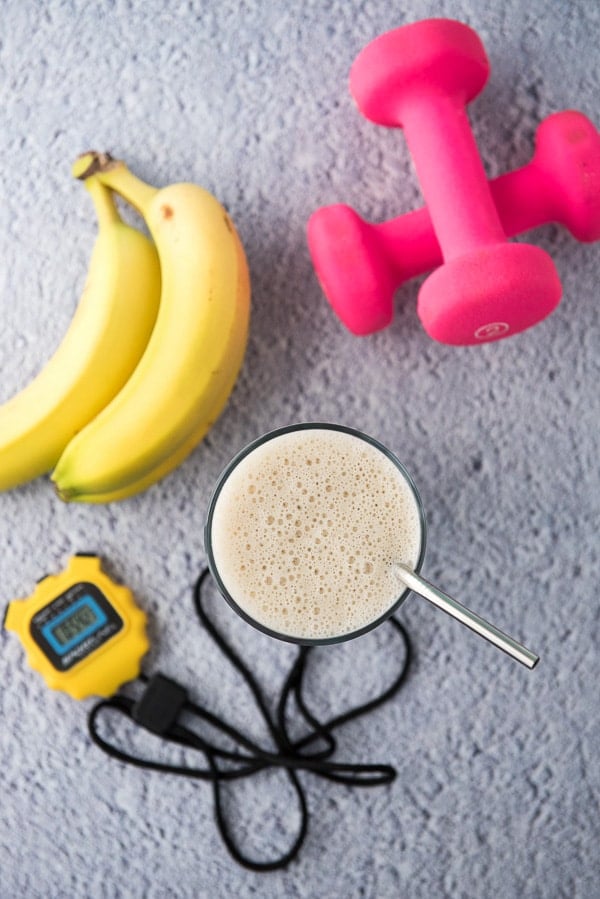 HEMP
This protein source may conjure images of smoke-filled tie-dye clad head shops of the 1970's but it's not the same thing. Hemp hulls are small, lightly flavored seeds with the consistency of sunflower seed hulls (my opinion) that are bursting with essential fatty acids, amino acids, magnesium, calcium, zinc and iron. I discovered them after becoming gluten-free and baking my own bread, needing to increase the fiber and protein absent in the flours I was using. They have a great texture to add to cereals or these Supersonic Peanut Butter Energy Bars.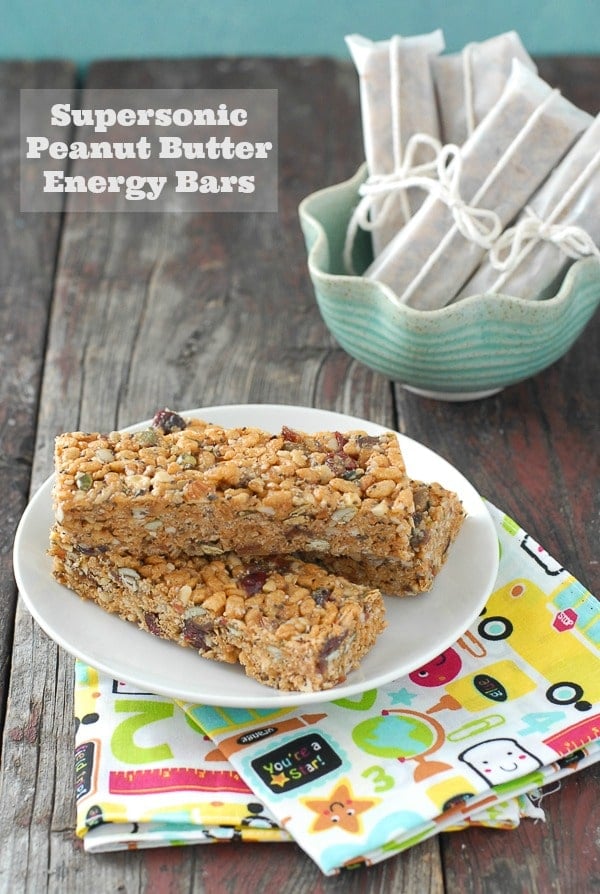 This is a sponsored conversation written by me on behalf of Silk. The opinions and text are all mine.