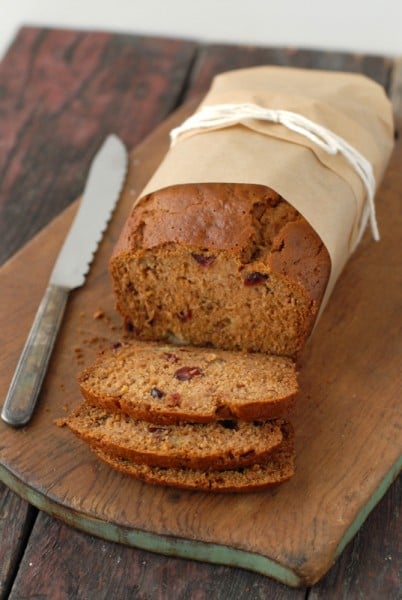 I wish I could tell you fall has finally nestled in rather than merely toying with us as a cat bats around a ball before aloofly prancing off for something more interesting.  I'm still anticipating wooly sweater and my collection of knee-high boots that seem to be my cold weather uniform.  Never wishing to rush time, I'm taking in what the days bring, despite secretly wishing for a more lasting temperature plunge!
Winter squash has just begun to show up at my farm CSA (Cure Organic Farm for Colorado locals).  A few years ago I had no idea what to do with them.  I never really had them when I was growing up and as an adult struggled with the density of flavor often coupled with further sweetening ingredients like brown sugar.
Everything took a turn for me when I naively realized you can roast them to make your own puree, great for so many dishes.  I'm not sure why I did not connect the stuff in the can with the actual squash and in the case of pumpkin I equated the whole squash with carving for Halloween only.
As the weather cools even momentarily, I pull out an imaginary t-shirt with the slogan 'Born to Bake'.  Years ago I had a friend studying hibernating properties in humans for a PhD who told me the angle of the sun coaxes humans into a more sedentary burrowing/nesting behavior in the cooler months.  I definitely think that is true for me.  I'm dying to cook and it makes me feel much more grounded, versus the summer when I can't stand to be indoors or sit still for long.
I picked up a pumpkin this week at our CSA, now confident of what to do with it just needing to commit to a recipe.  I dug up an old recipe that I had not ever tried, torn from a magazine now gone by the wayside as have so many print publications:  Pumpkin Banana Bread.  I've taken to roasting bananas for baking too which both quickly force ripens them but offers a fuller flavor.  It seemed a perfect addition to make this autumnal bread rustic and satisfying.  It is dense, moist and deeply flavorful.  If you have not yet gotten in the mood for fall, this will surely deliver you!
If you decide to roast your own pumpkin, you must roast the seeds through this method eliminating all the slimy attempts at separating the seeds from the goop!  Promise.  The seeds come out fantastic every time.
Pumpkin Roasted Banana Bread
This simple, moist quick bread sings 'fall' with roasted pumpkin, roasted banana, autumn spices and cranberries (or toasted nuts). It can be made ahead and frozen for later use or devoured on the spot!
Ingredients
1 cup packed Light Brown Sugar
1 cup Granulated Sugar
2/3 cup Vegetable Oil
4 Eggs
3 1/2 cups All Purpose Flour (I used King Arthur's Gluten Free blend)
2 teaspoons Baking Soda
1 1/2 teaspoons Salt
1 1/2 teaspoons Ground Cinnamon
3/4 teaspoon Ground Nutmeg
1/2 teaspoon Ground Ginger
2/3 cup Apple Cider (preferably fresh)
15 ounces of Pumpkin Puree (either one can or click here for instructions on roasting)
1 medium (1/2 cup yield) Roasted Banana (click here for roasting instructions)
6 ounces Dried Cranberries OR toasted, chopped Nuts
Instructions
Preheat oven to 350 degrees. Grease 2 standard loaf/bread pans and set aside.
In a large mixing bowl using a mixer (or with stand alone mixer) combine the sugars and vegetable oil. Beat on medium speed to combine.
Add eggs one at a time, beating in between each one to fully combine. Set aside.
In a separate large mixing bowl combine the flour, baking soda, salt and spices.
Alternate adding the dry ingredients and apple cider to the sugar-oil mixture; beating on low speed after each addition to combine.
Beat in pumpkin and banana. Stir in cranberries or nuts.
Spoon batter evenly in the two loaf pans. Bake for 50-60 minutes (or until toothpick inserted comes out clean). NOTE: at 45 minutes add a sheet of foil over the top of each loaf to avoid overbrowning.
Cool pans on cooling racks for 15 minutes. Turn out loaves onto cooling racks and allow to fully cool prior to slicing.
NOTE: Bread can be frozen for later use by storing in an airtight freezer bag or container for up to 6 months. To defrost: Allow to warm at room temperature for 6 hours.
Notes
Adapted from Country Home magazine
http://boulderlocavore.com/pumpkin-roasted-banana-quick-bread/