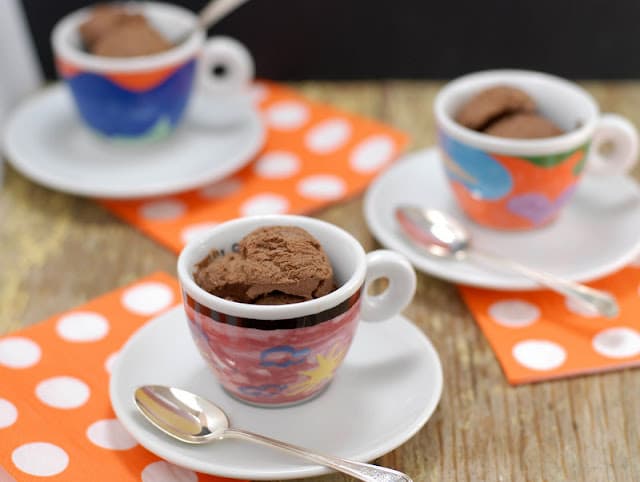 Big things DO come in little packages. Or big TASTE in this case.
Regular readers know I'm working my way through David Lebovitz's The Perfect Scoop, one delectable recipe at a time.  This weekend I needed to whip up some ice cream with little lead time.  I have typically made custard-style ice cream which does take longer overall to prepare the base, and in the chilling.  For Recipe #29 I made Chocolate Ice Cream, Philadelphia-Style, which does not contain eggs and is much faster.
Saving time does not equate with compromised taste in the slightest.  This ice cream is made using unsweetened Dutch-process cocoa powder AND unsweetened bar chocolate.  I was skeptical, thinking it risked tasting like medical chocolate but I was wrong.  The depth of flavor is undeniable and it's rich.  A little goes a long way.  Made all the sweeter by serving in vintage Illy coffee espresso cups with tiny vintage spoons.