This is not Wordless Wednesday and I'm going to stop dressing it up like it is.

 

I have more David Lebovitz The Perfect Scoop creations to share AND something from Ready for Dessert.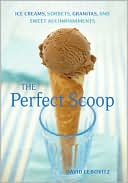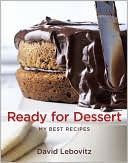 This Chocolate Orbit Cake was the first flourless chocolate cake I've made.

 

It's a slam dunk choice for gluten-free diners. I've always purchased them in the past sure they would be far too difficult for me to master.

 

Not so.

 

The recipe in Ready for Dessert is simple and straightforward.

 

My challenge now will be to apply constraint in the frequency of making!
It is served with Crème Fraiche Ice Cream.

 

The delicious tang of the ice cream compliments the dense chocolate of the cake beautifully.
A shake made of Guinness-Milk Chocolate (yes, as in the Irish beer) Ice Cream.  Once the ice cream is made one does not taste the Guinness.  I suspect it functions to amplify the gorgeous taste of the milk chocolate.  It is a softer, silkier consistency ice cream I imagine from the alcohol affecting the freezing.  The sides of the glass were drizzled with Fudge Ripple sauce (also from The Perfect Scoop) before adding the shake.  Perfect flavors.
My friend Janis from New Zealand whom you've met now a few times in her wonderful guest posts shared this little challenge with me.

 

Being food related I wanted to share it with you.

 

It's about how your brain works.
Try to find the man in the picture.

 

Doctors have concluded if you can find the man in 3 seconds, the right half of your brain is better developed than most people.

 

If you find the man between 3 seconds and 1 minute, the right half of your brain is developed normally.

 

If you find the man between 1 and 3 minutes, then the right half of your brain if functioning slowly and you need to eat more protein.

 

If you have not found the man after 3 minutes, the advice is to look for more of this type of exercise to strengthen that part of your brain.